Pets are an integral part of many families. There are 60 million household pet owners living in the USA. Approximately 15 million wish to travel on vacations with their small pets and dogs. If you are one amongst these pet lovers, you may like to share your well-earned holiday with your dog or cat. Taking your pet along can make the holiday absolutely pleasurable and totally adventurous.
Begin with the first task of locating a pet-friendly holiday lodging, a home away from home where pets are welcome! Finding the right pet friendly holiday lodging is easy. Throughout the U.S and Canada, you can find a number of campgrounds, B&Bs, inns, hotels and resorts that welcome guests with well-behaved pets.

Select locations do charge a minimal one-time extra cleaning fee. With a little care, proper planning and coordination, you can visit national forests, panoramic mountain resorts, seaside villages, island retreats, seacoasts, and big or tiny hamlets. Check out how you can plan holidays with pets.
Travel with pets

Before you hit the road with your pet, plan for a safe and comfortable travel. Consider distance, climatic condition and related travel options available. Choose the most ideal mode of transportation.
Car test drive: Prepare your pet for traveling. Prior to the actual date of travel, check if your pet is comfortable traveling by car by going for a test drive. If your pet shows signs of getting carsick, traveling long distance by car may not be a good idea. Special harnesses for dogs like seatbelts and carrier can provide ample safety while traveling. Remember to secure the carrier to the back seat with a seatbelt. If need be, consider giving travel-sickness pills to your pet only after checking with the vet. Feed minimum just before and during travel. Stop frequently, plan for plenty of stops- both for a bit of exercise and to ease.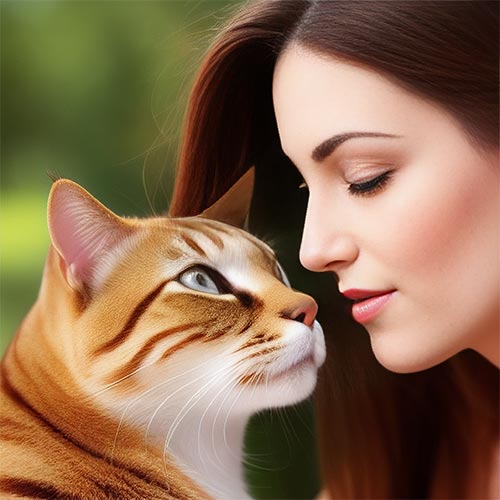 If you need to calm a dog while traveling in a car, there are several options, including both medications and non-medication strategies. It's important to consult with a veterinarian before giving your dog any medication to ensure it's safe and appropriate for your specific situation. Here are some common approaches:
Medications: Prescription Medications: Your veterinarian may prescribe medications like sedatives or anti-anxiety drugs for your dog to use during travel. Common options include Acepromazine, Alprazolam (Xanax), and others. These should be administered under the guidance of a veterinarian and tailored to your dog's needs. Over-the-Counter Medications: Some over-the-counter options may include Benadryl (diphenhydramine), which can have a mild sedative effect in some dogs. However, the dosage should be discussed with your veterinarian, as it can vary based on your dog's size and needs.

Natural Supplements: Some natural supplements like melatonin or chamomile can help calm dogs during car rides. These are available over-the-counter, but it's essential to consult with a veterinarian for appropriate dosages.

Pheromone Products: Adaptil (formerly DAP) is a synthetic pheromone product designed to reduce anxiety in dogs. It's available in various forms, such as diffusers, sprays, or collars, and can be used to help calm dogs during travel.

Behavioral Training: Positive reinforcement and desensitization techniques can help reduce your dog's anxiety about car travel over time. Gradual exposure to car rides, combined with rewards and praise, can be effective.

Calming Products: There are various products available, such as anxiety wraps (like Thundershirts) or specific calming music or pheromone-infused collars, designed to help relax dogs during travel.

It's important to assess the specific needs of your dog and consult with a veterinarian to determine the best approach. Medications should be used as a last resort and only under the supervision of a qualified veterinarian. Additionally, always ensure your dog's safety during car travel by using appropriate restraints or carriers to prevent injury in the event of sudden stops or accidents.
Air travel: The rules and regulations concerning air travel for pets differ from one airline to another. Most airlines will allow you to take cat or small dog on board for an additional fee. You may have to provide the height and weight measurements apart from other mandatory requirements.

Large pets will be allowed to travel only by cargo mode. Check if the cargo is large enough; ensure safety for a comfortable flight. Fit your pet with a collar and affix an identification tag with license number and other details such as your contact number, address and final destination details.

As a precautionary measure, do call the airline well in advance to secure a seat. Find out if there are specific pet health and immunization requirements. In case you own pug-nosed animals such as Pekingese, Bulldogs or Persians, avoid using cargo mode. Their short nasal passages make them vulnerable to oxygen deprivation and they are also susceptible to heat stroke.
Train, bus or ship: Options for traveling by train, public bus transport or ship are very limited. In the absence of standard rules and regulations, do check in advance the applicable mandatory requirements that have to be adhered to. Some cruise lines accept pets in private cabins. The pets are most likely to be confined to kennels.
Pre-travel requisites: The legal requirements and animal control ordinances vary from place to place. Contact respective authorized official personnel (consulate or embassy for international travel) to get relevant information. Make it a point to visit an accredited Veterinarian, say two weeks before actual date of travel for a pre-travel health check-up. It is essential to procure a veterinary examination certificate stating that your pet is in good health.

This is a legal document requested by most transport organizations. The veterinarian may vaccinate the pet against rabies, distemper, infectious hepatitis, leptospirosis, Bordetella and Lyme diseases and provide a vaccination certificate as well. If need be, the vet may prescribe certain medications necessary for healthy traveling.
Traveling with pets
Choose accommodation that is suitable for you and your companion. Prefer a private cottage to a busy hotel for total enjoyment sans hindrances.


Get updated pet policy information well in advance.


While making online hotel reservation, request for a 'pets allowed' receipt.


Avail pet groomer's service right before you leave. A clean, well-groomed pet will be a delightful travel companion.


Provide a light meal preferably before two to three hours of car travel and four to six hours before air travel.


Make provisions for sufficient water intake before and during the trip.


Take along vet's contact number and prescriptions, if any.


Take an extra leash, just in case the earlier one breaks.


Remember to pack pet's food, medications, dishes, favorite bedding, litter supplies, grooming supplies and a first-aid kit to deal with emergencies.

On arrival
Most hotels that accept dogs, cats and even bunny rabbits are likely to extend special packages for pet owners. Check if your place of stay offers specialized services like pet treats, bedding and dog walking services or any special meals.


Find the dog-walking routes, veterinarian availability in case of an emergency, and pet shop and grooming locations, pet-sitters and other related useful resources.


Do not permit the pet to sit or sleep on the furniture. Bring along doggy blankets, towels or old sheets to cover the furniture.
Avoid leaving your pet unattended, which most of the pet-friendly hotels do not permit.


Always keep your pet under control. Avoid situations when the pet may run off-leash in unfamiliar surroundings and the related problems.


Be prepared to take responsibility for any damages the pet does at the place of stay. Accidents become unavoidable even with the best-behaved pets.


Use your own towel to wipe the pooch off, ensure the lodging is free from muddy paw prints.


Top of the Page: Holidays with Pets
Tags:
#holidays with pets
#holidays with pet
#travel with pets