Want to spend a holiday in an archipelago of islands? Clear blue tepid waters to relax both your mind and soul, right in the midst of the lucid blue Mediterranean Sea, the archipelago is made up of five islands namely Malta, Gozo, Comino, Cominetto and Filfla. Of the five islands Cominetto and Filfla are uninhabited and the Maltese islands form the southernmost part of the European countries. Malta, formally the Republic of Malta is located 90km south of Sicily and 290km from the northern coast of Africa.

Malta is an exceptional choice as a summer holiday spot and a small but perfect manifestation of Mediterranean history. Malta is the smallest European nation in both population and area. So rich and wonderful is the architecture of Malta that every visitor gets the feeling of living in the present and yet living in the past. Explore Malta staying at the right hotel, equipped with Malta map and best information's on available Malta flight schedules. Update yourself on the weather of Malta, the types of accommodation available and other information on travel to Malta. Get all set for Malta holidays!
Malta hotels
Be it a personal holiday or an official conference, Malta hotels can provide you the best of accommodations be it apartments, aparthotels, high-end hotels, farmhouses, club hotels, tourist villages, villas or hostels. Choose to stay either inland or on the ocean front. People in Malta are very friendly and a major advantage is that most of the local people converse in English.
Private villas can cost you around Euro1200 to Euro1850 per week per property depending on your choice of luxury. Hotels can cost you between US$64 to US$131 per night; apartments can cost you between Euro98 to Euro950 per night per apartment. Farmhouses can cost you between Euro 920 to Euro1890 per week per property depending on the amenities you choose to utilize. Malta has everything to offer its tourists, but ensure that you make your reservations in advance. Peak season is April and October, lean season between November and end of March excluding Christmas.
Flights to Malta

Malta is well connected to all destinations throughout Europe. The airport is situated at Valletta, a main island in Malta. Most of the European nationals and citizens of United States, Canada, Japan, Singapore and Malaysia do not require visa if their stay is for a period within three months. Within Malta, there are regular ferries for transportation to the islands and these islands are best explored by foot. For travel on the mainland you can choose between buses and taxis.
Malta holidays

A luxurious vacation in the midst of medieval castles, magical caves and a life in the present with a feel of the past - Malta holidays are made of these. Malta is at its best from February to June with no rains and sans the summer heat.
For people with an inclination to theatre and related arts, Valletta's Manoel theatre (the second oldest theatre in Europe) offers performance of opera, music, theatre and ballet (October to May).


For lovers of water sports, swimming snorkelling and scuba diving is available, Qawra point and Cirkewwa being the favorites. Northern parts of Malta are best suited for water sports.


For people who just love to laze around on the beach, northern parts of Malta has the best of beaches like the Paradise bay, Golden bay, Mellieha bay, Armier bay and Ghajn Tuffieha bay etc. Mellieha bay is a popular choice for wind surfing.


If you are holidaying between April and September, make sure you attend rowing regattas held at Grand harbor every year.


Crafts are very popular at Malta. Lay your hands on some of the lace and knit wear, blown glass, ceramics, and gold and silver filigree work while you shop at Malta.


A typical Malta holiday will be complete only if you eat fish direct from the Maltese fishing community. Marsaxlokk, Birzebbugia, Marsacala are such fishing communities in the southern tips of Malta who run taverns where you can eat fresh fish and enjoy the view of the ocean too.
Travel to Malta


Valetta on Merchant Street offers Maltese-style Baroque architecture. Grand Master's palace on Republic Street exhibits tapestries that were first designed for Louis XIV and an excellent collection of armory. Co-Cathedral of St John is another important landmark. Do not miss the Church of Our Lady of victories when you travel to Malta.


Citadel is the main tourist attraction -a perfect example of a medieval walled city. Palazzo Falzon based on the Norman-style draws special attention towards the antique collection of pottery, weapons and a museum that houses splendid art treasures and a beautiful cathedral. Bastion square offers breathtaking views of the neighboring villages, fields and St Paul's bay.


Rabat is another wonderful place in Malta islands, with Baroque churches, Roman villa; St Paul's and St Agatha's catacombs. The awesome southwest shore is Blue Grotto where corals and limestone reflect their lovely colors on the surrounding caves. Catch the Blue Grotto at sunrise.


You can visit Neolithic temples, hypogeum, an ancient burial ground with three levels dating back to 3000 years and Ghar Dalam, place to fossils of elephants and birds. Hagar Qim is another Neolithic temple that dates back 3000 years, replete with an elaborate style with closely fitting stones.


While at Malta, taste their Maltese beer, Maltese wine and Maltese spirits along with excellent Maltese cuisine fish pie (lampuki pie), beef olives (bragoli), rabbit cooked in wine (fenek) and the ricotta sweets.
Malta weather

Warm sunshine throughout the year with a typical Mediterranean climate is a special draw of Malta. July through September is the hottest in Malta; summers are hot, dry and very sunny. Winters are mild and rain fall occurs during the winter months. Summer temperatures can reach up to 32 degree Fahrenheit and during winters the temperature drops to 14 degree Fahrenheit. All through the year tourists can swim in the sea as the ocean temperature is between 15 degrees in winter and 26 degrees Fahrenheit in summer.
More on Travel Pages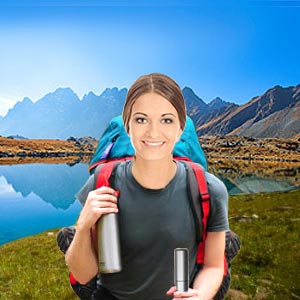 Recreation Guide - Look up interesting ideas for leisure activities and hobbies ...
Travel Plan - Pack up and get set to explore the World ...
Camping Checklist - Essential items on your camping list ...
Vacation Condo Rental - Happy vacations sans exorbitant hotel bills ...
Rental Travel Trailer - Home away from home ...
Yacht Charter - Amenities of a floating five-star resort ...
Cruise Travel Guide - Relaxed vacation aboard a luxury cruise liner ...
Travel Insurance - Traveling these days is fraught with risks ...
Tipping Etiquette - For good service ...
Budget Vacation Tips - Take a holiday without breaking the bank! ...
Winter Vacation - Cold locale or warm destination ...
Spa Vacations for Women - Soak in the pampering ...
Vacations for Single Women - Let down your hair ...
Winter Resorts - Powdery snow slopes ...
Backpacking Holiday - Travel light, travel cheap ...
Golf Vacation Package - Ideal for golf lovers ...
Cheap Holiday Package - Hassle-free holiday ...
Low Cost flights - Low cost air travel ...
Budget Motels - Accommodation at reduced rates ...


American Destinations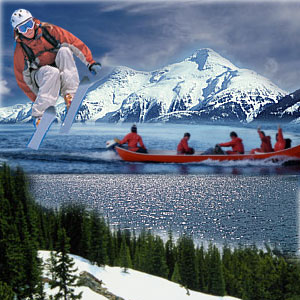 Banff National Park - Big Mother Nature ...
Amelia Island Florida - Florida's Natural Island destination ...
Sanibel Island - Shells and more ...
Finger Lakes Trail - Sampling wines ...
San Diego Attractions - Live life outdoors ...
Fort Lauderdale Travel - Venice of America ...
Orlando Florida Vacation - Theme parks, water-world adventure ...
Colorado Vacation - spanerse landscapes ...
Florida Keys - Archipelago of about 1700 islands ...
Maine Vacation - Visual delight of colors ...
Travel to Salt Lake City - Popular skiing destination ...
Travel to Newark - Enjoyable holiday destination ...
Fort Myers Travel - City of palms ...
Tennessee Vacation - Abode of country music ...
Alaska Adventure Travel - Natural bounty at its pristine best ...
Yellowstone Vacation - 2.2 million acres of pristine wilderness ...
Nags Head - Head towards Nags Head ...
Lake Tahoe Ski Resort - Holiday destination all year round ...
Grand Canyon Tour - Nature's spectacular bounty ...
Yosemite National Park - Largest sub alpine meadow in Sierra ...
Ottawa Vacations - Year round vacation destination ...
Summer Holidays in Montana - Mountain ranges and wildlife ...


Adventure holidays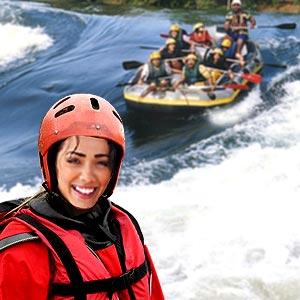 Ecotourism Holidays - Explore without hurting ...
Madagascar Travel Guide - Ecological Hotspot ...
White Water Rafting Holidays - An adrenaline high ...
Lake Titicaca Islands - Communion with nature ...
Kayaking Trips - Straight to the great outdoors ...


Travel Destinations
Palawan Philippines ...
Cameron Highland - Home to extraordinary flowers ...
Visiting Cayman Islands - Trio of serene islands ...
Seychelles Vacations - Exotic palms, true Creole cuisine ...
Dominican Republic Vacation - Endless summer ...
Cartagena Colombia - spanersity in landscape, weather and lifestyle ...
Galapagos Vacation Packages - Watch unique species at close quarters ...
Machu Picchu Travel - Beauty and mystery ...
San Juan Puerto Rico - Tropical island taking you back in time ...
Victoria British Columbia - Spectacular scenic beauty ...
Tenerife Holiday - Isle of eternal springtime ...
Fiji Vacation - Virgin grasslands and tropical rainforests ...
Fall Foliage Tour - Kaleidoscope of colors ...
Quebec Travel - French history, traditions and way of life ...
Saltspring Island - Waters of the British Columbia ...
Argentina Travel Guide - Enchanting scenery, fascinating wildlife ...
Jerusalem Tour - Revered Holy Land ...
Petra Jordan - Poetry in Pink ...
Via Dolorosa - Way of the Cross ...
Amsterdam Vacation - Masterpieces and museums ...
Bermuda Cruise - Coral pink beaches ...
Halifax Tour - Miles of rugged shoreline ...
Niagara Falls Canada - Thunder of Waters ...
Tropical Getaway - Fun filled Tropical getaway ...
Mexico Travel Package - Desert landscapes, snow-capped volcanoes, glitzy resorts, tropical beaches ...
Hawaii Travel Package - Coral beaches with rolling white surf, cloud-covered volcanoes ...
Tahiti Vacation - Overwater bungalows, catamaran rides and snorkeling ...
Barbados Vacation - A flat coral island among the blue-green seas ...
Cyprus Holidays - Home of Aphrodite...
Egypt Holidays - Eternal gift of the Nile ...
Travel to Costa Rica - The jewel in Central America ...


Family Vacation
All Inclusive Family Vacation - Cherished memories ...
Vacation with Kids - Bonding time and fun time ...
Holidays with Pets - Pet-friendly accommodation ...


Beach Vacation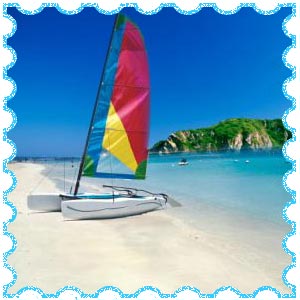 Laguna Beach Hotel - 42 miles of clean sandy stretch ...
Travel to French Polynesian Islands - Honeymooners Paradise ...
Myrtle Beach Resort - Golf-lover's treat ...
Daytona Beach Florida - Speed and serenity ...
Panama City Beach Florida - Beach lover's beach ...
Orient Beach - Dual heritage of French and Dutch ...
Sunset Beach NC - Great family holiday ...
Bondi Beach - Take in the sun and surf ...


Australia Travel Destinations
Great Barrier Reef - World's largest coral reef ...
Australia Cruise - Fragile coral ecosystem ...
Tasmania Australia - Wild landscapes and unspoiled natural reserves ...


European Tour
Mallorca Travel Tips - Beautiful Spanish island ...
Travel to Budapest - Hot Thermal Springs ...
Jungfrau Top of Europe - Top of the World experience ...
Travel to Chamonix - Crisp cold mountain air
Antwerp Tourism - Diamond district ...
Poland Travel - Blend of the old and new ...
Turkey Travel Planner - Astride two continents ...
Prague Travel Guide - Golden Prague ...
Monte Carlo Monaco - Luxury holiday destination ...
Ireland Vacation - Grandeur of old castles and romantic ruins ...
Pisa Italy - Breathtaking architecture and sculpture ...
Florence in Italy - Sense of timelessness ...
Croatia Beach - Jade green and cobalt waters ...
Lanzarote Canary Islands - Volcanic island resort ...
Genoa Tour - Architectural and cultural treasures ...
Malta Holidays - Perfect holiday destination near Sicily ...
Venice Vacation - Old world charm, romance and history ...
French Riviera Vacation - Destination offering unforgettable memories ...
Travel Package Portugal - History, religion, natural beauty and more ...
Travel to France - Enjoy verdant vineyards, majestic châteaux and a cultural experience ...
Andorra Tourist - Epitome of beauty and serenity ...
London Travel Package - A melting pot of various nationalities and cultures ...
Cardiff Tourist Information - Breathtaking mountains, verdant valleys and picturesque coastline ...
Weekend Break in Scotland - Edinburgh is not only about tartan and bagpipes ...
Helsinki Finland - Sheet of white snow ...
Liechtenstein - Green pastures, fairy-tale castles, mighty Rhine river ...
Scandinavian Cruise - Fjords, windmills, rugged Arctic landscape ...
Madrid Vacation - Rich culture, artistic heritage ...
Belarus Tours - Land locked nation ...
Luxembourg Travel Guide - Nature, culture and history ...
Latvia Tourism - North Europe's hidden treasure ...
Estonia Vacation - Medieval architecture and modern development ...
Albania Tours - Home of Mother Theresa ...
Bulgaria Vacation - Largest producer of rose oil ...


Asia Holiday Destinations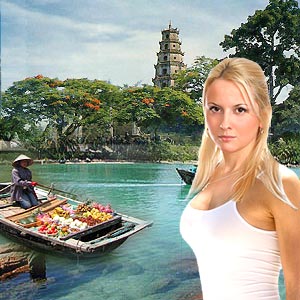 Laos Sightseeing - Land of million elephants ...
Chocolate Hills - Erosion over time ...
Guimaras Island - Mango Country ...
Borneo Eco Tours - Responsible eco tourism ...
Sightseeing Japan - Cherry blossoms, autumn leaves ...
Cambodia travel - Vibrant culture and rich heritage ...
Saigon Vietnam - Scenic coastline, idyllic landscape ...
Bhutan Travel - Last Shangri La ...
Macau Tour - Confluence of Mediterranean style on the Chinese coast ...
Guangzhou China - Southern gate of China ...
Shenzhen China - Symbol of China's growth ...
Hong Kong Vacation - Gateway to Mainland China ...
Lantau Island Hong Kong - Experience many things in one place ...
Dubai Shopping Festival - Tourist destination of the Gulf ...
Kuala Lumpur Tour - Confluence of Klang and Gombak river ...
Singapore Tourism - Most popular travel destination in Asia ...
Bali Indonesia - Picturesque Rice terraces and white sandy beaches ...
Phuket Thailand - Coral in the Andaman Sea ...
Bangkok Vacation - Venice of the East ...
Mauritius Holidays - Beautiful turquoise waters of the Indian Ocean...
Goa Holidays - Pristine beaches, Portuguese influence and architecture and rich cultural milieu ...
Nepal Holiday - Magnificent temples, breathtaking mountain views and lush hill terraces ...
Maldives Resort - Over water bungalows ...