High blood pressure is often called 'the silent killer disease'. It therefore becomes imperative to keep regular track of the blood pressure levels at home in addition to regular measurements taken by the doctor. If the person is suspected to have high blood pressure, automatic home blood pressure monitor becomes useful.
Blood pressure reading

The standard normal blood pressure is 120/180 or lower. High blood pressure indicates 140/90 or higher. A patient has 'pre hypertension' if the blood pressure ranges between 120/80 and 140/90. This means that he/she is in the beginning stages and at risk for high blood pressure.
Doctors check blood pressure several times on different days before deciding if the patient has high blood pressure or not. Patients suffering from high blood pressure or pre hypertension need to check the blood pressure regularly and keep in touch with the family physician.
Why home blood pressure monitor?

In most cases, blood pressure changes do not reveal well defined signs or symptoms. Therefore the need to measure the pressure regularly. It is often seen that blood pressure varies throughout the day as many things including emotions, medications, food and drink can temporarily affect the blood pressure.
There are instances when some patients have higher readings at the doctor's office but quite normal readings at home. This condition is called 'white-coat hypertension'. Monitoring at home helps to define clearly if the patient has high blood pressure or not and treatment methodologies can be planned accordingly.
Measuring one's own blood pressure is a very good way to take part in the management of self health and recognize changes.
Home blood pressure monitor record

A record of the blood pressure readings at home will help the doctor to know how much the pressure changes during the day. The doctor can understand from the record how well the medicines are working to control the high blood pressure.
Home blood pressure measuring equipment

To measure the blood pressure from home, one can use an aneroid monitor or a digital monitor.
In an aneroid monitor there is a gauge and this can be read by looking at the pointer on a dial. The cuff should be placed around the upper arm and inflated by hand and by squeezing a rubber bulb. The main advantage of an aneroid monitor is that it can be easily carried from one place to another. As the stethoscope is built in with the cuff, there is no need to buy an additional stethoscope. The cost of an aneroid monitor is much less than a digital one.
But the aneroid monitor is a complicated device and it can get damaged and become less accurate. In the absence of a metal ring, the device is quite complicated to use. More importantly, this type of monitor cannot be used by hearing impaired people as they need to listen to the sound of the heart through the stethoscope.
In a digital blood pressure monitor, the cuffs can be manual or automatic. The blood pressure can be read when it flashes on a small screen. Automatic digital monitors are by and large more popular as they are easy to use, can be easily read as the numbers are shown on a screen.

Electronic monitors also come with paper printouts that give a record of the blood pressure reading. This blood pressure monitoring unit is good for hearing impaired patients as there is no need to listen to heart sounds through the stethoscope.
Although the main disadvantage of a digital monitor is that the accuracy can change according to the body movements or due to irregular heart rate. The monitor also requires batteries. There are some digital monitors which are designed to use with left arm only which makes it difficult for some patients to use. And digital monitors are much more expensive than an aneroid monitor.
There are finger devices that measure blood pressure. But these are extremely sensitive to position and body temperature and they can be much more expensive than other monitors though not accurate.
Features in a home blood pressure monitor
The cuff size is very important and it is essential that the patient buys the cuff size that is needed based on the size of the arm. The corollary is that if the cuff size is wrong, the blood pressure reading will inevitably be wrong.


Being buying, ensure that the numbers in the monitor can be easily read.


Those using a stethoscope should be able to hear the heart sounds through it.


Since home blood pressure equipment vary in price it is essential to strike a good bargain after shopping around. The most expensive units need not necessarily be the most accurate ones.

Precautions before measuring blood pressure at home
It is imperative not to use caffeine, alcohol or tobacco products at least half an hour before measuring the blood pressure.


It is better to go to the bathroom and empty the bladder before pressure is measured.


It is advised to take rest for 5 minutes before measuring the blood pressure.


The patient should sit in a comfortable position, legs and ankles uncrossed and his/her back supported.


Place the left arm which must be raised to the level of the heart on a table /desk and sit still.


The cuff needs to be smoothly and snugly wrapped around the upper part of the patient's bare arm. The cuff should fit snugly and if not the reading may not be accurate.


The bottom of the cuff should be an inch above the crease of the patient's elbow.

Some of the well known home blood pressure monitors

Omron Hem 711 AC coming from Omron Health Management Software can sense systolic and diastolic pressure and is reported to be very accurate. The IntelliSense can sense systolic and diastolic pressure throughout the day and the level of personal inflation can be adjusted according to requirements. It carries a five year warranty and is easy to use.
The Omron Hem 790 IT is the second most popular. The reading can be downloaded to a computer and entered into a graph to chart blood pressure readings. This model comes with a Comfit cuff to ensure that the cuff is accurate and fixes right.
Panasonic EW 122S is an upper arm blood pressure monitor with the color confirmation system. This lets the patient know what category of blood pressure category she falls into. Red indicates that the systolic reading category, yellow means pre hypertension and green light is for normal range. The light indicator attached in this model moves every time the patient moves thereby helping her to know that she needs to keep still for an accurate reading.
Home blood pressure monitors are recommended for use by the American Heart Association and American Society of Hypertension. They feel that those with hypertension should monitor their blood pressure at home regularly and help manage the disease.
Since there are innumerable models in home blood pressure monitors, it could seem bewildering to choose the right one. It is essential to conduct a market search and review and choose the right one. The top most popular models do bear the stamp of approval with guaranteed accuracy and reliable performance.
Wrist blood pressure monitor

Many doctors do not depend upon the wrist blood pressure monitor as they opine that the readings can be sensitive to the movement or to changes in body temperature. They depend more on the upper arm version.
Digital wrist blood pressure monitors

Wrist blood pressure monitors are usually in the form of cuffs with large digital display that indicates the blood pressure. These can be wrapped around the wrist. The blood pressure readings and pulse rates are shown on the large digital display and it also keeps the data as records.
The records are as such stored automatically and there is no need to press any memory button after taking the readings. These wrist blood pressure monitors are quite easy to use and can be worn like a wrist watch.
How to use wrist blood pressure monitor
The cuff has to be wrapped on the wrist accurately. The left or right arm thumb has to be turned upward and then place the wrist cuff over the left or right wrist with the display on of the unit facing upward.


The wrist cuff must be covered by leaving a width of an index finger between the edge of the wrist cuff and the bottom of the palm.


Ensure that the wrist cuff completely coves the wrist.


It is essential that the wrist cuff is wrapped closely. Otherwise the reading may not be reliable.


The patient should sit up in a straight comfortable position.


Five to six breaths can be taken before measurement, and then return to normal breathing.


The height of the wrist can be adjusted to the level of the heart. Many wrist blood monitors have position sensors and this can help to hold the wrist at the correct position.


It is essential not to fold the fingers tightly during measurement and it has to be kept in a comfortable position without stress.


How accurate are wrist blood pressure monitors ?

Wrist blood pressure monitors can show accurate reading if only used as exactly directed. The American Heart Association advises to use home blood pressure monitors that measures blood pressure of the upper arm. They are of the opinion that devices of the upper arm are also easier to check for accuracy than wrist monitors.
But wrist blood pressure monitors are extremely sensitive to body position. To get an accurate reading when taking blood pressure with a wrist monitor, the arm and the wrist must be at heart level.
The blood pressure taken using wrist blood pressure monitor is usually higher and less accurate than that taken at the upper arm. This is because of the differences in the width of the arteries in the forearm and the depth of the arteries under the skin which vary.
Top of the Page: Home Blood Pressure Monitor
More on Shopping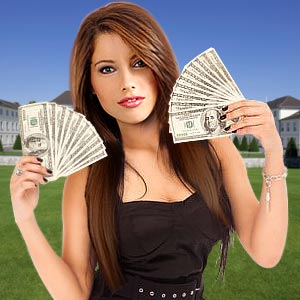 Shopping Guide
- Pick up your shopping bag and join along ...
Frugal Shopping Tips
- Learn to be a smart shopper ...
Shopping Bags
- Shopping elegance and comfort ...
Rolling Bags for Shopping
- Shopping comfort ...
Gym Bag
- Fashionable gym bags ...
Women Accessories
Texting Gloves
- Text on the go ...
Women's Wallet
- Functional and fashionable ...
Belt Buckles
- A perfect foil for any outfit ...
Clutch Bags
- Style statement in your hand ...
Women Personal Care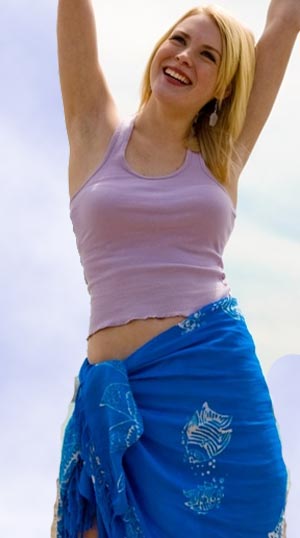 Clothing Shopping
- Clothes, bags, belts and more ...
Sleeping Eye Mask
- Do not disturb ...
Laptop Backpack
- Comfortable and trendy ...
Women's Briefcase
- Office on the go ...
Women's Jacket
- Flatter your body shape and outfit ...
Women's Shoes
- Put your best foot forward ...
Summer Footwear Trends
- Happy Feet ...
Wide Width Shoes for Women
- Comfort for your feet ...
Women's Flat Shoes
- Comfort and chic ...
Slippers for Women
- Ideal to lounge around in ...
Sarong
- Wrap around magic ...
Summer Shoes
- Cool and casual ...
High Heels
- Balance yourself well ...
Bridal Shoes
- For the walk down the aisle ...
Designer Handbag
- Prada, Gucci, Fendi ...
Outdoor Clothing
- Keep you safe and comfortable ...
Shibori Design Techniques
- Freeflowing patterns ...
Batik Fabric
- Distinctive style, design and vibrant colors ...
Tie Dye Fabric
- Swirls and lines of beautiful colors ...
Plus Size Swim Wear
- Mermaid in the waters ...
Facial Steamers
- Open clogged pores ...
Stress Relief Products
- Bust the stress blues ...
Gadgets for Women
RFID Technology - RFID Application
- Radio frequency Identification ...
Residential Thin Film Solar Panels
- Eco friendly and affordable ...
Renewable Energy Gadgets
- Green Gadgets ...
Pepper Spray
- Self defense agent ...
Lift Chair
- Ease mobility ...
Laptop accessory
- Extras for added ease ...
Device GPS Tracking
- Pinpoint the location ...
Plasma Television
- Enhanced viewing experience ...
Polarized Sun Glasses
- Chill out with an exciting pair of glares ...
Home Blood Pressure Monitor
- Keeping track of blood pressure changes ...
Air Purifier
- Allergen free and healthy home ...
Car Shopping
- Guide to automobile shopping, insurance and safety factors ...
Pet Carrier
- Comfortable and safe travel ...
Brochure Holder
- Convenient for customers ...
Lanyard
- Clip on your ID card ...
Baby Stroller
- Moving in comfort ...
Step Pedometer
- Step-o-meter ...
Jewelry
Jewelry and Ornaments
- Fine handcrafted jewelry, jade jewelry, gold jewelry ...
Coral Jewelry
- Believed to be a talisman against evil spirits ...
Replica Watch
- Inexpensive versions of the original branded watches ...
Expensive Engagement Rings
- Symbol of commitment ...
Vintage Jewelry
- Classic and timeless ...
Gifts and Occasions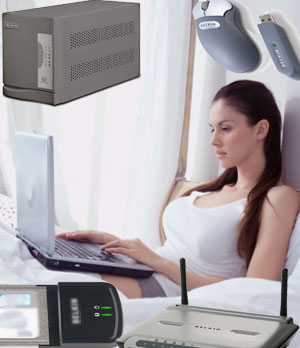 Valentine Day Gift Shopping
- Special day to express your love and affection ...
Mother Day Gift
- Getting a gift to tell your mom how much she means to you ...
Handmade Baby Gift
- For that special touch ...
Gifts under $50
- Inexpensive gift ideas ...
Unusual Gift Ideas for Women
- Gift her a surprise ...
Baby Shower Gift
- Family and friends share the joy and excitement ...
Unique Housewarming Gifts
- Handy, attractive gifts ...
Unique Wedding Favor
- Make the day memorable ...
Winter Wedding Ideas
- Usher in warmth ...
Holiday Shopping
Holiday Shopping Tips
- Christmas shopping on a budget ...
Christmas Shopping Online Trip
- Guidelines on Xmas Shopping ...
Christmas Decoration Idea
- Ideas to decorate for Xmas ...
Christmas Gift Gadget
- Gift Ideas for the Special Occasion ...
Corporate Christmas Gift Idea
- Ideas for the Gift in the Corporate World ...
Stocking Stuffers
- Fill them up with love ...
Christmas Candy Recipe
- Recipes for the Xmas - Cakes, Cookies and Dinner ...
Currency Conversion
- Easy Currency Conversion ...
Top of the Page: Home Blood Pressure Monitor