With summer just around the corner, the mercury is all set to work without rest. Heat and humidity levels will be on the rise. Check our guide to summer clothes so as to remain cool and chic this summer!
Summer clothes - key to staying cool

Taking shorter, warmer showers and baths, more ice creams, drinking plenty of water, increasing other liquid intakes, taking foods high in water content or reaching for the air-conditioner alone can't keep you cool in summer. Take care to protect the body from the harmful effects of the sun and make suitable changes to your dressing too.

Bundle up spring clothes and make room for fresh summer clothes that can make you feel absolutely cool. Choose open sandals, shorts, t-shirts for that casual look and head for the beach with your sun dresses, sun hats, bathing costumes and sunglasses.
Summer clothing

It is essential to dress appropriately during the summer months to avoid heat-related illnesses. The biggest organ of the human body, the skin should be pampered with good care. The soaring temperature and humidity levels during the summer months increase the amount of sweat the body produces in an attempt to cool off. Clothes made of fabrics that breathe help pull moisture away from your body and allow it to evaporate.

You should choose fabrics that help promote sweat evaporation and cooling by letting more air pass over your body. Give importance to the weight and size of summer clothes. Opt for lightweight, loose fitting clothes. Dark colors absorb heat; light colors make you feel cool. Ultimately, your summer clothes profile should be breathable, lightweight, light-colored, loose-fitting clothes.
Summer clothes fabrics

Always remember sheer lightweight fabrics will provide welcome relief from the soaring temperature. The best fabric for summer clothes is one that soaks sweat and gives you a cool feeling. Lightweight fabrics are thinner, the texture is soft, makes you feel cool and comfortable. Selecting summer clothes fabrics and colors is the first step towards gearing up for summer.
Cotton used since primitive ages, is the preferred fabric for maximizing ventilation to the body. Cotton is a natural fiber with a soft texture capable of absorbing perspiration. Clothes made of cotton are soft and comfortable. Chic, trendy or elegant - cotton is available in variety of designs and patterns all through the summer months. Shop for summer cotton outfits in variety of colors to epitomize stylish elegance and cool flair.
Yet another option during summer would be to wear fabrics made of cotton and polyester blend with a bigger proportion of cotton. Pure cotton summer clothes have to be ironed. The advantage of blended fabric is that the cotton will keep body cool and the polyester doesn't have to be ironed.
Denim is also a popular summer fabric. Made from tightly woven cotton, denim is breathable and sweat-absorbent just like cotton. But, compared to pure cotton, denim is heavier. Hence, go in for lightweight denim for keeping cool.
Linen too 'breathes', hence qualifies as a summer fabric. For thousands of years people living in the hot zones of the earth have preferred 100% linen fabric. Being a lightweight fabric, summer clothes made of good quality linen are soft, can absorb and lose perspiration quickly.
Summer clothes colors

With regard to colors, choose light colors for summer clothes. White is considered a summer season color. Going for white fabrics ensures a relatively high level of ultraviolet radiation protection. White color or any other light color fabric is light, airy and has versatile appeal. White can be matched easily with any other color. So, choose white tops and combine with blue denim jeans, bright skirts or neutral trousers. You can be sure to feel cool and comfortable. Pay attention to the fabric and style.
Plus size summer clothes

The essence of summer clothes is feeling light and comfortable. Tracks, t-shirts, capris, tops, tanks, pant ensembles, lacy skirts, sun dresses, micro minis if you have the legs to flaunt otherwise long flowing dresses should form part of your summer closet. Get creative. Experiment with patterns. With a bit of ingenuity, you can turn a simple summer dress into a dressy outfit. Appropriate accessories, heeled sandals, hint of makeup - and you can turn a flowery slip dress into an evening outfit.
Cozy shorts are fashionably acceptable during the hot summer months. Depending on your physique, fat or slim and the comfort level, select super short, modest Bermudas to long crops. A few tank tops in a variety of colors and patterns can be mixed and matched with other tops, under shirts, jackets and other dresses. Short-sleeves, sleeveless or spaghetti strap shirts or tops in floral or stripes and a variety of new patterns offer wide selection options.
Chic capri pants, cargo capri pants can lend a casual and fresh look during this summer. Select the length with due consideration to your legs. Capri pants that fall anywhere from right above the knee to mid-calf to just above the ankle are in vogue.
Think before shopping

Summer clothing shopping need not be expensive. In fact, with minimum investment you can afford to look fashionable, fresh and current this summer season. Use these shopping tips while going to the mall.
Read magazines, browse the Internet. Get updated with new trends in summer clothes.


Give importance to colors, fabrics, size, length and styles of clothes


Try new fashionable styles to keep pace with changing fashion trends


Buy neutral colors, mix and matching become easier.


Keep accessories to minimum unless the occasion demands


Find a blend of comfort and style while choosing summer clothes.

Top of the Page: Summer Clothes
Formal Dress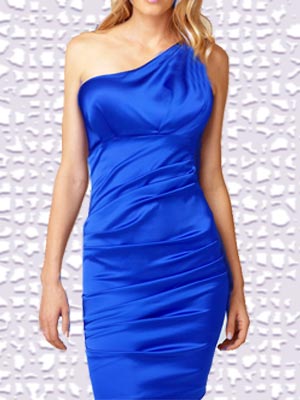 Shopping Guide
- Pick up your shopping bag and join along ...
How to Dress Slimmer
- Appear slimmer and sleeker ...
Petite Dresses
- Create an illusion of length ...
Lace Sheath Dress
- Feminine, fashionable and flattering ...
Dressy Tops for Women
- Casual and chic ...
Pea Coats for Women
- Winter outerwear ...
Church Suits
- Adhering to the dress code
Cocktail Dress
- Suitable for a formal occasion ...
Little Black Dress
- Timeless elegance ...
Prom Dress
- Look your best ...
Semi Formal Dress
- Wide appeal and comfortable ...
Women's Skirt
- Hemlines rise and drop, pleats come and go ...
Women's Fashion - Women's Apparel
- Clothes, bags, belts and more ...
Fashion Apparel for Women
- Dont be a blind follower of fashion ...
Tummy Tuck Jeans
- Unique criss-cross panel ...
Women Designer Jeans
- Comfortable yet alluring ...
Tank Tops
- Top with one in a party ...
Cashmere Sweater
- Soft and expensive ...
Mohair Sweater
- Luxurious natural fibers ...
Winter Wedding Dress
- Snowflakes, glowing hearths, rich wedding gowns ...
Summer Wedding Dress
- Short hemlines, bare backs ...
Winter Boots
- Keep your feet warm ...
Winter Coat
- Warm, snug and comfortable ...
Dress for Bride's Mother
- Momentous day, special dress ...
Baby Christening Gown
- Tender and poignant moment ...
Silk Scarf
- Wrap around in style ...
Pashmina Scarves
- Elegance personified ...
Halter Dresses
- Timeless elegant classic ...
Women Undergarments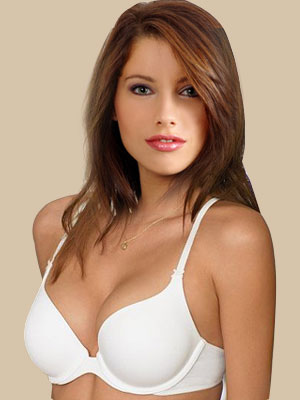 Sheer Camisole
- Innerwear or outerwear ...
Underwire Bra
- Choosing the right size ...
Body Shapers for Women
- Instant figure enhancer ...
Women's Undergarments
- An inside need ...
Sheer Lingerie
- Sensual and alluring ...
Women Sleepwear
- Comfort is of the essence ...
Women Casual Wear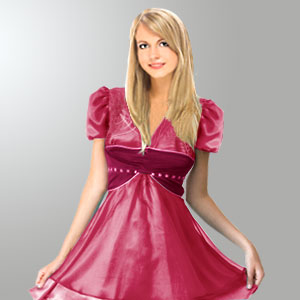 Travelling Clothes for Women
- Versatility and comfort ...
Fall Wedding Colors
- Rich and warm color palette ...
Fall Fashion Trend
- Trend for Fall ...
Jogging Clothes
- Zippered top, loose cuffed trousers ...
Leggings
- Flexible and versatile ...
Tights
- Cool and casual ...
Parka
- Keeping out the cold ...
Corset
- For an hour-glass figure ...
Summer Clothes
- Keep cool yet chic ...
Summer Dress
- Simple, feminine, flowing ...
Summer Long Dress
- Cool and Comfortable ...
Sundresses
- Geared for summer ...
Vintage Evening Dress
- Designs of a bygone era ...
Wedding Veil
- Aura of mystery, touch of formality ...
Beach Wedding Dress
- Glamour on the beach ...
Women's Hosiery
- Sheer silk, lycra or opaque ...
Nylon Stockings
- Allure of nylon stockings ...
Maternity Apparel
- Be a fashionable mum to be ...
Maternity Jeans
- For the mama-to-be ...
Athletic Apparel
- How to choose the right athletic gear? ...
Leather Apparel for Women
- Learn to care for your leather ...
Indian Saree Shopping
- Trace the saree styles from all over India ...
How to wear a Saree
- Pleats and pallus ...
Halloween Costume
- Trick or Treat ...
Womens Tunic Dress
- Simple pullover garment ...
Sequin Dresses
- Sequins are in again ...
Wrap Dress
- Wrap yourself in style ...
Charmeuse Dress
- Soft and delicate feel ...
Ruffle Dress
- Light and breezy ...
Top of the Page: Summer Clothes