Makeup sponges are used in the application of makeup and removing it. Some are used for applying cleansers and moisturizers.

In most cases, a makeup sponge comes with pressed powder or compact. But there is a complete range of makeup sponges, designed to do the art of makeup better, faster and easier.
Available in a variety of shapes, sizes and textures, a cosmetic makeup sponge is a handy item in your handbag. It is ideal when applying liquid makeup as the effect is natural and neat. Earlier makeup sponges came in packs at the drugstore, and were meant for single use and throw. Nowadays sponges are made more durable, lasting for months, provided they are cleaned properly.

These sponges can soak up any excess liquid makeup you may be using so that you do not over apply. As you move it on your face, to blend the makeup, the sponge also works to blot and feather away any evidence that you are wearing makeup at all.
Why makeup sponges ?

Face makeup is applied to make your skin look smooth and flawless and radiant; and makeup sponges are the best way to achieve this result. Sponges can also be used with powder for a smoother, more natural look. Makeup sponges come in various textures and materials in order to effectively accomplish what they are meant to do. Makeup sponges may be latex or latex-free although the usage is the same for both. However, the non latex sponge has been created for those with latex allergies.
The shape of a makeup sponge plays a role too. Those who use a sponge instead of a foundation brush must keep the shape in mind rather than the material. The makeup sponge can also be chosen based on the kind of coverage you are looking for.

Round and rectangular sponges are best for applying makeup on larger areas of skin such as forehead and cheek. Wedge-shaped sponges are for smaller areas or those that need contouring. Egg-shaped sponges are also available.

Some makeup sponges are designed in such a manner that they can be used both dry and wet and thus make it easier to blend the makeup into your skin. A pointed tip can be used around your nose and mouth and under eyes, and the wider base on the chin, cheeks and forehead.
Selecting the right type of sponge
For liquid foundation, large wedge shaped sponges work best. Look for a sponge with soft and smooth texture and very tiny pores. For concealer, a small wedge shape is ideal.


For pressed powder, a large round shaped sponge which tends to blend the pressed powder or cream foundations better can be used.


For smudging eye makeup, for a smoky look, a small wedge with a firm shape that will work great for shaping eye makeup can be selected.


And for makeup remover, a large round sponge with a porous and coarse texture should be ideal.


Buyers also have the option to choose between a natural and synthetic sponge.
A natural sponge is made from natural fibers generally harvested from the sea. It is reliable, and reusable but typically costly and must be cleaned and disinfected to ensure that it is safe for continual use. Since by nature, natural sponges have an uneven surface, they are difficult to clean and even out when using them to apply or blend makeup.
Synthetic sponges come in many sizes and shapes and are sold in bulk as they are disposable. But a synthetic sponge should be discarded after use. If reused, you run the potential risk of depositing bacteria onto your skin along with the residue of previous makeup applications. It is better to avoid sponges made of latex as they have adverse effects on many skin types.
Makeup brushes Vs sponges

Sponge creates the most natural finish with great coverage. The makeup does not look cakey as it controls the amount of foundation you apply. But a brush is streaky and the foundation might appear uneven on your face. A wedge sponge can not only blend the foundation but make the facial skin appear flawless.

A light bulb sponge can be used to apply foundation. Since this is denser than the beauty blender, there is no need to dampen it and it creates a perfect finish. But a brush can never achieve the flawless look. In case you are using a brush on your face, you will also need to use your fingers to even it out. Brushes are hard to clean whereas sponges can be soaked and cleaned more easily.

Here is a tip for using a damp sponge. Instead of applying the foundation directly with damp sponge, apply your foundation before, then take a damp sponge and go over your face to smoothen it out. This removes any foundation that has settled into lines thereby resulting in a soft finish.
Using makeup sponge

Ensure that your skin is fresh and clean before applying makeup. The face should be clean and moisturized. With a clean foundation sponge, apply a thin layer of the makeup primer across the entire surface of the face. Choose the appropriate cosmetic sponge for the makeup application and place a small bit of the product on the face with fingers. Use the sponge to do the blending by moving it in upward and outward strokes until the foundation has blended in properly on every area of your face.

In case of cake or paste foundation, dampen the appropriate sponge with water and squeeze out the excess liquid. It helps prevent the sponge from absorbing the makeup. Wipe the foundation and apply on the face in an even manner so that it is well blended and covers the skin completely.
For effective results, wet the sponge before you begin as water helps to smoothen out the application. Those using liquid makeup can squeeze a small amount into the back of the hand and dab the sponge and begin to apply to the face without dragging the sponge across the face. Use a stippling motion and consistently dab the makeup, making for smooth, seamless finish and all over coverage.

Finally, without any product on the sponge, go back to the face with the stippling motion to blend in anything that might have got missed.
Other uses of a cosmetic sponge

Sponges are a great way to clean up makeup mishaps for lipstick that can get outside the lines, or eyeliner smudges. A wedge shaped sponge with a strong tip is the best type to use for fixing makeup mishaps.
Caring and storing of makeup sponges

To ensure that makeup sponges last longer, always make sure to wash them on a regular basis, especially after use. Everyday soap can be used instead of expensive makeup brush cleansers. Run water over the sponge until it runs clear and leave in a dust free location to dry. If the sponge has gone out of shape, or smells different, then it is time to replace it.

Powder sponges that have a cakey appearance will need to be replaced as well. Makeup sponges should be stored in a dry area that is free from other makeup. Plastic bag can be used to store foundation sponges. Other options are to use envelopes or another makeup pouch that is dedicated to holding only new, clean makeup sponges.
Here are some tips to using a makeup sponge

Wet the sponge before using it. Putting makeup on with the sponge dry can be useless. Instead, hold the sponge under running water until it expands. Squeeze all the excess water out leaving it damp. Now use it to smoothen out the liquid foundation makeup.

While most liquid foundations are water soluble, too much water in the sponge tends to break down the components of the makeup and could change the color and texture of the foundation by diluting it. Hence, it is essential to properly wring out the sponge after running it under warm water. The sponge is considered wet, if it has a moist feel to it. This does not mean dripping wet.

Cosmetic sponges are a practical way of blending makeup and are a lot less complicated. However, while proper usage of a makeup sponge can give you that flawless appearance, incorrect use of makeup sponges can result in a blotchy, streaky complexion. Choosing the right makeup sponge for the job and using it properly will guarantee great, natural looking skin and makeup.
Top of the Page: Using Makeup Sponge
More on Makeup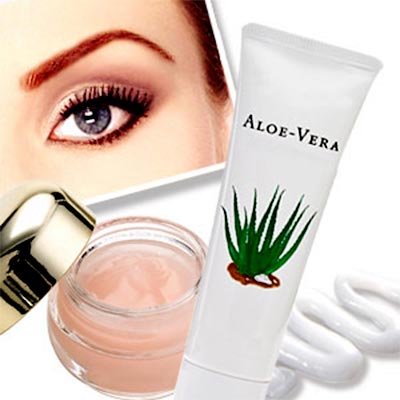 Makeup Foundation
- Blend, blend till it leaves a natural glow ...
Makeup Tips
- Put your best face forward ...
Waterproof Makeup
- Makeup staying power ...
Blush Makeup
- Bring out the inner glow ...
How to Apply Blush
- Accentuate the natural glow of your cheeks ...
Mineral make up
- Harnessing the advantage of natural minerals ...
Mineral powder makeup
- Powder with care ...
Hypoallergenic Cosmetic
- Nearly 30,000 reported instances of cosmetic-related allergies ...
Organic Cosmetics
- Free from synthetic chemicals ...
Using Makeup Sponge
- Makeup accessory ...
Makeup Brush Guide
- Look up tips to choosing the right type of Makeup Brush ...
Discontinued Makeup
- Search your favorite makeup ...
Beauty Trends
- Flaunt the new look ...
Makeup for problem skin
- Camouflage blemishes ...
Makeup for oily skin
- Reduce the shine ...
Makeup for dry skin
- Add richness to the skin ...
Makeup Tips for Redheads
- Play up the energy and radiance ...
Makeup Tips for Dark Skin
- Complement your skin tone ...
Concealer
- Camouflaging facial imperfections ...
Prom Make Up
- Makeup tips for the big night ...
Blackhead Removal
- Caused by overactive sebaceous glands ...
Whiteheads
- Leading to acne ...
Bridal Make up
- How to be the beautiful bride? ...
Semi Permanent Make Up
- How to look good 24/7 ...
Makeup Tips for Aging Skin
...
Eye Makeup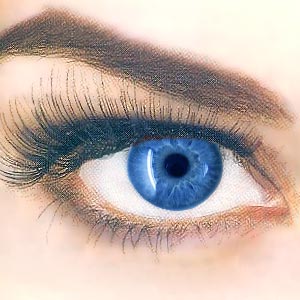 Eye Makeup Tip
- Skillful techniques to bring out the best in your eyes ...
Smoky Eye Make Up
- Dark sultry eyes ...
Eyelash Extension
- Luscious luxurious lashes ...
How to apply Eye Shadow
- Flatter your eye shape and color ...
How to Apply Eyeliner
- Give depth to your eye lashes ...
Mascara
- Dark thick lashes that add to your allure ...
Makeup for droopy eyes
- Open up your eyes ...
Makeup Tips for Brown Eyes
- Enhance the earthy tone...
Makeup Tips for Green Eyes
- Glittering emeralds ...
Makeup Tips for Blue Eyes
- Bring out the best of the blue ...
Eye Makeup Remover
- Restore skin to natural feel ...
Top of the Page: Using Makeup Sponge