Long eyelashes are often considered a sign of womanly beauty. They protect the eye from foreign particles and enhance the attraction the eye holds. There are a number of things you can do to protect and groom your eyelashes and make them appear long and lustrous.
Using false eyelashes and eyelash extensions to create that dramatic look is an option many celebrities adopt. However there are other ways to keep eyelashes healthy and attractive.
Natural tips for long eyelashes

Take your vitamin supplements regularly. Proper nutrition is essential to proper hair growth including your eyelashes. Take in adequate protein as they contain amino acids which in turn contribute to the formation of keratin, the primary composition of nails, hair and skin. Eat Healthy!
Vitamins B5, C and E, minerals such as magnesium, zinc and silicon are said to aid eyelash growth. This means eating more apples, carrots, tomatoes, oranges, nuts, onions and sea foods. Remember to eat the fruits and veggies with the skin on!
Drink plenty of water and fluids. A healthy lifestyle means healthier looking hair and bountiful eyelashes. Avoid too much of alcohol and caffeine as they retard hair growth. Reduce your junk food and avoid taking too many salty and unnatural foods. Go organic!
Remember to keep your eyelashes supple and moisturized. Dry eyelashes are more prone to breakage, so apply a thin coat of Vaseline, castor oil, vitamin E oil or olive oil to your eyelashes just before you go to bed. Besides being a natural conditioner, this also helps in the growth of thick eyelashes.
Apply oil or eyelash conditioners with a lash brush. Brushing eyelashes twice a day ensures that they remain healthy. If you choose to use an eyelash conditioner, try opting for herbal or botanic conditioner as they are less likely to irritate the eye.


The morning after - Cleanse your eyelashes with warm water or milk dipped in a piece of cotton. Do not apply oil during the day especially when you go out, as the oil tends to attract dust and dirt.


Massage your eyelids gently everyday. This improves blood circulation to the areas surrounding the eye and this stimulates the hair follicles around the eye.


Check your scalp for dandruff. If you have dandruff, chances are the circumstances that led to the formation of dandruff might also lead to eyelash loss.


Make a mixture of calendula extract and corn flower oil and massage your eyelashes gently with this lotion for five minutes and wash off immediately with water.


Environmental factors also contribute to scanty eyelashes. Protect your eyes from pollution by wearing sunglasses; applying oil will cleanse the particles that deposit themselves on your lashes.
Stay Relaxed! Stress and hormonal imbalances may lead to scanty eyelashes.
Makeup tips for long eyelashes

Invest in a good brand of waterproof mascara. Ensure that all your eye products are of top quality and keep your eyes safe and free of irritation. Cheap mascara may prevent eyelashes from growing at their usual speed which is about four to eight weeks.
Mascara usually comes with a base coat and a top coat for added volume. Apply mascara down the full length of your lashes from the base to the tip in an inward to outward motion and remove any unsightly clumps by using an eyelash comb. It is better to avoid applying mascara on your bottom row of eyelashes.
Use an eyelash curler to create a luscious, well groomed, dramatic effect! Curled lashes give you an elegant look and make the eyes look larger. Curl your eyelashes before you apply mascara as applying after mascara causes the eyelashes to become brittle and break.
Buy an oil-free eye makeup remover as part of a hassle free cleansing routine. Do not rub your eyes to remove mascara as this may weaken the hair follicles.
Use mascara occasionally, not for everyday use as it may bear heavily on your eyelashes, cause breakage and make you lose them. Avoid prolonged eye makeup use.
Make sure your eye products are safe. Be alert to any possible allergies you may have towards certain brands or products and consult a doctor in case of emergency. Discard old mascara and other eye products periodically, preferably after every three or four months.
Eye shadow and eyeliner can be used to your advantage to play up those lovely lashes. Apply your eyeliner in a thin and long line extending outside your eyes and as close to your lash line as possible to make your eyelashes look longer. Applying it thick will make your lashes appear shorter than they are.
Use lighter shades of eye shadow, preferably one with a bit of shine and glitter. Remember to apply eye shadow before you apply mascara.
Eyelash extensions

Eyelash extensions are more expensive alternatives, and are capable of doubling your eyelash length! What's more? They last for months and are absolutely natural looking!
Keep your eyebrows well shaped and your eyes free of bags and dark circles to add more beauty! You definitely don't want those infinite eyelashes to hide behind bushy eyebrows!
And whatever you do, don't imagine that cutting or trimming your eyelashes will make them grow faster or thicker. . It hasn't been proven yet! Remember to catch a good night's sleep to keep your eyes looking bright and attractive as ever!
Top of the Page: Long Eyelashes
More on Makeup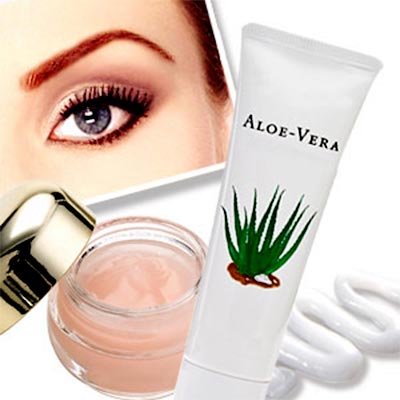 Makeup Foundation
- Blend, blend till it leaves a natural glow ...
Makeup Tips
- Put your best face forward ...
Waterproof Makeup
- Makeup staying power ...
Blush Makeup
- Bring out the inner glow ...
How to Apply Blush
- Accentuate the natural glow of your cheeks ...
Mineral make up
- Harnessing the advantage of natural minerals ...
Mineral powder makeup
- Powder with care ...
Hypoallergenic Cosmetic
- Nearly 30,000 reported instances of cosmetic-related allergies ...
Organic Cosmetics
- Free from synthetic chemicals ...
Using Makeup Sponge
- Makeup accessory ...
Makeup Brush Guide
- Look up tips to choosing the right type of Makeup Brush ...
Discontinued Makeup
- Search your favorite makeup ...
Beauty Trends
- Flaunt the new look ...
Makeup for problem skin
- Camouflage blemishes ...
Makeup for oily skin
- Reduce the shine ...
Makeup for dry skin
- Add richness to the skin ...
Makeup Tips for Redheads
- Play up the energy and radiance ...
Makeup Tips for Dark Skin
- Complement your skin tone ...
Concealer
- Camouflaging facial imperfections ...
Prom Make Up
- Makeup tips for the big night ...
Blackhead Removal
- Caused by overactive sebaceous glands ...
Whiteheads
- Leading to acne ...
Bridal Make up
- How to be the beautiful bride? ...
Semi Permanent Make Up
- How to look good 24/7 ...
Makeup Tips for Aging Skin
...
Eye Makeup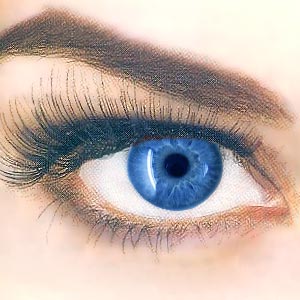 Eye Makeup Tip
- Skillful techniques to bring out the best in your eyes ...
Smoky Eye Make Up
- Dark sultry eyes ...
Eyelash Extension
- Luscious luxurious lashes ...
How to apply Eye Shadow
- Flatter your eye shape and color ...
How to Apply Eyeliner
- Give depth to your eye lashes ...
Mascara
- Dark thick lashes that add to your allure ...
Makeup for droopy eyes
- Open up your eyes ...
Makeup Tips for Brown Eyes
- Enhance the earthy tone...
Makeup Tips for Green Eyes
- Glittering emeralds ...
Makeup Tips for Blue Eyes
- Bring out the best of the blue ...
Eye Makeup Remover
- Restore skin to natural feel ...
Top of the Page: Long Eyelashes