Why not convert your windows into showpieces! Drapery curtains are an ideal window treatment that can revamp your windows. They are constructed from heavy fabric and they hang straight down. Drapery curtains are decorative and also help in blocking light. Draperies curtains can convert your windows into the focal point of the room.
Choose draperies that suit the color,theme and furniture of your room. Drapery panels are usually lined, pleated or floor-length,and are secured by hooks to a traverse rod, unlined draperies are also available. A cord mechanism hanging behind the panels draws the panels open or close. Drapery panels do not retract the way curtains do because of the traverse rod. Draperies might not fit well in windows that have minimal wall space around it.
Draperies are often made from traditional fabric like velvet, chenille, tapestry, damask, moiré and satin.Draperies curtains have different types of pleating styles like tack pleats, reverse pleats, pencil pleats, pinch pleats, goblet pleats, and barrel pleats.
Draperies curtain styles

The style of the panel has a say on the style of draperies.Common drapery styles include
One-way traverse: This drape is used on doors that open on one side only. The drape can be pulled to one side to let in light.
Two-Way Traverse: This drape can be pulled from either side; it is drawn towards the center. This style is perfect as a foundation curtain for layering draperies.
Swags: Swags are mainly used to decorate the windows. These drapes hang from two fixed points on either sides of the window located on top of the window.
Café curtains: These drapes are easy to pull open and shut. They cover the bottom half of the window. They offer a stylish look to the room.
Traverse and café curtains: This drape project the look of a café curtain while providing privacy and elegance. It has a full drape on each side.
Selecting draperies

Size: Drapes are available in various sizes and shapes; choose the one that suits your windows and room the best. A common rule for draperies is that it should be two and a half times the size of the window that needs to be covered. Fuller panels lend your windows a luxurious look.
Color: Color of the drape should be based on the room you are using it for, size of the window, wall color, furniture color and the floor color.Use dark color drapes for large rooms, light color drapes will make small rooms look spacious.
Length: The room where you are using the drape will decide on the length of the drape.
Focal point: Drapes for rooms should be selected based on the focal point (a place or point in any room that attracts or draws the attention of people) of the room.
Fabric: The fabric of the drape should match the ambience of the room. Fabric can be chosen based on the panels of the drapery. If you have to pull the panels close on a daily basis, you should choose dark color fabric. Do not use silk fabric in areas where too many people move about. Stain guard fabric is also available these days. Fabrics usually chosen are velvet, burlap, damask, silk, etc. Remember, the panel you choose will also reflect on the looks of your drapery.
Stackback: Stackback is the width of a window treatment when completely retracted. Fabric should be purchased based on this requirement.
Draperies curtains are usually heavier than normal curtains and are not simple styled either. Dry wash these curtains for easy maintenance.
Ruffled curtains

Ruffled curtains add to the brightness, charm and warmth of your home interiors. Ruffles can transform a dull looking curtain. A ruffle denotes a long strip of fabric that is gathered to form a frill either on one side or both the sides. In simple words, ruffles are embellishments for the edges of a curtain. The trim can be fixed to the top, inside and/or bottom edge of the curtain. Ruffles can make your curtains look longer and also give it a softer look. The weight of the ruffles ensures better hanging of the curtains.
Types of ruffles
Single-edged ruffles are gathered along only one edge and also frill only on one side. The ruffle extends from the top portion of the curtain to the down side of the panel running across the bottom and moving upward to the side of the hem.


Double edged ruffles are at times gathered down the center of the strip so that two frills of identical depth are created. If there are two panels meeting at the center, the ruffle on the basic panel starts from under the rod pocket.

Ruffles can be big or small; they can also be made as single, double and triple layer embellishments. Ruffles are available as a single layer with a finished outer edge or self-faced. For added frill a narrow ruffle may be applied over a wider ruffle. The curtains can be either lined or unlined. Ruffled curtains are available in a variety of designs and styles.
Famous styles of ruffled curtains include prestige ruffled curtains; Dorothy ruffled curtains, ruffled Priscilla curtains, country ruffle curtains, ruffled sheer curtains, ruffled shower curtains, etc.
Many brands of ruffled curtains are available in the market; you can also search for them on the Internet. Yet another option is making them on your own. Making ruffles does not take too long; it can be done at home too. You can improve the looks of a readymade curtain by attaching a ruffled trim to it. Ruffled curtains induce an element of country style to your interiors. They are simple yet stylish. Dry washing of the ruffled curtains ensures long life of these curtains.
Pleated curtains

Pleated curtains look elegant and offer a pleasing effect. The fabric is pleated in various styles. The pleating at the top portion of the curtain is called as the curtain heading. A heading tape is sewed to the top portion of the curtain fabric. Cords are attached over the entire length of the tape. The tape when pulled pulls up the fabric as per the style of the pleat. The pockets on the tape receive the hooks and fix it to the rack.
The type of tape determines the positioning of the curtain top. Based on the tape the curtain top can be positioned above, below or on the same level as that of the track. They can be placed with the help of the hooks in the pocket. Pleating of the curtains can be achieved based on the design of the heading tape. These tapes also determine the fullness of the curtains.
In general pleats require 4 to 5 inches of fabric and the space in between them is typically 4 to 6 inches. In simple words, you require 10 inches of fabric to make a single pleat. Fabric utilized in making all pleats is called as pleat allowance.
Types of curtain heading for pleated curtains

Box type: lends a customized look. Such pleated curtains fall as deep folds through the entire length of the curtains. The pleats run into each other with no gap in between them. Curtains with these types of curtain headings can be used in office rooms, drawing rooms, living rooms, etc.
Goblet type: are very elegant headings used for long length curtains. Pleats fall from each goblet. Tissue paper or cotton wool is stuffed so as to retain the shape of the pleat. This heading tape has 2 sets of cords; it is suitable for medium and heavyweight fabrics. Curtains with these curtain headings give the room a stylish look.
Cased type: curtain heading is used mainly for nets and lightweight fabrics that need not be opened and closed frequently. A casing or channel is sewn diagonally on the top with open ends. A slim curtain rod or plastic covered spring wire is fit through the channel and is attached to the hooks or sockets in the window sides. Curtains with these curtain headings project a subtle look.
Eyelet type: curtain heading has a simple look. A narrow rod, wire or pole is threaded through the eyelets. These eyelets are placed close to the top edge so as to create deep folds. This is suitable for light and medium weight fabrics.
Tab top: curtain projects a casual look. The heading is made with loops of matching or contrasting fabric that are sewn onto the top edge of the treatment. This eliminates the need for heading tape. These curtain headings are suitable for all fabric weights. This heading is only suitable for poles.Curtains with this type of curtain heading can be used in living rooms. Remember to measure your window and also decide on how long the curtain should be.
Types of pleats

Box Pleats: are used when curtain window treatments stay in a fixed position. A pleat is made by folding the fabric to the reverse of the pleat. Fabrics that can crease well like linen or cotton are commonly used in making box pleats. These fabrics help in maintaining the shape of the box pleat. Box pleats best suit silk curtains and lend the room a very formal look.
Cartridge Pleats: are cylindrical shaped pleats and are used as a substitute to pinch pleats.
Goblet Pleats: are similar to pinch pleats, only that the top of the pleat is not put collectively as a triple fold. An interlining is stuffed to the top of a goblet pleat that it will stay full.
Pencil Pleats: have a narrow row of folds and resemble a row of pencils laid side ways. Using a pleater tape helps in making these pleats easily. The pleats have a uniform look and look very simple and elegant. Curtains with these pleats are suitable for any room in the house.
Pinch Pleats: Three small pleats are grouped together at regular intervals. These pleats look great when the curtains are interlined.
Smocked Pleats: Standard hooks are placed in one or two rows of the hook pockets. Smocked pleats are easier to create with pleater tapes.
Inverted Pleats: indicates reverse of box pleat. The edges of the pleat meet in the center over the face side of the fabric.
Velvet curtains

Velvet-effect material is made from woven fabrics made from cotton or polyester. Velvet has a soft, deep pile and has a furry feel when you brush your hands against the fabric. The heaviness of this fabric keeps away light and heat. When used as curtain material, velvet is able to shield the room from cold during winter, and wards off the heat during summer. Velvet curtains are preferred to those who wish to give their rooms a dark effect. Velvet adds intensity and richness to the color and strikes a strong contrast between light and dark.
Velvet drapes have a royal look and are usually found in banquet halls, in manors or on stage in a theatre. Velvet fabric drapes brilliantly and can be positioned in fluid folds. This is not possible with other thick materials as they are very rigid. Velvet drapes are perfect for bedrooms or living rooms. The ability to keep off light and heat makes velvet a perfect choice for bedroom curtains.
The tiny loops of the fabric standing up are called nap. They have a specific direction. So while using velvet fabric, care should be taken to watch the direction of the nap. The nap in all the panels should face the same direction.
Crushed velvet is another variety of velvet and is equally gorgeous. Crushed velvet has more texture when compared to regular velvet. This fabric has the tendency to reflect light in various directions thus creating diverse shades of light and dark. Remember velvet curtains should be used in rooms with light and bright walls. Velvet curtains can be hand washed carefully but it is recommended that they be dry-cleaned.
Silk Curtains

Silk curtains offer both traditional and contemporary look. Silk curtains are a favorite choice of curtains in contemporary decor. Silk fabric can be dyed into various colors. Silk curtains allow sufficient light into the room while ensuring privacy when drawn. Be it rich colored silk curtains or pastel shades, silk curtains come a variety of colors, patterns and styles. Silk curtains can be enriched with embroideries and floral prints.
Silk curtains are expensive when compared to other curtains. Few people might hesitate to buy silk curtains as they feel they are very flimsy. Such people can use linings or interlinings. This offers additional protection from sunlight. Linings will also enable the curtain to stay firm in a place.
Many varieties of silk curtains are available - Thai silk curtains, striped silk curtains, Chinese silk curtains, taffeta silk curtains, faux silk curtains, raw silk curtains, Indian silk curtains and dupioni silk curtains.
Silk curtains can be combined with contrast colors and hung instead of the monotonous single colors as in other types of curtains. Silk curtains can be use in almost every room of the house, excepting the kitchen where chances of stains are very high.
Caring for your silk curtains
Use silk curtains in windows that will not get direct or strong light. This will increase the life span of the curtains.


Use linings and interlinings to protect the color from fading.


If your window reflects plenty of light then use sheer curtains to protect the drapes.


Silk is a very delicate fabric and so should be hand washed in cold water with a mild detergent. It is best suited if they are dry-cleaned.

Insulated curtains

Stop burning your pockets on energy bills. Growing cost of electricity is a concern amongst people and many are working on new and innovative ways to cut down on the cost. Insulated curtains are lined curtains that can prevent warm air from entering or leaving the windows. Loss of heat exchange will ensure steady temperature and you don't have to depend on a thermostat for achieving this. This process helps in saving a lot of electricity.
Insulated curtains are also known as thermal curtains. These energy efficient window treatments have lined panels designed in a manner that they can block the outside light. This technology helps in curbing the cooling or heating costs of a room. These curtains are very expensive but it is worth the expenditure as it ensures a lot of savings on future energy bills. Thermal curtains protect the interiors from 4 major types of heat loss, namely conduction, convection, infiltration and radiation. Major components of a thermal curtain system include:
An outer decorative layer that is protected by an inner lining


High-density foam that prevents heat exchange and sound waves


A reflective vapor barrier to obstruct moisture


A reflective film that helps in directing heat back into the room

The above mentioned layers insulate the windows from external conditions. A magnetic strip sewn to the edges of the curtains is placed either in the window frame or alongside the adjacent walls. The magnets form a rigid barrier with the wall thus forming another additional layer of protection.
Thermal window treatments are helpful in shutting sound too. Most window treatment designs are not able to block the view of an interior completely. Shadows or outlines of the interiors can be seen from outside. The heavy two-ply design of insulated curtains ensures complete privacy. Nothing can be seen from out, not even the shadows or outlines.
Thermal curtains are available in a wide variety of colors and designs. They are no longer functional window treatments. The front panel of the curtain can be fashioned using any type of fabric,color of fabric or texture of fabric. These curtains can be used with any type of décor be it formal or casual. They are commonly used in dens, dining rooms, etc. They can be used with ease in both offices and homes.
Types of Insulated Curtains

Insulated curtains can be made to your choice. You can choose any of the systems mentioned below and use it with the window treatment of your choice.
Balloon shades


Roman shades


Classic curtains and Side-draw shades


Hobbled shades

These can be introduced into any window treatment system that uses draperies, shutters, valances etc. The outermost layer can be custom made to suit individual requirements. On the converse you can buy readymade insulated curtains, but you will find only limited variety of curtains. Thermal curtains can be cleaned using a vacuum cleaner. They can be dry washed once in a while to preserve the new look.
Tiers curtains

Tier curtains are popular as multipurpose curtains because of their versatility. They are easy to use and cost-effective too. These are basic curtain types that are hung from the middle of the window opening to fall on to the window sill. In simple words, half-length curtains with or without top treatments are called as tiers curtains.

These curtains are also known as café curtains or privacy tiers. They cover the lower half of the window thus enhancing privacy. For small windows, these curtains can be used as full window treatment. The decorative looks of these curtains make them look good with all types of color backdrops.
Tiers curtains may have loops or pockets on the top through which a curtain rod can be passed. These curtains can be hung with or without tiebacks; and with swags or valances. At times the top tier of the curtain overlaps over the bottom tier. In another type a broad gap of uncovered window can be seen in between the two tiers, this is the typical café style curtain.

Popular fabrics used in making tiers curtains include muslin, cotton and calico. Soft variety tiers curtains are made from lace crochet or embroidered dotted Swiss cloth. Velvet and satin are used in making tiers curtains for living rooms and bedrooms.Polka dots, checks, stripes, plaids, and graphic patterns are popular in making tier curtains.
Tiers curtains are easy to sew and can be done at home itself. Readymade tier curtains are also available in a variety of sizes and fabric choices. Spring loaded curtain rods and brass rods are used to hand these curtains. These curtains can also be hung from rings. These curtains are a perfect choice for bathrooms, bedrooms and kitchens as they ensure privacy while allowing sufficient light into the room.
Top of the Page: Silk Curtains
More on Home Improvement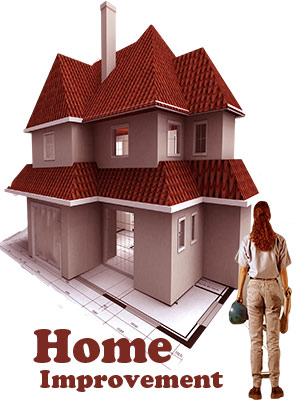 Home and Garden
- Tips and tricks to create your dream house ...
Home Improvement Tips
- Give your home a new look! ...
Wood Furnace
- Keep out the chill ...
Hardwood Floor
- Versatile and classy ...
Bamboo Flooring
- Most eco-friendly resource ...
DIY Damp Proofing
...
Home Improvement Contractor
- Get a reliable home improvement contractor ...
Handyman Services
- Fix up leaks or redo the wiring ...
House Painting Tip
- Coat of paint can do wonders for your house ...
Faux Painting
- Give your walls a stunning look ...
Exterior Wall Cladding
- Non-structural protective layer ...
Elastomeric Paint
- Tough coating for the walls ...
Waterproofing
- Leaky basements, mildew and mold ...
Home Decor
- Look up home improvement catalog for remodeling and improvement designs ...
Christmas Yard Decorations
- Get geared up for festivity ...
Sliding French Door
- Bring in the outdoors ...
Home Furnishing Idea
- Play around with fabric, color and texture in your home ...
Vinyl Siding
- An informative guide to vinyl sidings ...
Upgrade House Siding
- Vital Outdoor renovation ...
Driveway Resurfacing
- Safe Driveway ...
Closet Organizer
- Organization is in and clutter is out ...
Linen Cabinet
- Storing them well ...
Blown Glass Vase
- Exquisite decor elements ...
Contemporary Credenza
- Attractive sideboard ...
Fish Tank Aquarium
- Dazzling corals and attractive fish ...
Thanksgiving Cactus
- Colorful festive cheer ...
Home Garden Design
- Find out various garden layout options ...
Backyard Playhouse
- Special Hideout ...
Dining Room Design
- Cozy and inviting ...
Silk Floral Arrangement
- Amazing Silk Flowers lend a classic touch ...
Laundry Hamper
- Chore of laundering ...
Antique Glassware
- Clear or colored, formal or informal ...
Fireplace Mantel
- Warm and cozy ...
Indoor Fountain
- Create a soothing ambience ...
Ceiling Texture
- Work on the fifth wall ...
Recycling Facts
- Reduce, reuse, recycle ...
Cleaning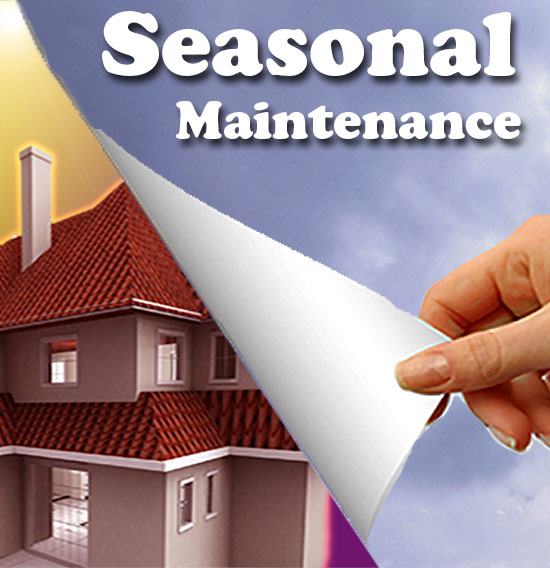 Seasonal Home Maintenance Checklist
- Spring Cleaning ...
Cleaning Bathroom Tile Grout
- Zap that dirt ...
Spring Cleaning Tips
- Ready to welcome change in season ...
Stain Removal
- Painstaking and exhaustive process of stain removal ...
Odor Eliminator
- Banish the odor ...
Kitchen Garbage Disposal
- Disposal of kitchen waste ...
How to Declutter
- Declutter and de-stress ...
Windows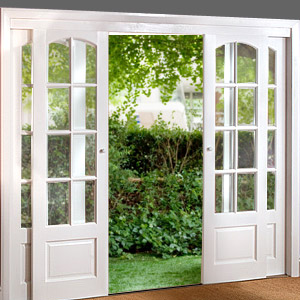 French Window
- Elegant and aesthetic ...
Casement Window
- Functional and durable ...
Bay Window
- Invite the outdoors in ...
Replace Home Window
- Choose a window with a view ...
Retractable Awning
- Attractive shade options ...
Curtain Valance
- Window dressing ...
Silk Curtains
- Revamp your windows ...
Lightings
Wrought iron chandeliers
- Light up your space ...
Hybrid Solar Lighting
- Turn Green with Sunlight ...
Motion Sensor Outdoor Lighting
- Safety and comfort ...
Lamp Shade
- Tiffany glass, mulberry silk, exquisite fabrics ...
Home Lighting Fixture
- Lend ambience and atmosphere to your home ...
Chandelier Lighting
- Light up your room ...
Foyer Lighting
- Add a touch of drama ...
Recessed Lighting Fixtures
- Unobtrusive light fixture ...
Home Security
Burglar Alarm System
- Keep the burglar at bay ...
Video Surveillance Camera
- Keep a remote eye on your home ...
Web Security Cameras
- Inexpensive security solution ...
Security cameras
- Select the ideal camera ...
CCTV Cameras
- Wired or Wireless CCTV ...
Driveway Alarm
- Enhanced security measure ...
Home Electronics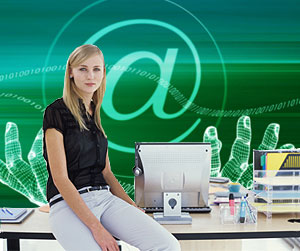 Patio Radiant Heaters
- Warm up your patio ...
Solar Water Heater Systems
- Harness the sunlight ...
Driveway Gates
- Entrance to your home ...
Vacuum Cleaner Review
- Zap the dirt ...
Dehumidifier
- Reduce humidity and heating costs ...
Clothes Dryer
- Clean, dry clothes ...
Integrated Dishwasher
- Saving hours of drudgery ...
RFID Technology - RFID Application
- Smart tags are the smartest things ? ...
Lower Energy Bills
- How to use energy efficient appliances and designs to lower fuel bills ...
Reduce Carbon Footprint
- Live green ...
Electronic Pest Control
- potential health hazard of pest control ...
Home Appliance Maintenance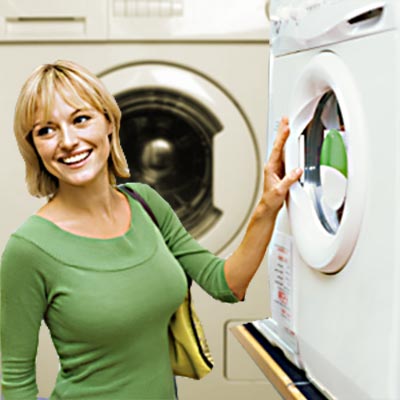 Washing Machine Maintenance
- Hands on Tips on Washing machine ...
Ionizer Air Purifier
- Eliminates tiny allergens ...
Vacuum Cleaner Maintenance
- Easy maintenance of Washing machines ...
Appliance Maintenance - Refrigerator
- Cool Tips on Refrigerators ...
Dishwasher Maintenance
- How-to maintain Dishwashers ...
Do it yourself Home Improvement
- Roll up your sleeves and tackle a DIY home job ...
Kitchen Appliances
Budget Kitchen Upgrade
- Low cost upgrade ...
Food Steamer
- Healthy, quick and effective ...
Waffle Iron
- Ideal for breakfast time ...
Garment Steamer
- Eliminate the ironing board ...
Crepe Maker
- Thin light pancakes ...
Kitchen Blender
- Save on time and effort ...
Meat Grinder
- Lean and healthy sausages ...
Juicer
- Improve health and lifestyle patterns ...
Gas Grill
- Smoky flavor, delectable aroma ...
Barbecue Smoker
- Smoked ribs or pulled pork ...
Kitchen Improvement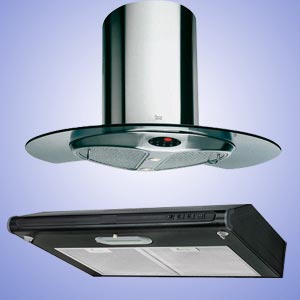 Types of Cutlery
- Perfect table setting ....
New Kitchen Countertops
- How to choose the right kitchen sink and countertop? ...
Kitchen Cabinet
- An informative guide to kitchen cabinetry ...
Kitchen Chimney Hoods
- Keep the smoke out ...
Kitchen Pantry
- Organize your kitchen ...
Kitchen Knife
- Chopping, slicing, carving ...
Metal Bread Box
- Elegant and functional ...
Kitchen Canister
- Efficient storage ...
Kitchen Remodeling Idea
- Kitchen remodeling to improve efficiency and aesthetics ...
Kitchen Furniture
- Functional and trendy ...
Kitchen Faucet
- Luxury and convenience ...
Kitchen Lighting Idea
- Combine functionality and style ...
Custom Kitchen Island
- Add to countertop space ...
Ceramic Kitchen Sink
- Ease kitchen chores ...
Kitchen Backsplash Tile
- Glassy and Glittery Kitchen Tiles ...
Crockery
- Elegance, charm, sophistication and style ...
Barbecue Grilling Tip
- Tantalizing aroma ...
Stainless Steel Tableware
- Enhance your table setting ...
Bath
Bathroom Sink Vanity
- Elegant yet practical ...
Shower Enclosures Kits
- Upgrade your bathroom ...
Shower Massage Panel
- Invigorating showering experience ...
Bath Safety for Seniors
- Prevent falls and scalds ...
Inground Swimming Pool
- Float your fatigue away ...
Swimming Pool Maintenance
- Clean and chemically balanced water ...
Replacing Bathroom Fixtures
- Tips on replacing bathroom fixtures ...
Remodel Bathroom
- Not just a cosmetic change ...
Bath Tub Restoration
- Restore your old bath tub at a fraction of the cost of replacement ...
Jacuzzi Tub
- Soak your tensions away ...
Bedding
Organic Mattress
- Provides restorative sleep ...
Memory Foam Mattress
- Sweet dreams are made of these ...
Water Bed Mattress
- Bid adieu to sleepless nights ...
Childrens Bunk Beds
- Cozy yet functional ...
Adjustable Bed
- Ultimate in comfort and luxury ...
Neck Pillow
- Wake up rested and rejuvenated ...
Luxury Bed linen
- Sink into comfort and luxury ...
Furnitures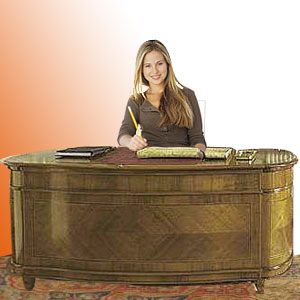 Writing Desk
- Versatile and useful ...
Bedroom Furniture
- Beds, wardrobes and more ...
Furniture Restoration
- Revive lost sheen and charm ...
Bar Stool
- Casual seating option ...
Antique Furniture
- Rich patina of age ...
Bedside Table Design
- Handy repository ...
Picnic Table
- Ideal for the fun times ...
Storage Ottoman
- Versatile furniture ...
Kitchen Buffet Furniture
- Versatile and functional ...
Contemporary Furniture Guide
- Sleek lines, modern styling ...
Rustic Furniture
- Simple natural look ...
Space Saving Furniture
- Multi-functional furniture ...
Wood Furniture Care
- Tips and tricks ...
Top of the Page: Silk Curtains