Wallpaper murals bring life to your room. With a blend of elements, they help you create your own world in your home, be it the living room, bedroom, kids room or home gym. Wall murals transform a plain, drab wall into a warm and inviting space that reflects your personality and lifestyle.
In addition they add a contemporary touch to your home. Bring home a sunny beach to your home office or get a kiddy toy town for the little one's bedroom. Hang up a baseball wallpaper mural for the in-house fan!
Wallpaper Mural Themes

Wallpaper murals come in different styles and themes. Some are astonishingly complex while others are small, simple and intimate. Select a wallpaper mural theme after sizing your wall so that it can be positioned properly. Where you are going to put up your wallpaper mural usually influences the subject matter, scale, color and design. Design or buy a mural that would match your home and the location of the mural.

For instance if you have a formal, traditional home then don't go in for a contemporary or abstract mural. Go in for landscapes or floral themes. You can use abstract wallpaper murals such as brick wall or vines to provide an architectural effect. Similarly for your children's room, select a wallpaper mural that matches their taste and interests. Search widely for your subject of interest like sports, animals, space, nautical and nature.

Sport buffs can find a variety of sports wall murals matching their taste and desire. These murals can be great for game rooms, bars and recreation rooms. You can even décor your ceiling with wallpaper murals. Adopt themes like space to bring in the sky effect. Try such a wallpaper ceiling mural for kids - they will love to watch the stars as they go to bed. Wallpaper ceiling murals come in exciting options, ranging from exploration maps and underwater themes to green meadows and baseball memories. Some wallpaper mural themes:
Birds


Abstracts


Butterflies


Lilies


Asian


Botanical


Celestial


Brushstrokes


Shells


Waves


Fruits


Funky


Rustic


Geometric


Ivy


Orchids


Historic

You can even select the wallpaper texture you prefer - drywall, grasscloth, straw, fiber and raised texture. Wall mural kits have made it even easier to create a beautiful wall mural. These kits contain stencils for room accents, like butterflies, bugs, flowers, or stars. These kits provide an easy introduction into creating wall murals because they are small and don't require much planning.

You can pick up just wallpaper ceiling kits for borders. Children's wall mural kits are particular popular. You can find stencils with construction equipment, cowboys, castles, dance, garden, and animal themes, for instance. Large wall mural kits cost around $30.
Installing Wallpaper Murals

Wallpaper murals come in several sizes and many designs. Wallpaper murals are quick and easy to install and they add an instant ambience to your room. Installing a wallpaper mural is as easy as hanging wallpaper. Choose the surface of the wall where you want to hang your mural.

Prepare the surface by ensuring that it is free from holes and other defects. Try and avoid walls that have light switches or sockets. Remove any dirt, grime or grease. Then unroll the wall mural and determine the exact line where you want to hang you mural. Apply a coat of glue to the back of the mural piece and make sure to spread them evenly.

Finally now, stick them on the marked areas of the wall that you made. Gently brush or wipe out the air pockets that are in the piece. Wipe off excess glue on the wallpaper mural with a soft rag. Let the picture dry thoroughly. If needed, re-apply glue and press down any loose ends again
Top of the Page: Wallpaper Mural
More on Home Improvement Tips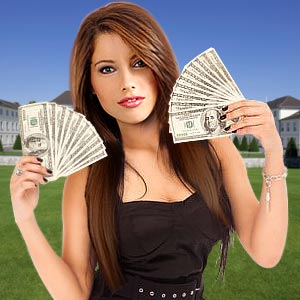 Home and Garden
- Tips and tricks to create your dream house ...
Wallpaper Mural
- Transform a plain, drab wall ...
Venetian Blinds
- Window dressing ...
Wrought Iron Furniture
- Place wrought iron candleholders in the living room ...
Coffee Table
- Essential part of living room comfort ...
Table Linen
- Formal and elegant or informal and fun ...
Beveled Mirror
- Create light in a myriad hues ...
Platform Beds
- Contemporary bed design ...
Rug Carpet
- Luxury, fashion and comfort ...
Home Furnishing Idea
- Play around with fabric, color and texture in your home ...
Home Improvement Tips
- Give your home a new look! ...
Drape Fabric
- Cool and airy or heavy and rich ...
Shower Curtain
- Shower in style ...
Window Curtain
- Drapes at the window ...
Kitchen Curtain
- Add charm and enhance kitchen ambience ...
Discount Home Furnishing Tips
- Furnish your home on a budget ...
Kitchen Remodeling Idea
- Kitchen remodeling to improve efficiency and aesthetics ...
Upholstery Fabric
- Solids or plains, textures or florals ...
Slipcover
- Clothing for furniture ...
Home Garden Design
- Find out various garden layout options ...
Lower Energy Bills
- How to use energy efficient appliances and designs to lower fuel bills ...
Home Office Furniture
- Work at home ...
Top of the Page: Wallpaper Mural