The options for dressing up windows are myriad - blinds, curtains, drapes, venetian blinds and more! The main purpose of using Venetian blinds is to either limit or totally block sunlight from entering the room. As they serve the purpose of blocking external light, they are referred to as blinds.
If you thought venetian blinds were drab and boring, suitable only for office use - you are mistaken. Venetian blinds can now be chosen to complement your décor. Venetian blinds are relatively inexpensive and easy to install. Choose from a range of materials such as vinyl, PVC, aluminum or wooden venetian blinds.
Venetian blinds

Venetian blinds were introduced in Venice, Italy possibly some time during 1770. Credit for the discovery of venetian blinds goes to the Venetian merchants during their tour of the Far East countries. Venetian blinds have a very simple construction concept. Slats are made by keeping the material horizontal and letting them overlap. John Hampron of New Orleans holds the U.S. patent for a system of the adjustment of the angle on the slats - one that is in use even today.

Multidimensional slats can be used in a variety of styles. Being parallel to the window, these slats allow light to pass through them. They can block light from entering in when turned flat. You can turn the slats to required position by connecting the slats to a string. The string also helps to raise and fall the slats. Slats can be turned by rotating a metal or plastic piece that is attached to the upper corner of the blinds. Venetian blinds come in widths ranging from 16 mm to 50 mm. Venetian blinds shapes can be curved, flat or elliptical.
Venetian blinds features

Venetian blinds are installed on windows' interior or exterior. When installed on the window's exterior, they add to the comfort levels and reduce air-conditioning. Interior venetian blinds allow nearly 40% of the sun's heat into the room. Venetian blinds are available in a variety of materials, ranging from metal or vinyl to wood.

Venetian blinds can be tightly engaged and stacked thereby allowing light to fully enter the room. They can also be completely closed thereby letting no light into the room. They can be adjusted to various angles thereby letting in as much light as required. Venetian blinds can be operated with just a string or cord that binds the slats. If you choose venetian blinds with larger slats, there is greater viewing area between slats.

You can select motor or automatic controls over the venetian blind slats. You can choose to close slats at the bottom and open slats at the top based on your light requirements in the room. If you opt for sophisticated sensor controls, the venetian blinds slats will be adjusted to a good combination of natural light and reduced heat based on the direction of sunshine. This makes the operating procedure very easy and simple.
Venetian blinds cleaning

Venetian blinds are easy to clean and last a lifetime. Regular wiping of venetian blinds slats with a damp rug should keep them clean and dust free. For an occasional in-depth cleaning, you can take each slat out of its hook and clean it with an all-purpose cleaner. You can use a hose pipe and clean the venetian blinds and leave them to dry or wipe them clean. Little wonder that they are so popular in households and offices alike!
Venetian blinds choices

Venetian blinds are available in the market for a different price range based on the type of blind. The general prevailing price for vinyl venetian blinds is $19 - $89.99. While aluminum venetian blinds come cheaper at around $20, the wooden venetian blinds can cost anywhere from $20 - $160.

Vinyl or PVC venetian blinds come in an exciting array of savvy colors and offer the consumers a wide palette to choose from. Aluminum blinds have come a long way from the dull and plain ones of yesteryears. Today you can pick them up in matte, gloss or perforated finish. They can withstand high temperature and humidity and are reasonably priced.
Wooden venetian blinds

The timeless elegance and simplicity of wood when incorporated with blinds adds warmth and durability to your home décor. Wooden venetian blinds come in an exciting range of styles. You can go in for a natural look with a stained finish of your choice. From cedar and ash to oak and mahogany, the options are plenty.

Such wooden venetian blinds come with simple clear lacquer and polish to lend chic style to your interiors. You can also select wooden venetian blinds in textures. Typically, wooden venetian blinds are made from ramin and basswood. Ramin can be traced to Indochina and is a popular choice as it is a combination of hard woods. Wooden venetian blinds retain warmth within the room during winter and keep the heat away during summer.

These venetian blinds are lightweight. Wooden blinds can be crafted to operation as per the customer's requirement of light into the room. Mini blinds come in several slat widths - 1/2 inch, 1 inch, 2 inches. Such blinds come in a dazzling array of colors and are ideal for kid rooms, bathrooms and kitchens.
Top of the Page: Venetian Blinds
More on Home Improvement Tips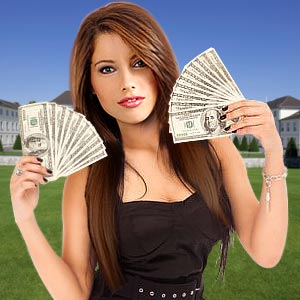 Home and Garden
- Tips and tricks to create your dream house ...
Wallpaper Mural
- Transform a plain, drab wall ...
Venetian Blinds
- Window dressing ...
Wrought Iron Furniture
- Place wrought iron candleholders in the living room ...
Coffee Table
- Essential part of living room comfort ...
Table Linen
- Formal and elegant or informal and fun ...
Beveled Mirror
- Create light in a myriad hues ...
Platform Beds
- Contemporary bed design ...
Rug Carpet
- Luxury, fashion and comfort ...
Home Furnishing Idea
- Play around with fabric, color and texture in your home ...
Home Improvement Tips
- Give your home a new look! ...
Drape Fabric
- Cool and airy or heavy and rich ...
Shower Curtain
- Shower in style ...
Window Curtain
- Drapes at the window ...
Kitchen Curtain
- Add charm and enhance kitchen ambience ...
Discount Home Furnishing Tips
- Furnish your home on a budget ...
Kitchen Remodeling Idea
- Kitchen remodeling to improve efficiency and aesthetics ...
Upholstery Fabric
- Solids or plains, textures or florals ...
Slipcover
- Clothing for furniture ...
Home Garden Design
- Find out various garden layout options ...
Lower Energy Bills
- How to use energy efficient appliances and designs to lower fuel bills ...
Home Office Furniture
- Work at home ...
Top of the Page: Venetian Blinds