Many women suffer from a condition of menorrhagia - excessive loss of blood during menstruation. It is estimated that nearly 2 million women experience heavy bleeding each year. It is essential to consult a physician to rule out uterine fibroids or cancer. Read more on menorrhagia and its possible causes. Find out about menorrhagia treatment procedures.
Menorrhagia

Menstrual cycles are not same for all women. Some experience regular cycles while irregularity is the order for others. Some women experience painful menstrual periods. Most women would have noticed heavier menstrual bleeding at some point in time. But if you notice extremely heavy menstrual discharge, consult your physician to investigate the cause. Severe menorrhagia can interfere with your lifestyle and cause tiredness and fatigue. If left untreated, menorrhagia can lead to anemia.
Nearly 30% of pre-menopausal women experience menorrhagia. This type of menorrhagia is a response to erratic hormonal activity.

In some cases, women have a family history of bleeding disorders.

Often a hormonal imbalance is cited as a cause for heavy bleeding during menstruation. The endometrium may develop in excess due to hormonal imbalance and lead to heavy menstrual bleeding. Uterine polyps can lead to cases of menorrhagia. Polyps occur due to excessive hormone production or consumption.

Uterine fibroids or tumors can trigger off heavier than normal menstrual bleeding or prolonged menstrual bleeding.

Some medical conditions such as Pelvic Inflammatory disease (PID), thyroid problems and liver or kidney disease can increase the chances of excessive bleeding.

Women who use IUD for birth control are likely to face excessive menstrual bleeding.

In rare cases, menorrhagia is caused due to deficiency of vitamin K.

Cancers of the female reproductive organs such as cervix cancer, ovarian cancer and uterine cancer cause excessive bleeding.
The diagnostic procedures used to understand the underlying causes of menorrhagia are:
Endometrial sampling

Vaginal ultrasound aids in clinical diagnosis.

Hysteroscopy involves a visual examination of the cervical canal and uterus

Dilation and Curettage reducing bleeding for just a few cycles before excessive menstrual bleeding returns.

Blood tests

Pap tests are used to detect changes in cervical cells and conditions of inflammation and infection.
Menorrhagia treatment

Treatment for menorrhagia is decided on the extent of the condition as well as the underlying cause. Often birth control pills are prescribed to treat menorrhagia. Conditions such as tumors and thyroid malfunction need to be treated, either with medication or sometimes surgery. Underactive thyroid causes weight gain, dry skin and lethargy as well as heavy periods.

Women with menorrhagia are advised iron supplements to avoid iron deficiency. Vitamin C and flavonoids protect the woman from blood loss. Often hysterectomy or removal of the uterus is resorted to in cases of prolonged heavy menstrual bleeding.
---
Top of the Page: Menorrhagia
Tags:
#Menorrhagia
#Menorrhagia treatment
Gynaecological Disorders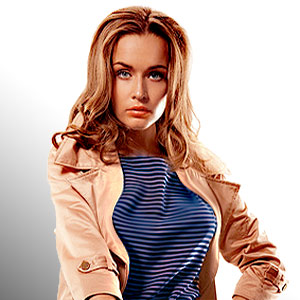 Enlarged Uterus
Bacterial Vaginosis
Yeast Infection
Irregular Menstrual Cycle
PMS - Menstruation
Dysmenorrhea
Hypomenorrhea
Mid Cycle Bleeding
Pelvic Organ Prolapse
Vaginal Atrophy
Cervix Cancer
Abnormal Pap Smear
Polycystic Ovarian Syndrome
Ovulation Pain
Uterine Prolapse
Fibroid Tumor
Menorrhagia
Endometriosis Symptom
Galactorrhea
Hysterectomy
Blocked Fallopian Tubes
Menopause and Weight Gain
Premature Menopause
Surgical Menopause
Other health topics in TargetWoman Women Health section:
General Women Health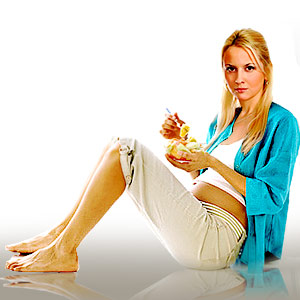 Women Health Tips
- Women Health - key to understanding your health ...
Cardiac Care
Women's Heart Attack Symptoms
- Identify heart problems...
Skin Diseases
Stress Hives
- Red itchy spots ...
Women Disorders
Endocrine Disorder
- Play a key role in overall wellbeing ...
Women's Reproductive Health
Testosterone Cream for Women
- Hormone replacement option ...
Pregnancy
Pregnancy
- Regulate your lifestyle to accommodate the needs of pregnancy ...
Head and Face
Sinus Infection
- Nearly 1 of every 7 Americans suffer from ....
Women and Bone Care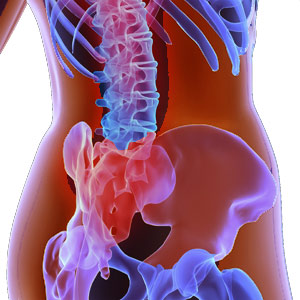 Slipped Disc
- Prevent injury, reduce pain ...
Menstrual Disorders
Enlarged Uterus
- Uterus larger than normal size ...
Female Urinary Problems
Bladder Problems in Women
- Treatable and curable ...
Gastrointestinal Disorders
Causes of Stomach Ulcers
- Burning feeling in the gut ...
Respiratory Disorders
Lung function Test
- How well do you breathe ...
Sleep Management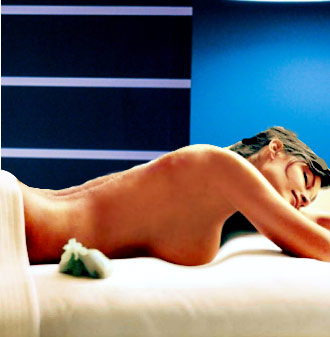 Insomnia and Weight Gain
- Sleep it off ...
Psychological Disorders in Women
Mood swings and women
- Not going crazy ...
Supplements for Women
Women's Vitamins
- Wellness needs...
Natural Remedies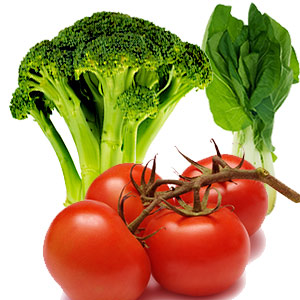 Natural Diuretic
- Flush out toxins ...
Alternative Therapy
Acupuncture Point
- Feel the pins and needles ...
Top of the Page: Menorrhagia
Popularity Index: 100,722