Chinese cooking history dates back to about 5000BC judging from the archaeological evidence of rice farming found along the Yang-tse River. For the Chinese, the philosophy of Confucius - propounded in the concept of Yin and Yang reflects in all part of their lives including food. They create a delectable variety of texture, color, taste and aroma - all complementing and balancing each other.

Chinese cuisine is acknowledged to be one of the greatest in the world. Traditionally the Chinese spend extra ordinary amount of time - buying, selecting and preparing than in cooking. A study indicates that one of the reasons for the lower incidence of coronary disease amongst the Chinese population can be attributed to their cuisine. A healthy level of antioxidants in your diet translates to a decreased risk of heart disease.
Chinese Sauce

The yummy Chinese sauces are world renowned for their spicy taste and are widely used in the preparation of fried rice, noodles and others.
Chinese Dipping Sauce
Chinese dipping sauces are a must with popular appetizers like spring rolls and pot stickers. These dipping sauces when flavored also liven up a main dish. Below are a few popular Chinese dip sauces. It is advisable not to add the dips directly to the food but to serve in a small bowl.
Chili Oil

Made from chili peppers, it only takes a few drops of hot chili oil to add spice to noodles or simple stir-fry dishes. When preparing at home, we can increase or reduce the level of pungency by using hotter or milder chili peppers. Either way, use chili oil sparingly at first.

Lao gan ma - (Old Godmother in Chinese) The acclaimed Chinese Chilli Sauce adds fire and spark to any food that it laces.
Sweet and Sour Sauce

A Chinese favorite for centuries, sweet and sour sauce gets its unique flavor by wedding vinegar with sugar. Ketchup, tomato sauce, or Worcestershire sauces are frequently added for color. Another version uses pineapple. Sweet and Sour sauce can be served with:
Fried Appetizers


Meat, particularly Chicken and Pork, and Fish


Batter-coated Fried Food


Fried Tofu

Hot Mustard

A classic dip for egg rolls and spring rolls, hot mustard's potent flavor goes well with most deep-fried appetizers. And just like less fiery mustard brands, it accompanies nicely with ketchup.
Soy Sauce-based Dipping Sauces

This dipping is made of Soy Sauce, Vinegar, and Chili Oil. Restaurants will often serve them in individual bowls, allowing diners to mix the three condiments together according to their own tastes.
Garlic Sauce

This sauce is prepared by mixing shredded garlic and Oyster sauce. It is used to add the taste and essence of garlic in the spicy Chinese cuisine.
Recipe for Oyster Sauce

Oyster sauce is widely used in many Chinese stir-fry dishes. Refrigerated, this sauce will keep for several months)
Ingredients for Chinese oyster sauce

2 cups of fresh oyster meat.
3 cups of water
1 cup of bottled clam juice
1 teaspoon of salt
1 clove garlic
1 green onion, white portion only
1 slice of fresh ginger, 1/8-inch thick
1/4 cup of Soya sauce
1 teaspoon granulated sugar
2 teaspoons corn flour
3 tablespoons water

Prepare meat and vegetables: Wash and drain the oyster meat, and peel and crush the ginger.


In a saucepan, bring the oyster meat, water, clam juice, salt, garlic, green onion and ginger to a boil on medium-high heat. Adjust the heat, cover, and simmer for 30 minutes.


Mix together the soy sauce, sugar, cornstarch, and 3 tablespoons of water.


After 30 minutes, remove the lid from the saucepan and gradually add the cornstarch/sugar/soy mixture, stirring as you do so. Simmer for about another 10 minutes, stirring periodically.


Set a strainer (sieve) over a large bowl and pour the oyster mixture through it, keeping the liquid and getting rid of the solids (this includes the cooked oysters).


Refrigerate in a tightly sealed jar

Top of the Page: Chinese Sauce
More on Regional Cuisines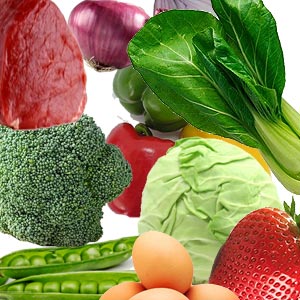 Foodie in You
- Informative pages on regional cuisines and gourmet meals ...
Chicken Breast Recipes
- Add variety to mealtimes ...
Easy Salad recipes
- Flavorful, colorful and nutritious ...
Chicken Salad Recipe
- Finds favor with all ...
Asian Food Recipes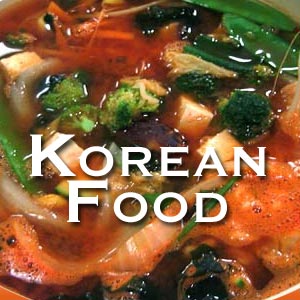 Filipino Cuisine
- Salty and tangy ...
Japanese Food Recipe
- Pungent sauces, delicate flavors ...
Chinese Food Recipe
- Different Chinese cooking styles, mouthwatering recipes and more ...
Chinese Sauce
- What are the tantalizing sauces that impart the unique flavor to Chinese food? ...
Beijing Duck
- Lacquered duck dipped in rich sauce ...
Dim Sum
- Bite-sized morsels ...
Malaysian Food
- Wafting aroma of Meat Satay on a bed of rice ...
Thai Food Recipe
- Pad Thai noodles, Tom Yam Gung..... Find out more on Thai cuisine ...
Teriyaki Sauce
- Fiery and pungent ...
American Food Recipes
Cajun Food Recipe
- Jambalaya, gumbo and more ...
Mexican Food Recipe
- Read up on spicy salsa and mexican herbs ...
European Food Recipes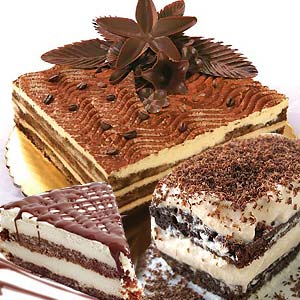 Tiramisu Cake
- Heavenly Italian dessert ...
German Food
- Sausages and smoked ham ...
French Cuisine
- Haute cuisine or cuisine nouvelle ...
Quiche Recipe
- Tasty anytime eats ...
Mediterranean Recipe
- Fresh, flavorful and healthy ...
Frittata Recipe
- Hearty open omelet ...
Greek Food
- Delicious Bakhlava, appetising Moussaka... there's more to Greek cuisine ...
Type of Pasta
- Pasta is an affordable and nutritious base ...
Pasta Salad Recipe
- Recipes for pasta salads, antipasto and Primavera Pasta ...
Tartar Sauce
- Rich and thick ...
Marinara Sauce
- Simmer and sauté ...
Jamaican Food
-Plenty of unprocessed and natural ingredients ...
Moroccan Food
- Rich intense tastes ...
Top of the Page: Chinese Sauce