Beauty lies in the eyes of the beholder ... So goes the popular adage! For centuries, women have used various natural beauty aids to improve the condition of their hair and skin and enhance their natural allure. Well, we don't go the Cleopatra way these days and soak ourselves in tubs of milk but nevertheless; we have the option of wide range of beauty products to suit every woman. Beauty salons provide beauty services that help a woman put her best foot forward. Pamper your nails, hair and skin with relaxing treatments that make you look younger, feel better!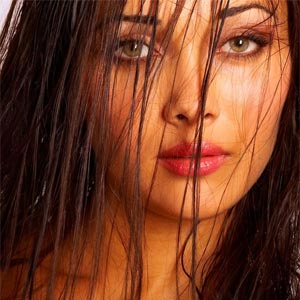 Our beauty tips and tricks have been carefully assimilated to help every woman bring out the best in her. Lustrous locks are not that elusive - they can be yours. Our hair section will guide you towards understanding and tackling hair loss and combating various hair woes. Use our hairstyle finder to search for the right hairstyle for yourself, be it a long hairstyle, chic bob, layered hairstyle or shoulder length hairstyle. Understand the causes for various hair-related problems; from dandruff and rough hair to Scalp Psoriasis and detangling knots. We have taken a close look at many hair care products and analyzed their relative merits.
Younger looking skin

Every woman has her own innate beauty. Looking good is a lot about feeling good. Feeling positive about yourself will go a long way in enhancing your appearance. The trick lies in bringing out the best in You! And here is where we can help - We bring you a range of articles designed to equip you with informative tips. Consider a salon spa session to make your skin look younger, softer and more appealing. After all, healthy and younger looking skin hardly needs much makeup. Would you prefer a French manicure or nail art? What is the best way to remove facial hair in women? Is artificial tanning healthy? All the questions you wanted answers to!
Do you know how to identify and treat cellulite? After all younger looking skin is not only about taking care of facial skin. Body art or tattoos are all a matter of personal preference. Colored contact lenses can change your eye color from a boring blue to a dreamy hazel or even a fiery brown. When you are considering a makeover, small changes can go a long way. Looking younger is investing in yourself - the right skin care routine, healthy habits, right cosmetics and above all - the right attitude!
Top of the Page: How to look younger
Tags:
#how to look younger
#younger looking skin
#natural beauty tip
#beauty products
#articles on beauty
#natural beauty guide