In today's world, we are handicapped without the conveniences of technology. We are connected to our loved ones, colleagues and the world at large, thanks to the Internet and our personal laptops. These light indispensable instruments are such a vital part of our lives these days, and most of us do not realize the importance of our laptops till we are denied of them. Rest assured, the mere thought this can put sheer panic into many. So, imagine the actual loss or theft or irrecoverable damage to your laptop! Ever considered laptop insurance? Read on to learn more about it.
Why insure your laptop?

If you do lose your laptop, accidentally damage it or find that it has been stolen, you have lost a personal instrument that these days is an essential gadget. Laptops have found themselves to be tools of the trade as well as instruments of personal use, and testament to this is that in 2009 it is estimated that more than 150 million laptops were sold.
Laptops are not cheap, and their greatest advantage is that they are mobile, but this is also their greatest disadvantage. As more people buy laptops, laptop thefts are on the rise too! Today, a variety of technology is available so that you can track your laptop down if it is stolen (like LoJack for laptops) or to repair it if it is damaged.
But just in case, it cannot be recovered the best way you can safeguard your investment is by insuring your laptops against theft, loss, damage or even malfunction. Insuring your laptop against all contingencies will ensure that your instrument is replaced at the earliest.
If you are a student, you know the importance of your laptop more than anyone else. A student uses his or her laptop everyday for a variety of purposes and insuring your laptop as you attend college is more than a smart move, it is essential.
Best insurance policy for your laptop

There are a variety of insurance policies available for your laptop depending upon your needs and the kind of usage you have. You could get some basic insurance that covers your laptop for theft or accidental damage. More specific, you can insure your laptop against theft from your home or car or for damage caused by liquids or even a malicious attack. If you are someone who travels a lot, global coverage would be advisable, as this will insure your laptop against loss or damage anywhere in the world. You could also choose laptop insurance based on whether your needs are for an individual computer for your home or your business.
Keep in mind, that insurance does not cover regular wear and tear that might occur to a computer. Also, reading the fine print will ensure that you are aware of the terms and condition of the insurance policy you choose. Some of the common cover areas in most laptop insurance policies:
Spills


Drop resulting in internal damage or screen cracks


LCD burnout


RAM failure or error


Hard disk crash

How much does laptop insurance cost?

Like your home or your car, the cost of insuring your laptop depends upon the cost of the laptop and the kind of coverage you choose. Factoring in a reasonable deduction, should give you an idea how much your yearly premiums will cost and in most cases, a yearly premium rarely exceeds $75, that's just a few dollars every month.
While the instrument itself can be replaced and loss can be minimized, data stored of the laptop is often irreplaceable. So, do ensure you regularly back up all your vital data, photographs and everything else that you would hate to lose.
Top of the Page: Laptop Insurance
More on Insurance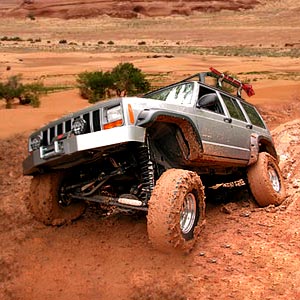 Affordable Health Insurance
- Increasing healthcare costs ...
Medical Malpractice
- Act of medical negligence ...
Critical Illness Cover
- Critical illness or injury ...
Decreasing Term Insurance
- Protects your mortgage ...
Short term medical insurance
- Short gap insurance options ...
Whole Life Insurance Policy
- Insuring your future ...
Dental Insurance Plan
- Keeping the smile intact ...
Household Insurance Quote
- Contents of your home ...
Homeowner Insurance
- All you need to know about insuring your home ...
Travel Insurance
Travel Insurance
- Be armed with adequate cover while ...
Travel Insurance for Pregnant Women
- Financial backup in case of trouble ...
Backpacker Travel Insurance
- Provide for adventure buffs ...
Travel Accident Insurance
- Uncertainty during travel ...
Flight Accident Insurance
- Single or multi-trip insurance ...
Aircraft Liability Insurance
- Covering the airplane ...
Holiday Travel Insurance
- Holiday sans worry ...
Snowboarding Insurance
- Covering the risk factor in the game ...
Ski Insurance
- Dangerous yet exhilarating ...
Ocean Marine Insurance
- To cover the associated risks ...
Automobile Insurance
AAA Auto Insurance
- lowdown on different facets of AAA car insurance ...
Automobile Insurance
- Protect your interests with the right kind of insurance ...
Transit Van Insurance
- Insure your transit vehicle ...
Car Insurance for Women
- Vehicle protection for women ...
Money Saver Car Insurance
- Affordable money-saver insurance ...
4X4 Car Insurance
- For off-the-road ...
General Insurance
Renters Insurance
- Insure and secure ...
Occupational Accident Insurance
- Prepare for unforeseen happenings and its consequences ...
Liability Insurance Rate
- Protect against possible lawsuits and claims ...
Makeup Artist Insurance
- Protecting your professional interests ...
Online Insurance Quote Guide
- Understand Insurance and how it can benefit you ...
Disability Insurance Quote
- Secure your financial future ...
Identity Theft Insurance
- Fast growing insurance product ...
Pet Insurance Comparison
- Fancy treatments, soaring vet bills ...
Laptop Insurance
- Protecting laptop against contingencies ...
Top of the Page: Laptop Insurance