Aircraft liability insurance is an important coverage for an airplane for both corporate and personal aircrafts. The coverage includes aircraft liability, airplane hull insurance and medical payments before buying a policy. It also includes the aircraft operator's and aircraft owner's legal liability, war liability and charterers' liability in association with the aircraft operations.
Aircraft liability insurance types

Liability can be divided basically into two categories:
Liability resulting from the operations the airline is set up to perform in respect of passengers, baggage, cargo and mail carried on the aircraft. These are normally the subject of a contract of carriage like a ticket or airway bill, which provides some possibility of limiting the airline's liability.


The aircraft third party liability which is damage done to property or people outside the aircraft itself.

Individual airlines arrange liability insurance for these two categories in a single liability policy. Many countries impose minimum limits as a prerequisite to obtain an operator's license. Elsewhere limits are specified for an aircraft to be allowed to land. The size of the limit is often related to the size of the concerned aircraft. A small aircraft operating in remote regions and making small air trips incurs considerably less potential exposure than an aircraft flying into and out of big/major airports.
Purview of aircraft liability insurance

Liability coverage of aircraft insurance provides for injury or damage to passengers or their belongings. There is a common misconception that aircraft liability insurance is covered by other liability insurance policies. Quite unlike auto insurance or watercraft insurance, an aviation insurance policy has a number of perquisites to be catered to for obtaining the increased limits of liability. For increased aircraft liability insurance, the requirement would be:
an instrument rating


more than 500 hours' flight time


A bump in aircraft insurance rates.

The usual liability amount rests at $1,000,000 per occurrence and $ 1,000,000 per person and this excludes increased amounts of general aviation or personal aircraft insurance.
Coverage for hull of the aircraft

One of the key components of airplane insurance is physical damage coverage as this protects the body of the aircraft such as the aircraft hull. The value encompasses engines, instruments; wings, radios, auto pilots etc carried on the plane as per the policy.
The insurance policy is based upon the aircraft's current market value. But after-market add-ons tend to increase the current value of the aircraft dramatically. It is hence imperative to ensure that the amount of the airplane insurance would be enough to cover its replacement and manage even in case of an unexpected total loss.
There is option of combination of 'property insurance' on the hull of an airplane and 'liability insurance'. You can cover all property as well for insured's acts of negligence or omission that has resulted in damage to passengers and their property.
Medical payments coverage under aircraft insurance

Aircraft insurance rates for medical payments in the airplane insurance policy vary according to the number of passenger seats on the airplane. The medical payment amount per person can usually be increased up to $ 10,000. Coverage for medical payments is offered as part of the aviation insurance policy. This provides coverage for emergency expenses including co-payments and deductibles. Medical payments cover anyone in the plane, including the pilots, regardless if they are the named insured.
Discounts available in aircraft insurance

A variety of airplane insurance discounts are offered for general aviation companies. A good flying record entails 5-10% discount at policy renewal. Instrument rated pilots are likely to get insurance discounts. Advanced FAA-sponsored training, completing safety courses and increased hours in the air can get them additional insurance.
Question of location risk in aircraft liability insurance

For the hull, if the contract is related to a specified aircraft which is registered in an EEA member state or in Switzerland, the risk is located in the country in which the aircraft is registered and the insured's domicile affects this in no way. In other cases, the risk location is determined by the country where the insured is situated.
In India the aircraft hull and liability risks are determined as local if the aircraft is registered in the territory. It is possible for a risk to have multiple locations for regulatory and fiscal purposes. Example would be a German registered aircraft ordinarily based in the Cayman Islands. The location of risk can be affected by the fact from where the aircraft operates and where the contract is concluded. For instance, special rules apply in some Caribbean islands. The risk location for contracts relating to specified aircraft is similar to those for aircraft hull.
Aircraft liability insurance rates

The rates of aircraft insurance vary according to the following factors:
Type of airplane insured


Corporate or personal aircraft


Insurance policy type


Amounts of aircraft liability insurance


Applicable airplane insurance discounts.

Generally, insurance companies base costs upon the value of aircraft. In this context, corporate aircraft insurance is lesser than personal aircraft insurance. Expensive corporate aircrafts most often possess newer technologies than personal ones and therefore there is a decrease in insurance rates.
One needs to look around at the various aircraft insurance rates available before purchasing a policy since general aviation insurance companies often charge penalties for early policy cancellation.
Aircraft liability insurance exclusions

Although all the exclusions mentioned are not standard, a broad range of exclusions to the aircraft insurance include:
Illegal use of an aircraft, using an aircraft for purposes other than those described in the policy, wear and tear, piloting the aircraft by someone not named in the policy, operating an aircraft outside the stipulated geographical boundaries, damage and destruction for an aircraft resulting from war, riots, strikes, and civil commotions, mechanical breakdown loss, structural failure loss, and conversion.
Top of the Page: Aircraft Liability Insurance
More on Insurance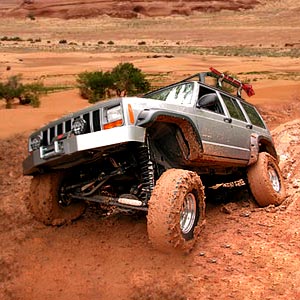 Affordable Health Insurance
- Increasing healthcare costs ...
Medical Malpractice
- Act of medical negligence ...
Critical Illness Cover
- Critical illness or injury ...
Decreasing Term Insurance
- Protects your mortgage ...
Short term medical insurance
- Short gap insurance options ...
Whole Life Insurance Policy
- Insuring your future ...
Dental Insurance Plan
- Keeping the smile intact ...
Household Insurance Quote
- Contents of your home ...
Homeowner Insurance
- All you need to know about insuring your home ...
Travel Insurance
Travel Insurance
- Be armed with adequate cover while ...
Travel Insurance for Pregnant Women
- Financial backup in case of trouble ...
Backpacker Travel Insurance
- Provide for adventure buffs ...
Travel Accident Insurance
- Uncertainty during travel ...
Flight Accident Insurance
- Single or multi-trip insurance ...
Aircraft Liability Insurance
- Covering the airplane ...
Holiday Travel Insurance
- Holiday sans worry ...
Snowboarding Insurance
- Covering the risk factor in the game ...
Ski Insurance
- Dangerous yet exhilarating ...
Ocean Marine Insurance
- To cover the associated risks ...
Automobile Insurance
AAA Auto Insurance
- lowdown on different facets of AAA car insurance ...
Automobile Insurance
- Protect your interests with the right kind of insurance ...
Transit Van Insurance
- Insure your transit vehicle ...
Car Insurance for Women
- Vehicle protection for women ...
Money Saver Car Insurance
- Affordable money-saver insurance ...
4X4 Car Insurance
- For off-the-road ...
General Insurance
Renters Insurance
- Insure and secure ...
Occupational Accident Insurance
- Prepare for unforeseen happenings and its consequences ...
Liability Insurance Rate
- Protect against possible lawsuits and claims ...
Makeup Artist Insurance
- Protecting your professional interests ...
Online Insurance Quote Guide
- Understand Insurance and how it can benefit you ...
Disability Insurance Quote
- Secure your financial future ...
Identity Theft Insurance
- Fast growing insurance product ...
Pet Insurance Comparison
- Fancy treatments, soaring vet bills ...
Laptop Insurance
- Protecting laptop against contingencies ...
Top of the Page: Aircraft Liability Insurance