Women get better and cheaper car insurance covers than men. This is because, most surveys indicate that claims made by women on their vehicles cost lower than the ones made by men of the same age. Hence, females are considered safer drivers than men and are offered competitive premiums with good range of benefits.
If you are a female driver, then car insurance for women is must for you. It helps you in most cases including accidents and thefts. Insurance also makes you a responsible driver and safeguard you from other motorists who are rash on the road.
Coverage across the states


Though the coverage of car insurance for women appears similar across states, the premium paid for insurance varies greatly from state to state. The studies of the Insurance Information Institute and the National Association of Insurance Commissioners reveal that all states across the US have liability insurance. However, only few states have comprehensive or collision coverage. The minimum requirement for car insurance by law varies from state to state.
Certain states like Colorado, Massachusetts, Michigan, Kentucky, Kansas, Delaware, Florida, Hawaii, Maryland, New Jersey, New York, Oregon, Utah, North Dakota have default personal injury protection coverage in the car insurance for women.
The personal injury protection is optional in other states. It is ideal to opt for personal injury protection coverage if you do not have a health insurance. Personal injury protection coverage comes handy in case of expensive medical expenses.
For instance, the minimum requirement of car insurance for women in the North Dakota and Oregon includes bodily injury liability, property damage liability, uninsured/underinsured motorist bodily injury, and personal injury protection. While in Texas and Washington, the minimum requirement includes just bodily injury liability and Property liability.
Checklist for your coverage


Women's car insurance coverage is comprehensive. Car insurance coverage for women provides coverage to all possible aspects related to a car including accidents. Check with your provider on all the following offerings on purchase of your car insurance.
Liability: It is a common coverage found in most of the policies. The coverage provides medical expenses for the person hurt/hit in the accident. However, injuries to your own vehicle are not covered in this case. Moreover, each state has its own liability requirements. Check with your provider on the same.
Property damage: Check whether the provider has coverage for the property you have damaged. Property damage generally has a limit of $100,000. However, you can increase it if required.
Comprehensive: This covers for the damages experienced by your car.It includes theft, storm damage, vandalism, and fire. Check whether your provider has this coverage since it is required in most cases of auto loan.
Collision: Check for collision coverage that pays for the damages to your vehicle during the accident caused by you. Generally, the cash value of the vehicle is paid in this case if there is an absolute damage.
Uninsured / Underinsured motorist: This comes handy in cases where you have accidents that did not happen due to your fault. It helps in cases where the other driver is either not insured or does not have a sufficient coverage.
Optional Coverage: Other options you could choose to include in your women's car insurance include rental car coverage and emergency road service.
Top of the Page: Car Insurance for Women
More on Insurance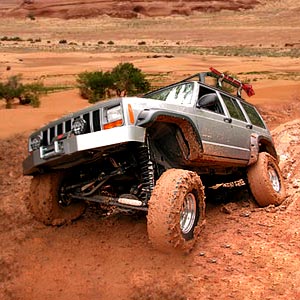 Affordable Health Insurance
- Increasing healthcare costs ...
Medical Malpractice
- Act of medical negligence ...
Critical Illness Cover
- Critical illness or injury ...
Decreasing Term Insurance
- Protects your mortgage ...
Short term medical insurance
- Short gap insurance options ...
Whole Life Insurance Policy
- Insuring your future ...
Dental Insurance Plan
- Keeping the smile intact ...
Household Insurance Quote
- Contents of your home ...
Homeowner Insurance
- All you need to know about insuring your home ...
Travel Insurance
Travel Insurance
- Be armed with adequate cover while ...
Travel Insurance for Pregnant Women
- Financial backup in case of trouble ...
Backpacker Travel Insurance
- Provide for adventure buffs ...
Travel Accident Insurance
- Uncertainty during travel ...
Flight Accident Insurance
- Single or multi-trip insurance ...
Aircraft Liability Insurance
- Covering the airplane ...
Holiday Travel Insurance
- Holiday sans worry ...
Snowboarding Insurance
- Covering the risk factor in the game ...
Ski Insurance
- Dangerous yet exhilarating ...
Ocean Marine Insurance
- To cover the associated risks ...
Automobile Insurance
AAA Auto Insurance
- lowdown on different facets of AAA car insurance ...
Automobile Insurance
- Protect your interests with the right kind of insurance ...
Transit Van Insurance
- Insure your transit vehicle ...
Car Insurance for Women
- Vehicle protection for women ...
Money Saver Car Insurance
- Affordable money-saver insurance ...
4X4 Car Insurance
- For off-the-road ...
General Insurance
Renters Insurance
- Insure and secure ...
Occupational Accident Insurance
- Prepare for unforeseen happenings and its consequences ...
Liability Insurance Rate
- Protect against possible lawsuits and claims ...
Makeup Artist Insurance
- Protecting your professional interests ...
Online Insurance Quote Guide
- Understand Insurance and how it can benefit you ...
Disability Insurance Quote
- Secure your financial future ...
Identity Theft Insurance
- Fast growing insurance product ...
Pet Insurance Comparison
- Fancy treatments, soaring vet bills ...
Laptop Insurance
- Protecting laptop against contingencies ...
Top of the Page: Car Insurance for Women