Did you know that lawn mowing had a therapeutic effect on mowers? Do you know the optimal height of grass you can mow? Are you mowing sharply ending up scalping grass from your lawn? For answers to these questions and more, this article could guide you in enriching your gardening experience with the right lawn mower.
Establishing and maintaining a beautiful green lawn is not a tough task. You can really enjoy mowing and reap the rewards of skillful lawn care. All it needs is your passion to maintain a beautiful lush green garden, systematic mowing schedules and an effective lawn mower. Look up our tips to select an electric lawn mower.
Mowing

Your lawn needs trimming as and when it grows. Following a mowing regime can be a rewarding experience, to you and the lawn. It is possible to transform brittle, untrimmed grass into an emerald splendor. Regular mowing is the best way to secure a lush green, thicker and denser grass - a real treat for your eyes. Seasonal changes affect lawn growth. You can assess the changes and determine the frequency of mowing. For instance, during spring season, you need to mow only twice a week.
Types of Lawn Mowers

Reel lawn mower: Reel lawn mower is suitable for small lawns. It doesn't have an engine and cuts grass vertically with the help of blades that are fixed to a revolving cylinder. As you push the mower forward, the blades, which are made with tempered alloy steel come in contact with the grass and give it a clean cut. Depending on the model, the blades could be five to seven in number. It just takes a few turns of a screw or bolt to adjust the reel lawn mower according to the height of the grass.

Rotary lawn mower: Rotary lawn mowers have one blade that moves horizontally. The blade is bolted to the underside of an engine. The blade turns horizontally based on the speed of the engine. Unlike reel lawn mowers that cut grass cleanly and evenly, the rotary lawn mowers tear grass and bend the grass as it cuts. However, rotary lawn mowers are ideal on long, tall grass. It is essential to sharpen the blunt blades or replace with new sharp blades as and when required. A rotary lawn mower can be a hand-pushed mower, self-propelled mower or a riding mower. Riding lawn mower is the most popular one amongst the three ' as it guarantees both ease of use and best results.
Riding Lawn mowers

Riding lawn mowers offer wider decks that enable cutting down of wider swaths of grass. This saves on time. Adjust your riding lawn mowers to suit the length of grass that is to be cut. While riding lawn mowers are more expensive than hand-pushed or self-propelled lawn mowers, the expense is definitely worth the while for large areas.
Suitable for lawn size of one acre and above

Some models can pull a mini trailer

Costlier than hand-pushed or self-propelled

A new riding lawn mover costs upwards of $1000

Operation is similar to a tractor

Require larger storage space

Cannot be used on wet lands

They need a path clear of any obstructive objects

Reliable in-built safety features

Electric Lawn Mowers

The Environmental Protection Agency holds that gas lawn mowers account for 5% of America's air pollution. Electric lawn mowers are thus a popular choice today, for they are the ideal alternative to smog-belching gasoline mowers. With low maintenance needs and minimal noise, it is little wonder that most homeowners are opting for electric lawn mowers. Look for various options such as rechargeable batteries or even solar panels. Typically a corded electric lawn mower costs upwards of $150. Solar-powered lawn mowers come in the range of about $750. You can opt for conveniences such as one-touch raising and lowering of blade height.
Affordable running cost at about $5 per year

You need not worry about running out of gas

Less noise

Environment friendly

Demands no physical exertion

Rated as a safer lawn mower when compared to most other lawn mower styles

Corded or cordless options

Not meant for deep cutting of grass.

Choosing lawn mower

Using the right lawn mower gives a healthy cut to grass and accentuates your yard while the wrong one can kill the grass. Lawn mowers come in different sizes, functionality and price options. You can consider going in for a used electric lawn mower to save on costs. Look for good engine condition and body sans nicks. Examine the lawn mower blades to check their sharpness. To decide on the right lawn mower, consider the following:
Lawn Size

Lawn Type

Budget

Purpose of lawn mower
Density of grass: The thickness of your lawn is the deciding factor in determining the type of blade and rotation. Other features such as texture of land, flat land or slope and presence of obstacles must also be considered.

Size of Yard : Measuring the yard size helps to decide the size of lawn mower you could choose.

Time for maintenance : Check if you have the time for maintenance of lawn mower. Checking the oil and cleaning the spark plugs are essential for lawn mower maintenance. The least maintenance it demands, the easier it is to handle.

Feasibility of operation : Ensure the lawn mower makes you enjoy mowing and doesn't make mowing a tiring job.

Safety and convenience : Lawn mowers should have easy-to-access controls that are safe and convenient to operate.

Environment friendly and no noise pollution : Lawn mowers should not harm the environment or create noise that can be troublesome to you or your neighbors.

Your budget : Is it your own lawn' What do you intend to spend on the lawn' Answers to these questions and your affordability are vital pointers to the kind of lawn mower you need to buy.
Top of the Page: Electric Lawn Mower
More on Home and Garden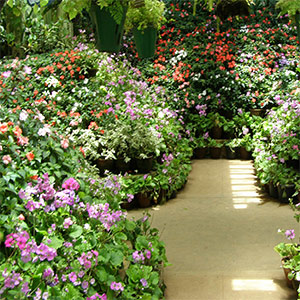 Eco Friendly Homes
- Tips and tricks to create your dream house ...
Garden Maintenance
- A therapeutic hobby ...
Organic Gardening
-Sans the use of chemicals ...
Vegetable Garden Layout
- Rewarding gardening experience ...
Xeriscaping
- Smart-scaping ...
Hydroponics Gardening
-Gardening sans soil...
Feng Shui Garden
- Stimulate positive energy ...
Ornamental Plant
- Beauty by Nature ...
Container Garden
- Bring greenery into your home ...
Growing Succulents Indoors
...
Landscape Design Idea
- Positioning of various elements in the outside space ...
Herb Garden Design
- Sprigs of thyme on your kitchen ledge ...
Window Garden
- Enliven a window ledge ...
Lawn Mowing
-Maintain an emerald carpet...
Lawn Maintenance Tips
- Lawn care tips ...
Orchid Care
- Floral arrangements, Landscaping and Corsages ...
Bonsai Tree
- Careful wiring and pruning ...
Cactus Plant
- Low maintenance garden ...
Thanksgiving Cactus
- Colorful festive cheer ...
Rock Garden
- Specialized and intensive form of gardening ...
Gardening Accessories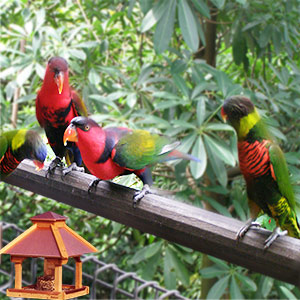 Bird Feeder
- Feathered friends ...
Leaf Blower
- Substituting rake and broom ...
Solar Bird Bath
- Delightful chatter of birds ...
Lawn Sprinkler System
- Hydrate your lawn ...
Outdoor Garden Furniture
- Appropriate for the outdoors ...
Garden Fountain
- An idyllic location to relax in your garden ...
Butterfly Garden
- Colorful beauties ...
Electric Lawn Mower
- Mowing it right ...
Garden Pond
- Soothing oasis in your garden ...
Landscaping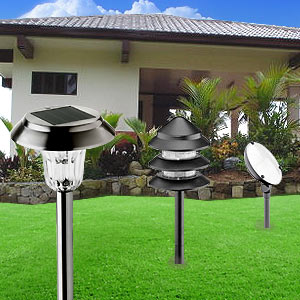 Landscaping
- Popular art and practice ...
Landscape Lighting
- More than just making light ...
Outdoor Canopy
- Outdoor protection ...
Solar Garden Lights
- Environment friendly garden lighting ...
Garage Plan
- Garages are not just for cars and unused tools ...
Home Improvement
- Give your home a new look! ...
Home Furnishing
- Play around with fabric, color and texture in your home ...
Home Improvement Catalog
- Remodeling and improvement designs ...
Feng Shui
- Baguas, chi, feng shui fountains, windchimes and more ...
Top of the Page: Electric Lawn Mower