Protein deficiency can take a toll on one's health. A protein denied body is susceptible to a plethora of health issues like fragile nails and thin hair, edema and slowing metabolism, anemia and immune suppression. Though capable of making some amino acids, human body needs essential amino acids, the building blocks of protein.

There are different amino acids, each of which is required in adequate amounts to support protein synthesis. Whey protein is isolated from Whey - a byproduct of Cheese. Whey protein is a complete protein with a high PER (Protein Efficiency Ratio) and has all essential amino acids. Use of whey protein has been traced back to the time of Hippocrates, the father of Greek Medicine.
Whey protein is most often a favorite food of body builders and sports professionals. It helps to replenish muscles after a workout and train longer and harder. Ironically, the fear of 'fat bulking up' kept millions of women away from whey protein. The truth is that whey protein will not make women bulk up. Instead with most women falling short of vitamin requirements, adding whey protein powder in soups, smoothies, juices, pastries or sprinkling over dessert or cereal can be delectable and favorable. But Whey protein can be denatured by heat in excess of 72 degree Celsius which can result in allergies - aggravating lactose intolerance. The current medical research attributes moderate reduction of risks of heart diseases, cancer and diabetes to intake of Whey protein. Some Amino acid components of Whey like Cysteine - the precursor of Glutathione is an antioxidant that fights damages of free radicals and may also play a role in reducing the risks of cancer.
Homemade whey protein

Anyone who loves experimenting with food, especially homemade ingredients would find it easy to make whey. Making own homemade whey hardly demands culinary expertise. It's very simple and requires few items. The basic item is raw milk or kefir or yogurt.
Whey with yogurt
Place a large bowl with a strainer.


Line the strainer with a tea towel.


Put 2 quarts of yogurt in the strainer.


Cover it with a plate and leave it at room temperature overnight.


The whey will drip out into the bowl.


Pour the whey from the bowl into clean glass jars.


Store in the refrigerator.

Whey with raw or cultured milk
Pour 2 quarts of milk in a glass container.


Leave it at room temperature for 2-4 days or until it curdles.


The milk would separate into curds and whey.


Take a glass bowl and place a strainer lined with a tea towel.


Pour the curds and whey.


Cover the bowl with a plate.


Leave it remain overnight.


The whey drips into the bowl. Refrigerate it in clean glass jars. (Keeps good for six months).

Nutritious whey protein

Whey protein is the protein contents in whey. The major proteins found in whey protein include beta-lactoglobulin and alpha-lactalbumin. Both are highly valuable.

Beta-lactoglobulin: It comprises 10% of the total milk protein or about 58% of the whey protein. It contains 162 amino acids. Beta-lactoglobulin provides numerous health benefits, helps in increasing the absorption of fat-soluble vitamins, and prevents the breakdown of muscle tissue.

Alpha-lactalbumin: Alpha-lactalbumin is a major protein found in human milk which makes it more nutritious than cow's milk. Whey protein is rich in alpha-lactalbumin. The various amino acids in alpha-lactalbumin have immense benefits like inducing sleep, boosting moods and lowering stress levels.

Whey protein is also one of the highly digestible sources of protein. Protein rich homemade whey can be used in household recipes. Enrich preparations with homemade whey. Here are some easy ways to use homemade whey.
Substitute whey in any preparation that requires milk powder, water or even milk. Use it in fresh breads, pastries and rolls, cornbread, pancakes, waffles, muffins, biscuits etc.


Use whey to speed up lacto fermentation process in vegetables, pickles, condiments, sauerkraut, chutneys, jams etc.


Use it along with other flours.


Boil pasta or rice.


Add to sauces and gravies as well as salad dressings.


Beat the heat with yogurt diluted with whey and a pinch of salt.


Add to cool beverages.


Add few tablespoons or more to grains and legume preparations, it speeds up digestion.


To infuse extra flavor, cook pastas, potatoes, oatmeal or rice in whey. But raw whey is richer in protein whereas whey when boiled loses its raw properties.


Replace stock or broth partially in soups and stews.


Add to fruit smoothies, fruit or vegetable juices or milkshake preparations.


In addition to water, add in making healthy lemonades with fresh homemade whey.


Use whey to make marinades. Add to favorite spices and seasonings to marinate steaks, chicken, fish or pork chops.

Whey protein uses for women
Replace shampoo with whey to cleanse hair.


After using a shampoo, use whey to rinse hair.


Whey is a good hair-conditioner too.


Whey is also a heat and humidity-resistant hair styling product.


On the skin, whey can be used as a cleanser, toner and moisturizer.


Add few teaspoons in bath tub for a whey bath.


Refresh tired eyes with tea bags filled with whey.


Replace water or milk with whey in any homemade skin care routine.

Whey protein powder

Whey protein powder is a popular nutritional supplement that provides all the benefits of homemade whey. Many decades back the efficacy of the nutrient-filled whey protein powder was thoroughly researched and established. A water-soluble milk protein, whey protein powder is easily available in health food stores and on-line shops. The powder blends easily in water and is convenient and ready for use.

Whey protein powder is easily digestible by the body; hence all the nutrients are well-absorbed and contribute to sustained energy levels. Besides the natural flavor, other flavors like strawberry, vanilla, chocolate and banana easily pleases varied palates. As it contains little lactose, carbohydrates, fats and oil, whey protein powder is ideal to consume without having to worry about calories. Whey protein improves - glycogen replenishment, nitrogen retention, anabolic and anti-catabolic mechanisms.

Be aware that there are three different forms of whey protein powder. The differentiating factor is the protein level. With the decrease in levels of protein, the amounts of fat/and lactose usually increases. On the other hand, Concentrate form contains all essential amino acids and immune-boosting protein properties which are stripped off in other forms.
Concentrate: Is the least expensive and has a protein content of 70-85% with around 5% lactose. If you are lactose intolerant, you may have problem digesting this form. Common symptoms include gas and bloating.

Isolate: Pure and concentrated form of protein, contains 90% or more protein and very little fat and lactose. This form is more expensive but most soluble, hence easily digestible.

Hydrolysates: Isolate or concentrated form of whey protein powder are put through a refining process and hydrolyzed. It's preferred for easier digestion and also for its smooth taste.

Adding too much can alter taste and texture of a recipe. The basic guideline is to add ½ to 1 scoop of whey protein powder to any milk-based beverage or food, such as milk, yogurt, pudding, custard, cottage cheese, oatmeal, milk shakes, smoothies or cocoa. For other foods with multiple servings like pastries, pancakes, waffles, muffins, cookies etc, add 2 scoops. The measure is the same for soups, scrambled eggs, patties, gravies, curries and sauces.
Whey protein benefits for women

Most women need between 50 and 60 grams of protein a day. Though protein requirement is considered to be the same for a woman after the age of 14, the dosage may sway, if on a low-calorie diet as some amount of protein is sacrificed for fuel when calories are low.

Also, women in perimenopause stage need to choose food that is low in sugar and high in protein. It's a phase when women tend to experience associated effects of fluctuating hormone levels and a slow-down of metabolism resulting in weight gain and exhaustion. Consuming whey protein is effective in stabilizing body mass.

During menopause, women are advised to consider dietary changes. A high-quality protein diet is recommended to lessen the effects of menopausal signs, such as weight gain and bloating. Whey protein powder is a safe form of protein to thrive through menopause.

During the entire pregnancy period, a woman needs adequate protein intake to help the fetus and also to repair and strengthen her own body. Besides getting adequate protein from natural sources, adding whey protein powder to smoothies and juices to meet the additional requirement after due consultation with the health care provider is safe.
Other advantages of whey protein for women
Leaner, stronger and healthier body: A lighthearted reference to whey protein powder is beach body whey protein powder. It's a protein without fat which aids in having a leaner, stronger and healthier body. The highest concentration of branched-chain amino acids (BCCAs, essential amino acids) helps reduce the amount of muscle protein breakdown post exercise and also keeps body strong and healthy. With no strict consumption pattern, whey protein powder can be taken at different times during the day. As it is soluble and fast digesting, it is ideal to take first thing in the morning, after sport or training and before exercise.
Taking whey protein powder prior to exercise will ease muscle soreness.


Taking during the workout will reduce muscle damage and faster muscle recovery.


Taking within 1 hour of workout will help build muscle faster and help the body to replenish strength.

Boost's immune system: The immune system enhancement effect of whey protein powder has been well researched and established. The sulfur-containing amino acids in whey protein powder are necessary for biosynthesis of glutathione, a key antioxidant required for a healthy immune system. The level of glutathione in the body is an indicator of overall health and the ability of immune system to fight off diseases. The body is prepared to fight off a variety of illnesses such as HIV and cancer. The levels of LDL cholesterol is substantially reduced which can prevent atherosclerosis and heart disease.

Strengthens bones and prevent osteoporosis: Protein is helpful in building up bones and also increases its strength. Whey protein powder encourages bone growth and thus helps prevent osteoporosis.

Energy food: While on a weight loss program or diet management program due to an illness, women are unlikely to consume enough protein and as a result can feel fatigued or eat high calorie foods to compensate. Adding whey protein powder to a liquid or solid form of food makes you feel full and satiated. Like other milk proteins, whey protein powder too possesses glycomacropeptide, a type of peptide (short chains of amino acids) that stimulates the CCK (cholecystokinin) which is a digestive hormone that releases after eating meals. The primary activity of CCK is to send signals of fullness.

Aids in weight loss: Whey protein powder can also aid in achieving weight loss goals. If on a low-carb diet to reduce weight, consider whey protein powder as it is carbohydrate-free and fat-free substance. In the long run, this will assist in reaching a healthy weight and maintaining it. Replace meal with whey protein powder recipes. It helps to steady the levels of blood sugar, hunger levels are reduced and cravings are in check.
Simple whey protein powder recipes

Banana muffins

Whey protein powder (vanilla flavor) 1 scoop
Vanilla essence few drops
Oats ¼ cup
Baking powder ½ tsp
Egg 1
Stevia 2 grams
Cinnamon powder ½ tsp
Ripe banana 2 (fresh or frozen)

Preheat oven to 400 degrees. Coat the muffin pans with cooking spray butter or just butter. Peel banana and put it in a large bowl and mash it well. Add the vanilla essence, stevia, baking powder, cinnamon powder and stir well. Add little milk if the batter is too thick. Fill the muffin pans. Bake between 18 - 20 minutes. Allow the baked muffins to cook before serving.
Fresh vegetable soup

1 tbsp vegetable oil
½ cup chopped onion
½ cup chopped celery
8 oz chopped mixed vegetables
1 cup fat-free milk
½ cup whey protein powder
Unflavored (about 2 scoops)
1 tbsp flour
1 cup shredded Swiss cheese

Add oil to a large pot and sauté onions and celery until tender. Add chopped mixed vegetables and cook for less than 5 minutes. Stir in milk. Add whey protein powder and the flour. Simmer till the soup thickens. Remove from heat and stir in Swiss cheese. Season it with salt and pepper.
Protein bar

Dry oatmeal 1 cup
Whey protein powder 2 scoops
Peanut butter ½ cup
Milk or water 1/3 cup

Take a large bowl and transfer all ingredients. Mix well. Preheat oven to 325 degrees Fahrenheit. Grease a 9x13 inch pan with cooking spray. Transfer ingredients from the large bowl. Bake for 15 minutes. Allow it to cool before serving.
Protein omelet

Whey protein powder 1 scoop
Eggs 2
Fat-free milk 2 tbsp
Fat-free cheddar cheese ¼ cup
Salt and pepper to taste

Take a mixing bowl. Whip the egg, whey protein powder, fat-free milk and cheddar cheese. Heat a skillet over medium flame. Fry the egg till it turns slightly brown. Add salt and pepper to taste.
Whey protein excess

Excessive protein intake over a longer period can be counter productive. Recommended Daily Allowance (RDA) for women between the age of 14 and 70 is 46 grams. A scoop of Whey protein may contain about 20-25 grams and you can easily exceed your RDA by taking just 2 scoops. For normal individuals it has not been known to cause any adverse issues with reasonably higher levels of protein intake. But if you have kidney or liver diseases, you will be well advised to consult your physician and a health care professional. Excessive use of whey protein can be an overload for the liver. Diarrhea and nausea are common side effects. If your protein consumption is excessive, you are at risk for osteoporosis. This occurs as the high acidic level of the blood leads to leaching of calcium from the bones. It consequently results in kidney stones.
Top of the Page: Whey Protein Benefits for Women
Tags:
#whey protein benefits for women
Supplements for Women
Women's Vitamins
- Wellness needs...
Vitamin Supplement
- Supplementing good health ...
Symptoms of Vitamin D Deficiency
- Sunshine Vitamin ...
ALA Supplements
- Multi-tasking supplement ...
Anti Aging Natural Supplements
- Fighting age lines ...
Fiber Supplements
- Providing roughage ...
Whole Food Vitamins
- Natural micronutrients ...
Low Carb Diet Supplement
- Do they aid weight loss ...
Whey Protein Benefits for Women
- Popular nutritional supplement ...
Amino Acids Supplements
- Building blocks of protein ...
Creatine Supplements
- Improved muscle mass ...
Joint Supplements
- Improve overall mobility ...
Zinc Supplements
- Vital trace element ...
HGH Supplements
- Artificial growth supplement ...
Amino Acid Supplements
- Aid in enzyme production ...
Selenium Supplements
- Vital trace material ...
Liver Supplements
- Overworked often abused organ ...
Other health topics in TargetWoman Women Health section:
General Women Health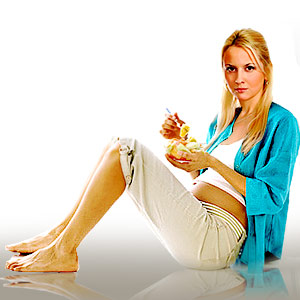 Women Health Tips
- Women Health - key to understanding your health ...
Cardiac Care
Women's Heart Attack Symptoms
- Identify heart problems...
Skin Diseases
Stress Hives
- Red itchy spots ...
Women Disorders
Endocrine Disorder
- Play a key role in overall wellbeing ...
Women's Reproductive Health
Testosterone Cream for Women
- Hormone replacement option ...
Pregnancy
Pregnancy
- Regulate your lifestyle to accommodate the needs of pregnancy ...
Head and Face
Sinus Infection
- Nearly 1 of every 7 Americans suffer from ....
Women and Bone Care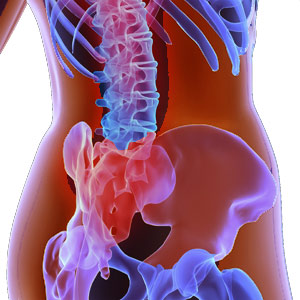 Slipped Disc
- Prevent injury, reduce pain ...
Menstrual Disorders
Enlarged Uterus
- Uterus larger than normal size ...
Female Urinary Problems
Bladder Problems in Women
- Treatable and curable ...
Gastrointestinal Disorders
Causes of Stomach Ulcers
- Burning feeling in the gut ...
Respiratory Disorders
Lung function Test
- How well do you breathe ...
Sleep Management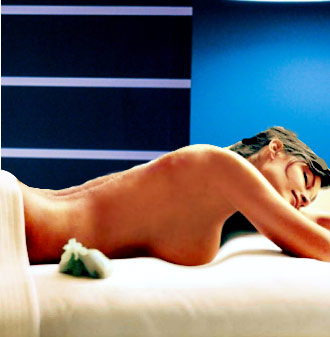 Insomnia and Weight Gain
- Sleep it off ...
Psychological Disorders in Women
Mood swings and women
- Not going crazy ...
Supplements for Women
Women's Vitamins
- Wellness needs...
Natural Remedies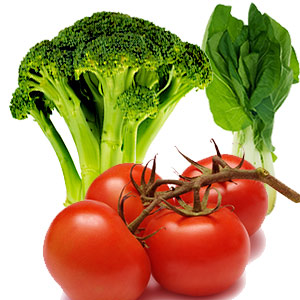 Natural Diuretic
- Flush out toxins ...
Alternative Therapy
Acupuncture Point
- Feel the pins and needles ...
Top of the Page: Whey Protein Benefits for Women
Popularity Index: 101,270