Fiber supplements boast many health benefits including digestion aid, weight control, building muscle and increasing regularity. Fiber, also called roughage, is the indigestible portion of plant food that pushes food through the digestive system. It acts by changing the nature of the contents of the gastrointestinal tract.
Who needs Fiber Supplements?

Fiber supplements are recommended to people who cannot get enough fiber through a healthy diet. However, physicians strongly suggest that people add fiber to their diet through natural sources found in food. Fiber supplements are beneficial in many ways especially to the following set of people.
People taking opiate-based medication: If you are on any opiate-based pain medication, even an adequate supply of daily fiber in the diet may not be enough to alleviate constipation. Adding fiber supplements in the form of pills or powders can help bulk up and soften the stool, making it easier to pass bowel movements.
People suffering from irritable bowel syndrome or spastic colon: If you suffer chronically from either constipation or diarrhea caused by these diseases, then fiber supplements may be of help to you. The bulking up properties of fiber supplements can help you firm stool and create fewer or more bowel movements.
People with nutritional restrictions: If you have any nutritional restriction because of recent surgery or past or existing health condition, then fiber supplements can be of help to you. In addition, if you are allergic to certain food, then consider fiber supplements for easy digestion and defecation. However, check with your physician about which type of fiber is best for you.
Remember, fiber supplements are always a last resort. Physicians opine that most natural source of fiber should come from the diet when possible.
Ingredients of fiber supplements

The fiber supplements that are sold in the market can chiefly contain:
Inulin: Iinulins or oligosaccharides occur naturally in plants and have nutritional value as carbohydrates or fructans. Inulin is extracted from chicory roots or Jerusalem artichokes for use in prepared foods. As a probiotic fermentable fiber, inulin improves the absorption of calcium, magnesium, and iron.
Vegetable Gums: Relatively new to the market, vegetable gums are sold as a powder. They are effective for the treatment of irritable bowel syndrome.
Fiber supplements in the market

There are three main types of soluble fiber supplements that are sold in the market. Each of them has varying uses, side effects and properties.
Psyllium: This is taken to treat constipation, irritable bowel syndrome and diverticulosis. Psyllium serves as food for the beneficial bacteria in the gut. But it might cause gaseousness.
Methylcellulose: Used in treating constipation, diverticulosis, irritable bowel syndrome and some cases of diarrhea, methycellulose can be used daily as it is non-allergenic. Created from the cell wall of plants, methylcellulose absorbs water to create a softer stool. Methylcellulose is less likely to cause intestinal gas since it does not ferment.
Polycarbophil: Again, Polycarbophil helps in creating bulkier and softer stool. Derived from plants, this supplement is safer for prolonged use as it rarely causes bloating. It may be used to treat constipation, IBS and diverticulosis. This form of fiber does not suit those who have difficulty swallowing.
Fiber supplements tips
Check your fiber supplement dosage if you suffer diarrhea or abdominal pain.


Pregnant and nursing mothers must check with their doctors before embarking on fiber supplements.


Ensure that you are well hydrated when on fiber supplements.


Persons suffering from allergies must find out which fiber supplements they must stay away from.


Fiber supplements are contraindicated with some medications. Hence, check with your physician before taking fiber supplements especially during the following conditions.
Depression: If you are on tricyclic anti-depressants or medications like carbamazepine, fiber supplements are likely to reduce the effectiveness of your medications.
Diabetes: Diabetics who are on glyburide and metformin must check with their physicians before using any fiber supplements.
Heart and cardiovascular conditions: Fiber supplements can reduce the absorption of digoxin. Fiber supplements, especially if they are of pectin or oat bran base may hamper the effect of statins.
Infections: Some studies show penicillin blood levels drop when fibre supplements are used.
Fiber supplements are contraindicated with medications that affect the body's fluid levels, like medicines for high blood pressure. They are also not recommended for those on medications for arrhythmia, congestive heart failure and aspirin.
Top of the Page: Fiber Supplements
Tags:
#fiber supplements
#fiber supplements and weight loss
#selecting fiber supplements
Supplements for Women
Women's Vitamins
- Wellness needs...
Vitamin Supplement
- Supplementing good health ...
Symptoms of Vitamin D Deficiency
- Sunshine Vitamin ...
ALA Supplements
- Multi-tasking supplement ...
Anti Aging Natural Supplements
- Fighting age lines ...
Fiber Supplements
- Providing roughage ...
Whole Food Vitamins
- Natural micronutrients ...
Low Carb Diet Supplement
- Do they aid weight loss ...
Whey Protein Benefits for Women
- Popular nutritional supplement ...
Amino Acids Supplements
- Building blocks of protein ...
Creatine Supplements
- Improved muscle mass ...
Joint Supplements
- Improve overall mobility ...
Zinc Supplements
- Vital trace element ...
HGH Supplements
- Artificial growth supplement ...
Amino Acid Supplements
- Aid in enzyme production ...
Selenium Supplements
- Vital trace material ...
Liver Supplements
- Overworked often abused organ ...
Other health topics in TargetWoman Women Health section:
General Women Health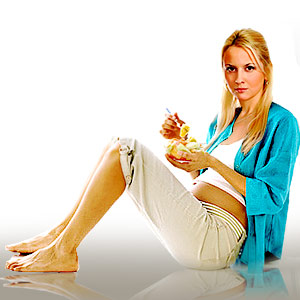 Women Health Tips
- Women Health - key to understanding your health ...
Cardiac Care
Women's Heart Attack Symptoms
- Identify heart problems...
Skin Diseases
Stress Hives
- Red itchy spots ...
Women Disorders
Endocrine Disorder
- Play a key role in overall wellbeing ...
Women's Reproductive Health
Testosterone Cream for Women
- Hormone replacement option ...
Pregnancy
Pregnancy
- Regulate your lifestyle to accommodate the needs of pregnancy ...
Head and Face
Sinus Infection
- Nearly 1 of every 7 Americans suffer from ....
Women and Bone Care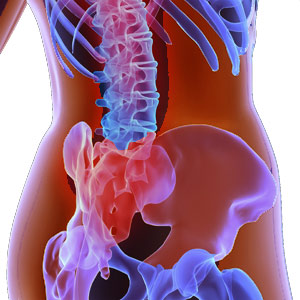 Slipped Disc
- Prevent injury, reduce pain ...
Menstrual Disorders
Enlarged Uterus
- Uterus larger than normal size ...
Female Urinary Problems
Bladder Problems in Women
- Treatable and curable ...
Gastrointestinal Disorders
Causes of Stomach Ulcers
- Burning feeling in the gut ...
Respiratory Disorders
Lung function Test
- How well do you breathe ...
Sleep Management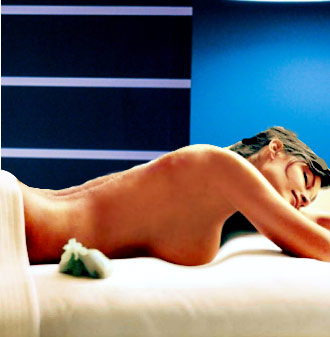 Insomnia and Weight Gain
- Sleep it off ...
Psychological Disorders in Women
Mood swings and women
- Not going crazy ...
Supplements for Women
Women's Vitamins
- Wellness needs...
Natural Remedies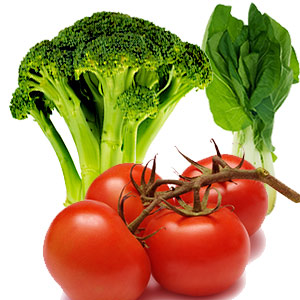 Natural Diuretic
- Flush out toxins ...
Alternative Therapy
Acupuncture Point
- Feel the pins and needles ...
Top of the Page: Fiber Supplements
Popularity Index: 100,655