Does your knee creak while going up the stairs or does your shoulder trouble you when serving on the tennis court? Well, all these indicate wear and tear of joints. Wear and tear of the joints is very common and is more prominent among sports people, athletes and aging persons. Almost 60 million people have joint disorders these days. It is in our best interest to keep our joints flexible and healthy. Maintaining healthy joints is no longer a tough task; joint supplements can aid in maintaining flexible and strong joints.
Joint supplements improve the functioning of the joints and offer support to worn out joints. Joint support formulas prevent additional damage to the joints and also help in maintaining the mobility of joints. Joint supplements are popular as effective support for cartilage growth and overall mobility improvement. They also provide relief from pain and inflammation.
The most popular components of joint supplements are Glucosamine, Chondroitin, MSM and Bromelain. They are sold individually or in combinations.
What do joint supplements do?
Reduce joint inflammation so as to avoid any additional injury.


Reconstruct the joints so that they regain strength.


Reduce friction in the joints arising due to regular physical activities.


Joint supplements

Glucosamine: Glucosamine is a sugar-like substance (an amino acid) naturally produced in the human body. Glucosamine is very effective in the formation, maintenance and repair of cartilage. Oral use of Glucosamine might boost the creation of new cartilage as it will supply additional building blocks necessary for creating new cartilage. In general 1500mg of glucosamine is prescribed per day over a period of two months. If the patient responds well, treatment is continued.
MSM: Methylsulfonylmethane is prescribed as it is considered a support to ligaments. The sulfur in MSM helps in maintaining healthy and supple ligaments. MSM has not been tested as much as glucosamine and chondroitin for its performance as a joint supplement.
Chondroitin: Chondroitin is present as glycosaminoglycan in cartilage and is responsible for the flexibility of the cartilage. Chondroitin also keeps a check on the enzymes that tear down cartilage. In general 800mg (split into 2 doses of 400mg each) of chondroitin is prescribed per day over a period of two months. If the patient responds well, treatment is continued. Often chondroitin is taken in combination with glucosamine.
Combination Supplements: Combinations of either glucosamine and chondroitin, or glucosamine, chondroitin and MSM are also available. These combinations are lower priced when compared to the individual medication.
S-adenosyl-L-methionine (SAMe): SAMe is a natural compound of bioactive methionine; it increases the production of cartilage cells. SAMe supplements reduce pain if taken continuously for several weeks. SAMe supplements are rather expensive.
Vitamin D: Vitamin D helps in fighting joint pain and should be taken as a daily supplement. It minimizes cartilage deterioration in the joints, thereby reducing pain. Vitamin D by itself is not suggested as treatment for joint pain, it should be used along with other joint supplements.
Hyaluronic Acid: Hyaluronic acid is a natural supplement that reduces joint pain. Hyaluronic acid is a compound found naturally within the body, this compound keeps the joints and cartilage lubricated. Hyaluronic acid supplement can reduce stiffness in joints and improve the mobility of the joints.
Most recent joint supplements contain COX-2 inhibitors. These drugs hold back the enzyme COX-2 that is involved in the inflammation of the pathway. They leave out the COX-1 thus minimizing gastrointestinal toxicity. COX-2 selective inhibitors are more recent NSAID (non-steroidal anti-inflammatory drugs).
Natural joint supplements like Omega-3 fatty acids, shark cartilage (it contains chondroitin), fish oil, cat's claw, turmeric, ginger have also proven to be effective joint supplements.
How to store joint supplements?
Joint supplements should be kept in a dark, cool, dry place. Never keep them in bathrooms and other wet areas.


Joint supplements should be out of children's reach.


Few supplements lose their ability when they are kept over for a very long period. Do not use supplements after the specified expiry date.


How to choose joint supplements


Check with your physician before you start taking joint supplements.


Be cautious of impractical claims.


Find out if the product can lead to any side effects.


Settle down for reputable brands.


Follow the prescribed dosage.


Joint supplement restrictions

Joint supplements have to be used with caution especially pregnant women, children and women who may become pregnant. People with diabetes should be careful while taking these supplements, as the amino sugars in these supplements can increase the blood glucose levels. People taking blood-thinning medications should be cautious while consuming these supplements as these substances can set off additional blood thinning.
Joint supplements for women
Women are more afflicted with joint pain when compared to men. They feel more pain when compared to men as their tolerance level goes down due to frequent hormonal changes. These hormonal changes increase the occurrence of joint pain in women. Numerous factors contribute to this situation in women. Women approaching perimenopause are also likely to suffer from joint pain. The estrogen level changes in women can also cause joint pain in women. Daily supplements containing vitamins B, C, E and A can help reduce joint pain.
Joint supplements for runners

Running extensively can wear down the ligaments thus damaging the joints over a period of time. Joint supplements can prevent damage and also repair damage. Joint supplements for runners are made primarily from Glucosamine, Chondroitin, and MSM. Glucosamine keeps a check on inflammation and also quickens repair of the cartilage. It also helps in the growth of fresh cartilage and joint tissue. Chondroitin keeps the cartilage strong and supple. It also prevents cartilage damage triggered by enzymes. MSM provides the required amount of sulfur to permit optimal healing and tissue growth.
Top of the Page: Joint Supplements
Tags:
#joint Supplements
#joint supplements for women
#joint supplements for runners
#joint supplements for men
Supplements for Women
Women's Vitamins
- Wellness needs...
Vitamin Supplement
- Supplementing good health ...
Symptoms of Vitamin D Deficiency
- Sunshine Vitamin ...
ALA Supplements
- Multi-tasking supplement ...
Anti Aging Natural Supplements
- Fighting age lines ...
Fiber Supplements
- Providing roughage ...
Whole Food Vitamins
- Natural micronutrients ...
Low Carb Diet Supplement
- Do they aid weight loss ...
Whey Protein Benefits for Women
- Popular nutritional supplement ...
Amino Acids Supplements
- Building blocks of protein ...
Creatine Supplements
- Improved muscle mass ...
Joint Supplements
- Improve overall mobility ...
Zinc Supplements
- Vital trace element ...
HGH Supplements
- Artificial growth supplement ...
Amino Acid Supplements
- Aid in enzyme production ...
Selenium Supplements
- Vital trace material ...
Liver Supplements
- Overworked often abused organ ...
Other health topics in TargetWoman Women Health section:
General Women Health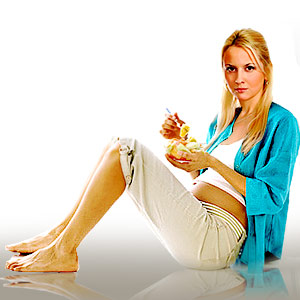 Women Health Tips
- Women Health - key to understanding your health ...
Cardiac Care
Women's Heart Attack Symptoms
- Identify heart problems...
Skin Diseases
Stress Hives
- Red itchy spots ...
Women Disorders
Endocrine Disorder
- Play a key role in overall wellbeing ...
Women's Reproductive Health
Testosterone Cream for Women
- Hormone replacement option ...
Pregnancy
Pregnancy
- Regulate your lifestyle to accommodate the needs of pregnancy ...
Head and Face
Sinus Infection
- Nearly 1 of every 7 Americans suffer from ....
Women and Bone Care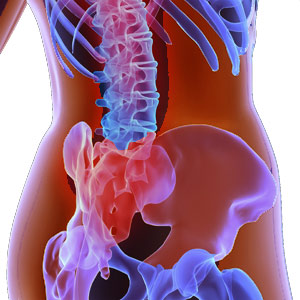 Slipped Disc
- Prevent injury, reduce pain ...
Menstrual Disorders
Enlarged Uterus
- Uterus larger than normal size ...
Female Urinary Problems
Bladder Problems in Women
- Treatable and curable ...
Gastrointestinal Disorders
Causes of Stomach Ulcers
- Burning feeling in the gut ...
Respiratory Disorders
Lung function Test
- How well do you breathe ...
Sleep Management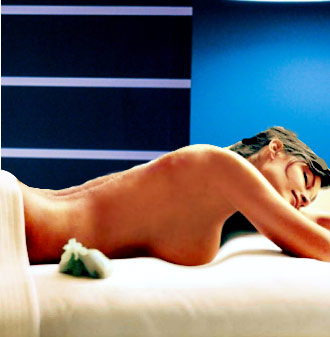 Insomnia and Weight Gain
- Sleep it off ...
Psychological Disorders in Women
Mood swings and women
- Not going crazy ...
Supplements for Women
Women's Vitamins
- Wellness needs...
Natural Remedies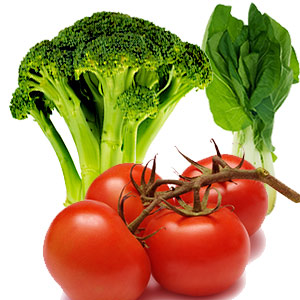 Natural Diuretic
- Flush out toxins ...
Alternative Therapy
Acupuncture Point
- Feel the pins and needles ...
Top of the Page: Joint Supplements
Popularity Index: 100,995