Needle crafts encompasses different types of needle and sewing activities including crochet, knitting, cross stitch, quilting, macramé and needlepoint. Nimble and deft fingers can weave intricate magical creations such as lace, garments, decorative items and even pieces of jewelry. Take a brief look at various needle crafts such as lace making and embroidery.
Crochet

This needle craft is a fascinating art that allows you to create magic with a single string of yarn and a hook. With a few basic stitches, you can create gowns, blankets, doilies, afghans and other wonderful artistic pieces. Combine different types of threads with hooks of varying sizes…and the possibilities are endless! Crotchet threads come in different sizes, types, types and quantities. The lower the number, the thicker the thread. Metallic thread has a sheen and luster with exciting colors such as white and gold, gold on gold and white and silver.
You can use Boucle for dresses and sweaters. Six chord and three chord cotton thread work well for trim and lace. Steel hooks for crotchet come in different sizes from size 00 (3.50 mm) to a very small size 14 (.75 mm). The higher the number, the smaller the hook size. Typically crotchet stitches are a series of a loops that are fashioned into creative patterns. The Afghan hook is used for Tunisian crotchet and comes in aluminum or plastic. The Jiffy hook is used to supplement the crotchet hook in creating jiffy lace. Tapestry crotchet is worked at a tighter tension that uses 2 or 3 colors. The yarn is heavy and sturdy. On the other hand, Filet crotchet patterns consist of open meshes and solid meshes.
Macrame

Ornamental knotting or macramé is another needle craft that is used to fashion wall hangings and plant holders. Fashion accessories such as bracelets, belts and home décor items such as hammocks and curtains are also created with macramé needle craft. If you intend to embark on this needle craft, choose a basic design with simple knots and work your way to more complicated styles. You need hemp, cords, scissors, measuring tape and wooden dowels and C-clamps. You can accessorize your macramé work with pins and decorative beads.
Cross Stitch

Cross stitch patterns can be bought as kits, especially for beginners. These kits contain designs, instructions, fabric and needle for the cross stitch patterns. Start with Aida cloth that has distinct squares. Cross stitch is an example of needle craft that needs careful counting to determine the pattern. Follow the design and use symbols or different colors to represent different yarn colors. Choose a needle based on the thread of the fabric. Tapestry needles are often used for cross stitch work. Frame the fabric with a hoop to keep it taut for ease of stitching.
Needle Point

Needlepoint is done with a large needle and yarn on canvas. The canvas can be made of cloth or plastic. You can choose canvas with varying mesh counts. Use appropriate needles and threads. Large-eyed needles or tapestry needles are often used for needle point art.
Embroidery

Embroidery stitches are fun to do - with clever combinations and styles, you can turn a plain fabric into a piece of art. Simple embroidery stitches such as back stitch, chain stitch, stem stitch and turkey stitch can be easily mastered. Other classic embroidery stitches are herringbone, montenegrin, satin stitch, lazy daisy stitch, french knot, bullion stitch, seeding stitch, mosaic stitch and scotch stitch.
Start off with easy embroidery patterns and then progress to difficult designs. Avoid sheer fabrics when you are a novice with needle crafts.


Spray fabric with starch for a neater stitching finish

Lace making

Tatting is the art of lacemaking using a shuttle and a ball. This kind of lacemaking involves a series of chains and rings. A picot joins the chains and is a decorative element in the lacemaking pattern. The origins of tatting as a form of lacemaking can be traced to ancient Egyptian knotting methods.
Top of the Page: Needle Crafts
More on Recreation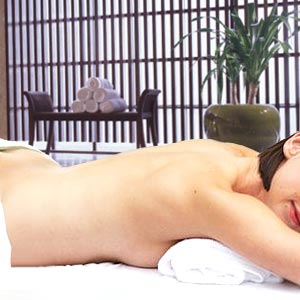 Recreation Ideas
- Look up interesting ideas for leisure activities and hobbies ...
Needle Crafts
- Weave magic with your fingers ...
Hobbies - Recreation
- Cooking, gardening, collecting, photography...the list is endless ...
Chinese Painting
- Deft brushstrokes of ink ...
Travel Accessory
- Pack your bags and get set to go ...
Travel Packing Tip
- Pack 'em right ...
Basic Survival Skills
- Awaken basic defense skills ...
Outdoor Survival Skills
- Survival of the fittest ...
Survival Kits
- Equipped to survive ...
Travel Recreation
- Pack up and get set to explore the World ...
Scuba Diving Vacation
- Dive into a fascinating underwater world ...
Stained Glass Art
- How you can turn this hobby into a lucrative venture ...
Candle Making Tip
- Find out how to make decorative and scented candles ...
Staycation Ideas
- Summer on a budget ...
Top of the Page: Needle Crafts