Fungi are found naturally on the skin. However they only rarely cause trouble - when a person is immuno deficient or susceptible to the disease. Fungi grow in moist places or in places where the skin surfaces meet. Fungus infection or yeast infection is usually caused by parasitic fungi, candida or malessezia yeast.
Almost all skin fungal infections affecting the skin, hair and nails are caused by parasitic fungi otherwise known as dermatophytes. Fungal infections can be passed on from animals and these tend to be more severe as the body tries to fight against the foreign bodies. Those who are obese, diabetic, take oral steroids, have recently suffered from an illness or are suffering from a weakened immune system or are Afro Caribbean are more prone to the illness.
Nail fungus infection
Heat, humidity and bathing in places used by a lot of people can cause nail fungus infection. This can occur in those who indulge in sporting activities, visit spas, suffer from diabetes, wear closed footwear or have a genetic susceptibility to the disease. The toe nails are more likely to be affected than finger nails.
There are different types of nail infections each of which have different symptoms such as distal onycholysis where the nail lifts off its bed from its furthest point, superficial white onychomycosis where the surface of the nails display white colored patches. Other infections are where the nail partially or completely lifts off its bed, thickening and darkening of the nail or loss of the nail cuticle. Nail fungus infection is rarely seen in children and is more common among adults. Redness, swelling, tenderness or foul odor must be attended to by a professional.
Mouth fungus infection

Thrush or Oral Candida Infection is a yeast fungal infection of the mucous membranes of the mouth. The Candida fungus is present in small amounts in the mouth but when an illness, pregnancy or medication upsets the balance, it leads to infection.
White colored lesions appear in some areas of the mouth such as the inner cheeks, gums, tongue, roof of the mouth or tonsils. They are painful and may bleed if made contact with. Mouth fungus infection may then spread to the digestive tract, causing difficulty in swallowing, and other parts of the body such as the liver and skin.
In individuals whose immune system is compromised, such as HIV and cancer patients, it has greater chances of spreading and becoming severe. Thrush can be diagnosed by your dentist and confirmed by a microscopic examination of tissue from the lesion. One can prevent the occurrence of thrush by maintaining good dental hygiene, brushing twice a day and flossing, abstaining from smoking, avoiding usage of mouthwashes as they affect the microorganisms in the mouth and avoiding excessive consumption of products that contain yeast such as wine and bread. Newborn babies may be affected by it and refuse to feed properly. Babies can then pass on the infection to their mothers while breast feeding.
Fungus infection treatment

Healthy individuals can be treated quickly and effectively for fungus infection. It is those with a compromised immune system that are difficult to treat and take longer to recover. In severe cases, the illness may take several months to recede.
Individuals with diabetes or a weakened immune system must regularly visit their dentist or their doctor to check for fungal infections. Diabetic patients must try to lower their blood sugar levels. If you have a persistent itch or soreness in the skin or mouth, consult your doctor for further advice.
Antifungal creams and medication is usually applied directly on affected areas such as the mouth, skin or vagina. They may also be available in the form of tablets, lozenges and liquids. They usually need to be taken for 10 to 14 days. Avoid scratching and touching the affected area. Medications may cause side-effects such as an upset stomach or irritable skin. The infection has chances of recurrence and treatment for up to four weeks can help treat it effectively.
For infected nails, an antifungal lacquer with hardly any side-effects is being used increasingly. Terbinafine is a medication that can be taken orally for nail fungal infection.
Minimizing skin to skin contact with people, using antifungal powders, changing towels and socks regularly, and keeping the skin dry and clean can help prevent the onset of fungal infections. Use two or three pairs of shoes through the week to allow them enough time to dry. Avoid sharing combs and hairbrushes as they can spread the infection around.
Wear loose fitting clothes as sweating increases the likelihood of fungal infection. Sports persons especially ought to choose materials that are less likely to stick to the body and dry themselves properly as they are prone to fungal infections. Do not reuse your clothes without washing them first.
In case of recurrent infections, spread of infection to nail beds, persistence of infection after two weeks of self- treatment, or large affected areas that cannot be treated using topical lotions, it is imperative to visit a doctor for oral medication. Fungal infection may often be confused with other skin problems such as psoriasis so it is important to confirm the infection before self medicating with anti fungal treatments.
An application of hydrogen peroxide is usually used to treat skin fungal infection. The immune system must also be treated for a better prognosis.
Changes in lifestyle as with all illnesses are necessary. A diet low in sugar, rich in greens and vegetables, adequate rest and intake of water are all essential to preventing fungal infections. These will improve health and the immune system in general.
Diluting tea tree oil in your bath water may help treat fungal infection. However it is not to be applied directly to the skin as it may cause damage.
Top of the Page: Skin Fungus Infection
Tags:
#skin fungus infection
#skin fungal infection
#nail fungus infection
#fungus infection treatment
#fungus infection mouth
#toenail fungus infection
Skin Diseases
Stress Hives
- Red itchy spots ...
Vitiligo Skin Disease
- De-pigmented patches ...
Prickly Heat
- Painful fallout of hot and humid summers ...
Narrow Band UVB
- Used for skin conditions ...
Photodynamic Therapy
- Combination of light and photosensitizing drugs ...
Mold Allergy
- Reacting to mold spores ...
Latex Allergy
- Reactions to soluble proteins in latex ...
Skin Fungus Infection
- Itching and soreness ...
Eczema Treatment
- Red, flaky skin, cracks or tiny blisters ...
Varicose Veins
- Veins swell and rise above the level of the skin ...
Other health topics in TargetWoman Women Health section:
General Women Health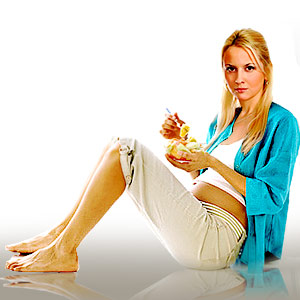 Women Health Tips
- Women Health - key to understanding your health ...
Cardiac Care
Women's Heart Attack Symptoms
- Identify heart problems...
Skin Diseases
Stress Hives
- Red itchy spots ...
Women Disorders
Endocrine Disorder
- Play a key role in overall wellbeing ...
Women's Reproductive Health
Testosterone Cream for Women
- Hormone replacement option ...
Pregnancy
Pregnancy
- Regulate your lifestyle to accommodate the needs of pregnancy ...
Head and Face
Sinus Infection
- Nearly 1 of every 7 Americans suffer from ....
Women and Bone Care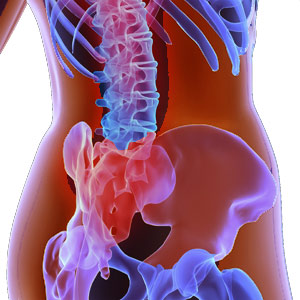 Slipped Disc
- Prevent injury, reduce pain ...
Menstrual Disorders
Enlarged Uterus
- Uterus larger than normal size ...
Female Urinary Problems
Bladder Problems in Women
- Treatable and curable ...
Gastrointestinal Disorders
Causes of Stomach Ulcers
- Burning feeling in the gut ...
Respiratory Disorders
Lung function Test
- How well do you breathe ...
Sleep Management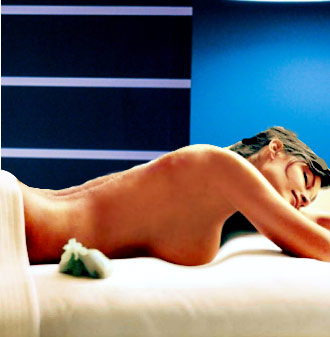 Insomnia and Weight Gain
- Sleep it off ...
Psychological Disorders in Women
Mood swings and women
- Not going crazy ...
Supplements for Women
Women's Vitamins
- Wellness needs...
Natural Remedies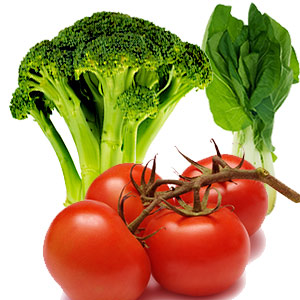 Natural Diuretic
- Flush out toxins ...
Alternative Therapy
Acupuncture Point
- Feel the pins and needles ...
Top of the Page: Skin Fungus Infection
Popularity Index: 100,656