A skin condition that affects mostly women and about 10% of men, Melasma is a common dermatological concern. While most people get it on their face, on their cheeks, bridge of nose, forehead, chin and above the lip; Melasma can also occur in other parts of the body that are exposed to the sun, such as neck and forearms. And that is why sun protection is one of the common treatments for Melasma.
Melasma usually becomes more noticeable during summer and improves during winter months. It is not an infection and it is not contagious and is not due to an allergy. Also, it is not cancerous and will not lead to skin cancer.
Understanding Melasma

The most common symptom of melasma is gray brown patches on the face. Patches can also appear on forearms and neck though it is less common.

Although it is not quite clear what causes melasma, it is triggered by sun exposure. It occurs when the color making cells in the skin produce too much color. Most people with melasma have a history of intermittent sun exposure, although heat is also suspected to be an underlying factor.
That is why people with skin of color are more prone to melasma as they have more active melanocytes than those with light skin.

Other than exposure to ultraviolet or UV light from the sun, melasma is caused in pregnant women due to change in hormones. When melasma appears in pregnant women, it is called Chloasma, or the 'mask of pregnancy'.
Pregnant women experience increased estrogen, progesterone, and melanocyte stimulating hormone levels during the second and third trimesters of pregnancy and the increased progesterone causes melasma. Studies show that post menopausal women who receive progesterone hormone replacement therapy also develop melasma. However, those receiving estrogen alone are less likely to develop melasma.

Those with a genetic predisposition or with family history of melasma are at an increased risk of developing melasma. Thus, melasma runs in families suggesting an inherited tendency. Birth control pills and hormone replacement medicines can also trigger melasma. Skin care products that irritate the skin may worsen melasma.
Who gets Melasma?

It is seen that people with darker skin such as Latin/Hispanic, North African, African-American, Asian, Indian, Middle Eastern and Mediterranean descent are more likely to get melasma. Those who have a blood relative who has had melasma are much more likely to get melasma.
Diagnosis of melasma

Just by looking at the patient's skin, dermatologists can diagnose melasma. By using a device called Wood's light, dermatologists may look at your skin to see how deeply the melasma penetrates the skin.

Sometimes melasma can look like another skin condition. Skin biopsy may be done to rule out any other causes.
Treatment

Prevention is better than cure in melasma. Regular sun screen application, medications such as 4% hydroquinone and other fading creams are prescribed. Dermatologists also recommend wearing a wide-brimmed hat when you are outdoors. Sunscreen alone may not give the protection needed.

Melasma can also fade on its own. After a woman delivers a baby or stops taking birth control pills, melasma can gradually fade. There are others who have melasma for years - or even a lifetime.
Hydroquinone medicine is the common first line of treatment for melasma. It is applied to the skin and works by lightening the skin. This comes in the form of cream, lotion, gel or liquid. These are available across the counter without a prescription.

Tretinoin and corticosteroids enhance skin lightening and this is prescribed by dermatologists as second medicine. Sometimes a medicine contains hydroquinone, tretinoin and a Corticosteroid in one cream. This is often called a triple cream.
Other topical medicines that dermatologists may prescribe include azelaic acid or kojic acid to help lighten melasma. Procedures for melasma include chemical peels such as glycolic acid, microdermabrasion and dermabrasion. Dermatologists should perform these procedures under supervision. New skin problems can occur if the treatment is not tailored to the patient's skin type. Consult the dermatologist for possible side effects or other health problems that can result from the treatment.
Skin irritation, darkening of the skin and other problems can occur in some. Mostly, melasma disappears under a dermatologist's care. But sometimes it can be quite stubborn. It may take a few months of treatment to see improvement. Even after melasma clears, you need to take care of your skin. Dermatologists refer to this as maintenance therapy, to prevent melasma from returning.
Tips to prevent melasma


Wear sunscreen daily - this is the most common treatment for melasma from sun protection. Since sunlight triggers melasma, it is important to apply sunscreen every day, even on cloudy days and after swimming or sweating. Choose a sunscreen that offers broad spectrum protection, a sun protection factor of 30 or more, and zinc oxide or titanium dioxide to physically limit the effects of the sun's rays on your skin. Sunscreen has to be applied 15 minutes before going outside and reapplied every two hours.

It would be better to use skin care products that do not sting or burn as products that irritate the skin may worsen melasma. As waxing may cause skin inflammation which can worsen melasma, avoid waxing areas of the body affected by the condition.
Home remedies for Melasma

Cucumber provides water to your dehydrated skin. Place cucumber slices or grated cucumber on your face and lie down for a few minutes. You can also include cucumber in your diet.
A paste of sandal by adding rosewater and lemon can work wonders.
Mint is another excellent home remedy for melasma. It is good for soothing the skin and its cooling properties help in treating melasma. A few mint leaves can be crushed and the juice extracted from the leaves can be applied directly on the affected parts.
Lemon is one of the best home remedies for melasma. It works as a natural bleaching agent and lightens the color of the skin.
Turmeric is another remedy for melasma. It has properties that lighten the skin and make it glow. A tablespoon of turmeric can be added to some milk to make a fine paste.
Onion juice contains sulfur which combats dark patches. Apple cider vinegar can be mixed into it and the mixture can be applied twice a day for two weeks to work a magic spell on melasma skin.
Oatmeal is another home remedy for melasma. Since it has properties to fight brown spots, make a paste by mixing oats with milk and honey. Apply it for about 20 minutes and allow it to dry.
Almond is a rich source of vitamin E and a powerful remedy for melasma. It can be orally consumed - soaked overnight in water and eaten in the morning. It can also be mixed with honey for best results. This paste can be applied on the face before going to bed at night and washed in the morning with lukewarm water.
Papaya is a natural exfoliating agent and an excellent remedy for melasma. Mix it well with honey and apply on the face for about 20 minutes. This can be done at least twice a week for a few months.
Makeup tips for melasma spots

There are several options when concealing melasma. Complete coverage with concealers and foundations can be used There are also color corrective concealers with a lighter coverage foundation for a more natural and less made-up look.

Such color corrective products are available in brown, gray or reddish tones associated with melasma so that the foundation merges with the skin tone. Specialized concealers for melasma are also available that include skin lighteners to treat the condition.
Complete coverage products work by hiding the natural skin tone. A color that matches your natural shade must be chosen. Apply moisturizer and sunscreen, and then pat the concealer into place with your fingertips or cosmetic sponge blending the edges well. Complete coverage foundation can be used over the concealer.

Color corrective concealers should be applied after sunscreen and moisturizer and before foundation. Liquids and creams can be applied with fingertips or sponge and a small brush to apply mineral powders.
Top of the Page: Melasma
Tags:
#melasma
#chloasma
#home remedies for melasma
Skin Diseases
Stress Hives
- Red itchy spots ...
Vitiligo Skin Disease
- De-pigmented patches ...
Prickly Heat
- Painful fallout of hot and humid summers ...
Narrow Band UVB
- Used for skin conditions ...
Photodynamic Therapy
- Combination of light and photosensitizing drugs ...
Mold Allergy
- Reacting to mold spores ...
Latex Allergy
- Reactions to soluble proteins in latex ...
Skin Fungus Infection
- Itching and soreness ...
Eczema Treatment
- Red, flaky skin, cracks or tiny blisters ...
Varicose Veins
- Veins swell and rise above the level of the skin ...
Other health topics in TargetWoman Women Health section:
General Women Health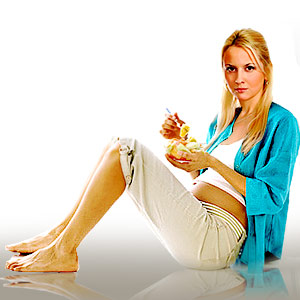 Women Health Tips
- Women Health - key to understanding your health ...
Cardiac Care
Women's Heart Attack Symptoms
- Identify heart problems...
Skin Diseases
Stress Hives
- Red itchy spots ...
Women Disorders
Endocrine Disorder
- Play a key role in overall wellbeing ...
Women's Reproductive Health
Testosterone Cream for Women
- Hormone replacement option ...
Pregnancy
Pregnancy
- Regulate your lifestyle to accommodate the needs of pregnancy ...
Head and Face
Sinus Infection
- Nearly 1 of every 7 Americans suffer from ....
Women and Bone Care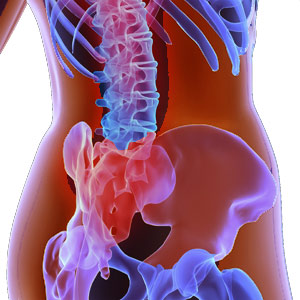 Slipped Disc
- Prevent injury, reduce pain ...
Menstrual Disorders
Enlarged Uterus
- Uterus larger than normal size ...
Female Urinary Problems
Bladder Problems in Women
- Treatable and curable ...
Gastrointestinal Disorders
Causes of Stomach Ulcers
- Burning feeling in the gut ...
Respiratory Disorders
Lung function Test
- How well do you breathe ...
Sleep Management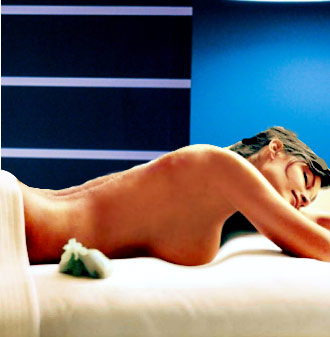 Insomnia and Weight Gain
- Sleep it off ...
Psychological Disorders in Women
Mood swings and women
- Not going crazy ...
Supplements for Women
Women's Vitamins
- Wellness needs...
Natural Remedies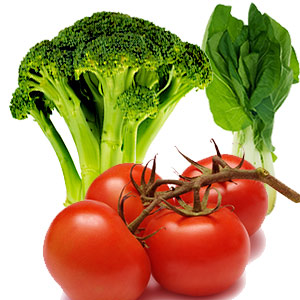 Natural Diuretic
- Flush out toxins ...
Alternative Therapy
Acupuncture Point
- Feel the pins and needles ...
Top of the Page: Melasma
Popularity Index: 101,059