Lawsuit Loans allow a financially strapped plaintiff to access a portion of his/her future legal settlement to pay for today's necessary expenses. Lawsuit loans are also called pre-settlement cash advances, lawsuit advance, lawsuit cash advance or lawsuit funding. Read up more on this type of funding and how it works.
Lawsuit loan

This loan is not really a true loan, as the money you have borrowed need not be paid back unless you win your case. This advance is for those with a pending lawsuit and who are in need of money right now. This advance is specifically designed to help the plaintiff overcome the financial hardships faced by him during the course of the case. The advance allows you to take care of all medical expenses, household bills, mortgage payments, auto payments, etc.

You can get a lawsuit loan or advance from several lawsuit advance companies. After closely evaluating the legal claim of the plaintiff, the lawsuit loan is offered as a portion of the total value of the claim. Lawsuit advance companies do not require credit checks, monthly payments or any other security. These companies usually review your documents regarding the case and determine how much advance you can get. Once you get the advance, you need not make any payment until the case settles in your favor.

The lawsuit loans act like insurance, in that they offer insurance-like protection to the plaintiff in the event of his case being lost. If a plaintiff takes a cash advance against the pending legal claim and if the claim is unsuccessful, then he gets to keep the money advanced to him. But at the same time it should be noted that it is not recommended to take advances until it is absolutely necessary. If you feel that the money is necessary for your day to day living expenses, then accept the advance and continue with your legal battle.
How lawsuit loan works

Some of the common cases for which you will receive lawsuit advances are car accidents, medical malpractice, personal injury cases, wrongful death, sexual harassment, worker's compensation, employment discrimination, commercial litigation matters and construction negligence. The injured party contacts a lawsuit advance company and applies for funding.

Sometimes the lawyer may also suggest a particular company. Then, the finance company contacts the lawyer who is handling the case and obtains all information regarding the case. Based on the information, the loan company estimates the value of the eventual settlement and offers a cash advance to the injured person based on the estimate. The fee for this may be a flat onetime payment or a monthly fee that accrues till the case is settled.
Lawsuit loan procedure
These advances are offered as a non-recourse funding. The person taking the loan has no obligation to repay if the lawsuit is lost. The amount of advance you can get will depend upon the nature of the case and the company involved. Usually companies offer funding amounts between $500 to $25,000. The fees charged will also vary depending on the nature of case and company involved.

Some companies charge a fixed fee at the end of the case while others may charge a monthly fee, usually with a higher rate of interest. Hence, for legal reasons, these advances are not characterized as loans. The lawsuit company will usually request for the following documents for perusal:
Completed attorney questionnaire


Police report, medical records


Medical expert report (for medical malpractice)

Obtaining the above mentioned documents is the most time-consuming part of the lawsuit advance process. Once the documents are received, the company will review them within 24 - 48 hours and if approved, will send you the purchase agreement for your attorney's and your signatures. After you send the signed agreement, they will wire you the amount within 24 hours.

After you win your case and the defendant has sent the check to your attorney, he will pay the due amount to the lawsuit advance company. It is always better to check with several companies before selecting the lawsuit loan company you want to deal with. In this way you will obtain lowest possible fees. Also, talk with your attorney before deciding to take an advance so that you are aware of all the legal implications.
Top of the Page: Lawsuit Loan
More on Loan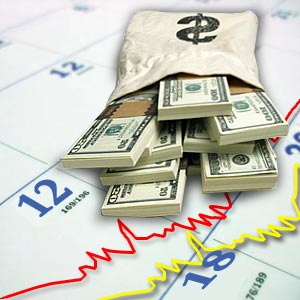 Managing Money
Astute money management calls for understanding money market ...
Micro Loans
- Small loans ...
Direct Loan Servicing
- Simple, convenient and flexible ...
College Loan Repayment
- Paying for your education ...
Short Term Money Loan
- Handling sudden expenditure ...
Small Business Loans for Women
- Encouraging women entrepreneurs ...
Car Title Loan
- Risk of forfeiture ...
Boat Loan
- Credit for sailing enthusiasts ...
Lawsuit Loan
- Pre-settlement cash advances ...
Unsecured Business Loan
- Sources of business finance ...
Interest only Mortgage loan
- Not suited for all ...
Accelerated Mortgage Payment
- Hasten the repayment period ...
Home Equity Loan
- at the prevailing low interest rates can be really tempting! ...
Second Mortgage Loans
- Secondary to first home loan ...
FHA Loan Guidelines
- Aided many Americans with not-so-perfect credit to qualify for home loans ...
Construction Loan
- Understand the procedure involved in this short term loan ...
VA Home Loan Guide
- Find out more about this government-backed loan ...
Emergency Cash Loan
- Money in a jiffy ...
Mortgage Bridge Loan
- Bridge the gap ...
Balloon Mortgage
- Short-term loan ...
Reverse Mortgage Information
- Tap the equity to your advantage ...
Foreclosure Home
- Defaulted payments, disgruntled lenders ...
Bankruptcy Car Loan
- Reestablish credit ...
Unsecured Debt Consolidation
- Sans any collateral ...
Personal Loan
- Need money to pay for the gadget gift, holiday or to pay off the exorbitant ...
Bad Credit Loan Mortgage
- If you have bad credit payment history ...
Home Improvement Loan Financing
- Increase the value of your home or hold on to its value ...
Payday Loan
- What is the real cost of a payday loan? ...
Online Loan Amortization Calculator
- Spread your loan repayment over a specified period of time ...
Refinancing Auto Loan
- Trade a less-than-favorable car loan for better terms ...
Student Loan Consolidation
- With effect from July 1 2005, interest rates for student loans ...
Top of the Page: Lawsuit Loan