A holiday in Tasmania invigorates tired souls - with its pure fresh air, wild and beautiful landscapes and unspoiled natural reserves. 36% of Tasmania comprises forest land, national parks and world heritage sites. Pleasant and temperate climate with warm people and exotic food and wine make Tasmania the right place for a relaxed island vacation.

An hour's flight or overnight cruise from Melbourne takes you to Tasmania in Australia - a wonderful blend of cultural heritage, breathtaking wilderness, fine wines and more.
Tasmania Australia

Tasmania, a state in Australia is located 200 kilometers south of the eastern side of the continent. The 240 km stretch of Bass Strait separates Tasmania from mainland of Australia. The state of Tasmania is formed by the island of Tasmania and many more neighboring islands. This place is filled with tall forests, gleaming highland lakes, rocky mountains and spectacular coastline.

Tasmania is home to few of the rarest species of plants and animals. Tasmania is surrounded by Bass Strait, the Tasman Sea and the Southern ocean thus blowing fresh air into the land. Little wonder that Tasmania is said to have the purest air in the world.
Tasmania travel attractions

About one third of the island of Tasmania is protected as natural parks and reserves. There are about 17 reachable national parks. The Tasmanian world heritage site has the World's last great temperate wilderness and includes the Southwest National park, Franklin-Gordon wild rivers National park, and Cradle mountain-St Clair national park.

Guns plains caves: Located in the Cradle mountain area, these spectacular lime stone caves are easily accessible and there are guided tours to this place. Warm clothing and comfortable walking shoes are a must to visit this place.

The Tasmanian Arboretum: This site is spread over an area of 66 hectares and exhibits an astounding wealth of Tasmania's prevalent and unusual trees.

Cradle Mountain: This is the northern end of Wild Cradle Mt-Lake St National Park. The mountain is a rough, dolerite peak that overlooks the entire area.

Freycinet national park: Freycinet peninsula is located on the east coast of Tasmania and rises as a projection from the sea. This peninsula as a whole bears a jagged and stunning look. The peak is made of granite. Varied species of flora and fauna serve as an added attraction at this place.

The pristine clear waters of Tasmania are ideal for rafting, jet boating, sea kayaking, cruising, snorkeling, fishing and diving. Besides, cycling, mountain biking, cable hand gliding, climbing, caving, and horse riding are other common adventurous activities. Raft through rapids on the Picton or Franklin.

Heritage sites: Tasmania has numerous heritage sites as it was the second oldest settlement in Australia. Carvings, hand-prints in blood, charcoal, and ochre made 10,000 years ago during the ice age are still seen on the walls of these caves. Places such as Bedlam walls, Wybalenna, Henty Dunes, Rocky Cape and Tiagarra Aboriginal Centre speak the language of heritage. Stately homes and Georgian civic buildings in Tasmania are remnants of the historical past of this place.

Brewery tours: Tasmania is famous for its breweries and in particular its wine, a trip to the local breweries is a great experience.

Launceston's attractive Victorian streetscapes, watching the Tarmar valley from Brady's bush ranging lair, and lazing on stone's of the Salamanca warehouse is a treat for every visitor. Explore Hobart and the surrounding towns of Richmond and Kettering. Take in a harbor cruise and unwind in this blend of heritage and scenery. Visit the Launceston and Tamar Valley to sample fine food and wine and enjoy the scenery. Take a boardwalk stroll over the wetlands at Tamar Island. You can go on the Tamar Valley Wine route.
Travel to Tasmania
Tasmania is served by two major airports - Hobart international airport and Launceston airport as well as two small airports, Burnie and Devonport. A choice of accommodation is available in Tasmania; from historic hotels and self contained apartments to hostels and bed and breakfast facilities. Food in the early days in Tasmania bore English influence but with tourists and immigrants flocking in, Tasmanian restaurants have started serving a variety of cuisines.

Tasmania has four distinct seasons, summer, winter, autumn and spring. The climate in Tasmania is highly unpredictable with variation in temperature and wind speed being noticed within the same week. The best time to travel to Tasmania is between January and February.
More on Travel Pages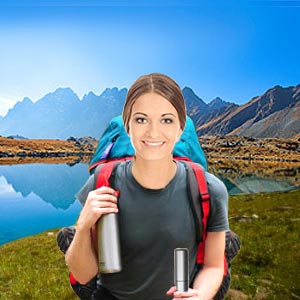 Recreation Guide - Look up interesting ideas for leisure activities and hobbies ...
Travel Plan - Pack up and get set to explore the World ...
Camping Checklist - Essential items on your camping list ...
Vacation Condo Rental - Happy vacations sans exorbitant hotel bills ...
Rental Travel Trailer - Home away from home ...
Yacht Charter - Amenities of a floating five-star resort ...
Cruise Travel Guide - Relaxed vacation aboard a luxury cruise liner ...
Travel Insurance - Traveling these days is fraught with risks ...
Tipping Etiquette - For good service ...
Budget Vacation Tips - Take a holiday without breaking the bank! ...
Winter Vacation - Cold locale or warm destination ...
Spa Vacations for Women - Soak in the pampering ...
Vacations for Single Women - Let down your hair ...
Winter Resorts - Powdery snow slopes ...
Backpacking Holiday - Travel light, travel cheap ...
Golf Vacation Package - Ideal for golf lovers ...
Cheap Holiday Package - Hassle-free holiday ...
Low Cost flights - Low cost air travel ...
Budget Motels - Accommodation at reduced rates ...


American Destinations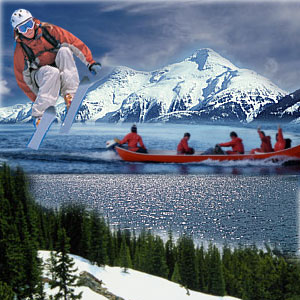 Banff National Park - Big Mother Nature ...
Amelia Island Florida - Florida's Natural Island destination ...
Sanibel Island - Shells and more ...
Finger Lakes Trail - Sampling wines ...
San Diego Attractions - Live life outdoors ...
Fort Lauderdale Travel - Venice of America ...
Orlando Florida Vacation - Theme parks, water-world adventure ...
Colorado Vacation - spanerse landscapes ...
Florida Keys - Archipelago of about 1700 islands ...
Maine Vacation - Visual delight of colors ...
Travel to Salt Lake City - Popular skiing destination ...
Travel to Newark - Enjoyable holiday destination ...
Fort Myers Travel - City of palms ...
Tennessee Vacation - Abode of country music ...
Alaska Adventure Travel - Natural bounty at its pristine best ...
Yellowstone Vacation - 2.2 million acres of pristine wilderness ...
Nags Head - Head towards Nags Head ...
Lake Tahoe Ski Resort - Holiday destination all year round ...
Grand Canyon Tour - Nature's spectacular bounty ...
Yosemite National Park - Largest sub alpine meadow in Sierra ...
Ottawa Vacations - Year round vacation destination ...
Summer Holidays in Montana - Mountain ranges and wildlife ...


Adventure holidays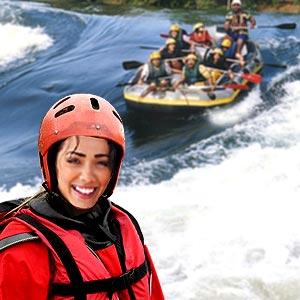 Ecotourism Holidays - Explore without hurting ...
Madagascar Travel Guide - Ecological Hotspot ...
White Water Rafting Holidays - An adrenaline high ...
Lake Titicaca Islands - Communion with nature ...
Kayaking Trips - Straight to the great outdoors ...


Travel Destinations
Palawan Philippines ...
Cameron Highland - Home to extraordinary flowers ...
Visiting Cayman Islands - Trio of serene islands ...
Seychelles Vacations - Exotic palms, true Creole cuisine ...
Dominican Republic Vacation - Endless summer ...
Cartagena Colombia - spanersity in landscape, weather and lifestyle ...
Galapagos Vacation Packages - Watch unique species at close quarters ...
Machu Picchu Travel - Beauty and mystery ...
San Juan Puerto Rico - Tropical island taking you back in time ...
Victoria British Columbia - Spectacular scenic beauty ...
Tenerife Holiday - Isle of eternal springtime ...
Fiji Vacation - Virgin grasslands and tropical rainforests ...
Fall Foliage Tour - Kaleidoscope of colors ...
Quebec Travel - French history, traditions and way of life ...
Saltspring Island - Waters of the British Columbia ...
Argentina Travel Guide - Enchanting scenery, fascinating wildlife ...
Jerusalem Tour - Revered Holy Land ...
Petra Jordan - Poetry in Pink ...
Via Dolorosa - Way of the Cross ...
Amsterdam Vacation - Masterpieces and museums ...
Bermuda Cruise - Coral pink beaches ...
Halifax Tour - Miles of rugged shoreline ...
Niagara Falls Canada - Thunder of Waters ...
Tropical Getaway - Fun filled Tropical getaway ...
Mexico Travel Package - Desert landscapes, snow-capped volcanoes, glitzy resorts, tropical beaches ...
Hawaii Travel Package - Coral beaches with rolling white surf, cloud-covered volcanoes ...
Tahiti Vacation - Overwater bungalows, catamaran rides and snorkeling ...
Barbados Vacation - A flat coral island among the blue-green seas ...
Cyprus Holidays - Home of Aphrodite...
Egypt Holidays - Eternal gift of the Nile ...
Travel to Costa Rica - The jewel in Central America ...


Family Vacation
All Inclusive Family Vacation - Cherished memories ...
Vacation with Kids - Bonding time and fun time ...
Holidays with Pets - Pet-friendly accommodation ...


Beach Vacation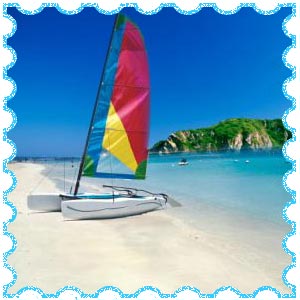 Laguna Beach Hotel - 42 miles of clean sandy stretch ...
Travel to French Polynesian Islands - Honeymooners Paradise ...
Myrtle Beach Resort - Golf-lover's treat ...
Daytona Beach Florida - Speed and serenity ...
Panama City Beach Florida - Beach lover's beach ...
Orient Beach - Dual heritage of French and Dutch ...
Sunset Beach NC - Great family holiday ...
Bondi Beach - Take in the sun and surf ...


Australia Travel Destinations
Great Barrier Reef - World's largest coral reef ...
Australia Cruise - Fragile coral ecosystem ...
Tasmania Australia - Wild landscapes and unspoiled natural reserves ...


European Tour
Mallorca Travel Tips - Beautiful Spanish island ...
Travel to Budapest - Hot Thermal Springs ...
Jungfrau Top of Europe - Top of the World experience ...
Travel to Chamonix - Crisp cold mountain air
Antwerp Tourism - Diamond district ...
Poland Travel - Blend of the old and new ...
Turkey Travel Planner - Astride two continents ...
Prague Travel Guide - Golden Prague ...
Monte Carlo Monaco - Luxury holiday destination ...
Ireland Vacation - Grandeur of old castles and romantic ruins ...
Pisa Italy - Breathtaking architecture and sculpture ...
Florence in Italy - Sense of timelessness ...
Croatia Beach - Jade green and cobalt waters ...
Lanzarote Canary Islands - Volcanic island resort ...
Genoa Tour - Architectural and cultural treasures ...
Malta Holidays - Perfect holiday destination near Sicily ...
Venice Vacation - Old world charm, romance and history ...
French Riviera Vacation - Destination offering unforgettable memories ...
Travel Package Portugal - History, religion, natural beauty and more ...
Travel to France - Enjoy verdant vineyards, majestic châteaux and a cultural experience ...
Andorra Tourist - Epitome of beauty and serenity ...
London Travel Package - A melting pot of various nationalities and cultures ...
Cardiff Tourist Information - Breathtaking mountains, verdant valleys and picturesque coastline ...
Weekend Break in Scotland - Edinburgh is not only about tartan and bagpipes ...
Helsinki Finland - Sheet of white snow ...
Liechtenstein - Green pastures, fairy-tale castles, mighty Rhine river ...
Scandinavian Cruise - Fjords, windmills, rugged Arctic landscape ...
Madrid Vacation - Rich culture, artistic heritage ...
Belarus Tours - Land locked nation ...
Luxembourg Travel Guide - Nature, culture and history ...
Latvia Tourism - North Europe's hidden treasure ...
Estonia Vacation - Medieval architecture and modern development ...
Albania Tours - Home of Mother Theresa ...
Bulgaria Vacation - Largest producer of rose oil ...


Asia Holiday Destinations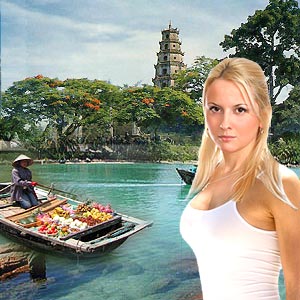 Laos Sightseeing - Land of million elephants ...
Chocolate Hills - Erosion over time ...
Guimaras Island - Mango Country ...
Borneo Eco Tours - Responsible eco tourism ...
Sightseeing Japan - Cherry blossoms, autumn leaves ...
Cambodia travel - Vibrant culture and rich heritage ...
Saigon Vietnam - Scenic coastline, idyllic landscape ...
Bhutan Travel - Last Shangri La ...
Macau Tour - Confluence of Mediterranean style on the Chinese coast ...
Guangzhou China - Southern gate of China ...
Shenzhen China - Symbol of China's growth ...
Hong Kong Vacation - Gateway to Mainland China ...
Lantau Island Hong Kong - Experience many things in one place ...
Dubai Shopping Festival - Tourist destination of the Gulf ...
Kuala Lumpur Tour - Confluence of Klang and Gombak river ...
Singapore Tourism - Most popular travel destination in Asia ...
Bali Indonesia - Picturesque Rice terraces and white sandy beaches ...
Phuket Thailand - Coral in the Andaman Sea ...
Bangkok Vacation - Venice of the East ...
Mauritius Holidays - Beautiful turquoise waters of the Indian Ocean...
Goa Holidays - Pristine beaches, Portuguese influence and architecture and rich cultural milieu ...
Nepal Holiday - Magnificent temples, breathtaking mountain views and lush hill terraces ...
Maldives Resort - Over water bungalows ...