Steeped in history, rich in culture and refreshingly cosmopolitan, Halifax, the Capital city of Nova Scotia, Canada has the energy and amenities of a capital city as well as the charm and coastal village wilderness for which Nova Scotia is known. Halifax is the largest city in the Atlantic Provinces of Canada. It was in 1749 that Edward Cornwallis landed with 2500 settlers on the Chebucto peninsula and established a permanent fortified settlement. This fort was named as Halifax in honor of Lord Halifax, the President of the British Board of Trade.

The entire region of Halifax NS delights the tourist with its impressive array of entertainment, from museums and galleries to historic sites, fine multicuisine restaurants and colorful gardens. Take a Halifax tour and check out its lively nightlife, charming seaside towns, sun drenched beaches, sparkling coves and miles of rugged shoreline guarded by powerful lighthouses.
Halifax NS
Metro Halifax is a commercial, educational, research and technological centre of Atlantic Canada. It comprises 40% of the population of Nova Scotia. Halifax houses one of the world's greatest natural harbours and its rich maritime history is due to its strategic location. Halifax is not only a busy Atlantic seaport but a leading economic and cultural hub of Eastern Canada, a city teeming with heritage and a perfect place for a holiday vacation.

The Halifax international Airport offers a wide variety of services for those travelers arriving in Halifax. It serves about three million passengers and nearly hundred thousand plane movements in a year. Bus services from Halifax International Airport are available with several departures daily for Sydney, Annapolis Valley, Yarmouth, Truro and Prince Edward Island.

Halifax is the place for outstanding restaurants featuring fresh Atlantic seafood and exotic international cuisine. European cuisine restaurants are found in the historic properties on Granville Street, authentic French restaurants are located in Dresden Row while Italian restaurants are located on Lower Water St. inside the Brewery Markets. There are a large number of good cafes, pubs and other eateries throughout downtown Halifax.
Halifax weather

Temperatures are warmest in Halifax between May and October. Summer temperatures range from 20 degrees Celsius with night temperatures dropping to the low teens. Winter temperature ranges from 0 to 3 degrees Celsius. Most of the attractions in Halifax such as museums and maritime exhibitions are open for the most hours during the period from May to October, whereas most attractions operate under reduced hours during the rest of the season.
Day trips from Halifax

Peggy's cove: The stunning bare granite rocks and cliffs with its historic lighthouse, Peggy cove is among the most photographed sites in Canada. The 45-minute drive from Halifax is itself quite stunning. Sunsets are gorgeous and peaceful on clear summer evenings. During stormier days, when waves crash against the cliffs sending salt spray high into the air, Peggy's cove is at its picturesque best. Tourists need to heed warnings about the slippery rocks.

The South Shore: Lunenburg and Mahone Bay on Nova Scotia's south shore are widely popular with tourists. It is the home to the famous schooner the Bluenose, Lunenburg's remarkable conservation of its ship building and fishing heritage. Three charming wooden churches make a beautiful impression across the bay. Both the towns can be visited from Halifax by car.

The Annapolis Valley: This is a strong agricultural area that boasts of gentle scenery and warm coastal areas. You can buy strawberries, blueberries and plenty of apples and harvest vegetables directly from farmers. Upper Clements Amusement and Wildlife Parks are situated in this region. Do not miss the wooden roller coaster rides.

The Annapolis Royal is a small town about two hours from Halifax. It houses the Fort Anne National Historic site. This historic site has a museum detailing its ancestry. The site has been reconstructed and features costumed interpreters allowing tourists to have a glimpse of life in the early 17th century.

Grand Pre: National historic site: This is just two hours from Halifax just past the pretty town of Wolfville on Minas Basin. This site commemorates the 1755 deportation of the Acadians. There are formal gardens, church and restored 19th century blacksmith shop which are accessible seasonably for the tourist to visit.

Cape split: Blomidon Provincial Park: A popular place for those living in the valley, it provides beautiful view over the Bay of Fundy's Mina Basin with spectacular tides. There are short hills and meadows that drop sharply several hundred meters into the basin. It also has many good trails with spectacular views.
Beaches at Halifax
Lawrence town is a favorite with surfers and wave jumpers on the Dartmouth side of the bridge.

Rainbow haven is a more sheltered and marginally warmer beach. It has lovely waters. The boardwalk stretches into the ocean.

Crystal Crescent is a beautiful beach situated on the Halifax side of the harbour but it is very busy, given its proximity to the town.

Queensland beach on St.Margaret's bay is also popular and is the warmest of beaches near Halifax.

Martinique beach is the longest in the province and strikingly beautiful.

Taylor Head is on the Eastern shore and it is beautiful but cold.

Halifax tour attractions

There are a number of lakes in and around Halifax. The Chocolate and William's lake which are well loved is close to the city centre. These lakes are clean and quiet with nice swimming spots. Papermill Lake in Bedford is larger and also popular. Birch cove beach on Lake Banook in Barmouth are supervised local favorites for swimming. Several paddling opportunities and trails are found in Lake Banook.
McNab's island: This Island is situated at the harbour's mouth. It is easily accessible by a short boat ride on the water front. Natural habitat and three forts of historical value dating back to early 19th century are preserved here. There is guided nature and history tours with camping arranged through the department of Natural Resources.

Sherbrooke Village: Located about two and a half hour drive away from Halifax, this is an interesting trek for those interested in Nova Scotian life during the late 19th and early 20th centuries. Over 25 restored buildings affiliated to the Nova Scotia museum are open to the public here.

York Redoubt National Historic Site: The site is positioned on a bluff at the harbour's entrance. A tourist can wander about the armaments, take a wonderful view, breathe salty sea air and eventually come to Duncan's cove which is rocky, windswept and a great place to walk along the coast.
Halifax Canada

The Halifax Citadel: A must-see spot especially during the Canada day (July 1) celebrations, this old fort on hill overlooking the city and the harbour is a national historic site and home to a museum and a small ceremonial garrison.

The Public Gardens: Sparkling fountains, historic sanctuary, natural ponds, bird life and band concerts makes this as one of the finest original formal Victorian Public Gardens in North America. The winding pathways lead to a magnificent trees and shrubs and colorful flower beds in a17-acre garden.

Memory Lane Heritage Village: Located in Lake Charlotte, along the Marine Drive Nature Trail, this heritage village depicts life in a rural Nova Scotia village from 1940 -1950. The village features restored buildings, complete with period artifacts and staffed by costumed hosts. Cooked meals are available here.
Nova Scotia specials

The Nova Scotia International Tattoo: This is among the world's largest annual indoor shows held every year in July. Over 2000 military and civilian performers from around the world participate in this show. Entertainment includes marching bands, pipes, drums, comedy, singing, dancing, gymnastics and competitions. This event is rated as one of the top 100 events in North America by the American Bus Association.

Nova Scotian Crystal: This is Canada's only manufacturer of mouth-blown hand cut crystal. Each piece is individually made by master craftsmen using time honored traditional techniques. Located in the historic Halifax waterfront, visitors are invited to visit the glass works and show rooms to experience this truly creative process at work.
More on Travel Pages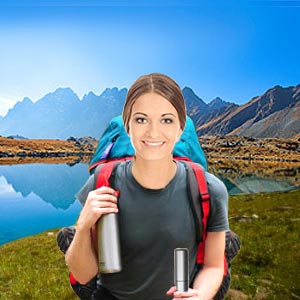 Recreation Guide - Look up interesting ideas for leisure activities and hobbies ...
Travel Plan - Pack up and get set to explore the World ...
Camping Checklist - Essential items on your camping list ...
Vacation Condo Rental - Happy vacations sans exorbitant hotel bills ...
Rental Travel Trailer - Home away from home ...
Yacht Charter - Amenities of a floating five-star resort ...
Cruise Travel Guide - Relaxed vacation aboard a luxury cruise liner ...
Travel Insurance - Traveling these days is fraught with risks ...
Tipping Etiquette - For good service ...
Budget Vacation Tips - Take a holiday without breaking the bank! ...
Winter Vacation - Cold locale or warm destination ...
Spa Vacations for Women - Soak in the pampering ...
Vacations for Single Women - Let down your hair ...
Winter Resorts - Powdery snow slopes ...
Backpacking Holiday - Travel light, travel cheap ...
Golf Vacation Package - Ideal for golf lovers ...
Cheap Holiday Package - Hassle-free holiday ...
Low Cost flights - Low cost air travel ...
Budget Motels - Accommodation at reduced rates ...


American Destinations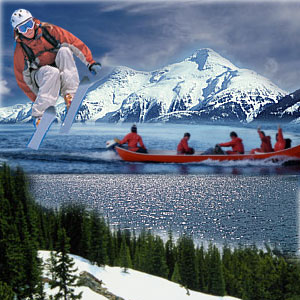 Banff National Park - Big Mother Nature ...
Amelia Island Florida - Florida's Natural Island destination ...
Sanibel Island - Shells and more ...
Finger Lakes Trail - Sampling wines ...
San Diego Attractions - Live life outdoors ...
Fort Lauderdale Travel - Venice of America ...
Orlando Florida Vacation - Theme parks, water-world adventure ...
Colorado Vacation - spanerse landscapes ...
Florida Keys - Archipelago of about 1700 islands ...
Maine Vacation - Visual delight of colors ...
Travel to Salt Lake City - Popular skiing destination ...
Travel to Newark - Enjoyable holiday destination ...
Fort Myers Travel - City of palms ...
Tennessee Vacation - Abode of country music ...
Alaska Adventure Travel - Natural bounty at its pristine best ...
Yellowstone Vacation - 2.2 million acres of pristine wilderness ...
Nags Head - Head towards Nags Head ...
Lake Tahoe Ski Resort - Holiday destination all year round ...
Grand Canyon Tour - Nature's spectacular bounty ...
Yosemite National Park - Largest sub alpine meadow in Sierra ...
Ottawa Vacations - Year round vacation destination ...
Summer Holidays in Montana - Mountain ranges and wildlife ...


Adventure holidays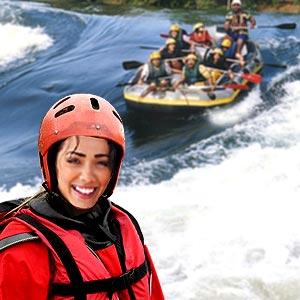 Ecotourism Holidays - Explore without hurting ...
Madagascar Travel Guide - Ecological Hotspot ...
White Water Rafting Holidays - An adrenaline high ...
Lake Titicaca Islands - Communion with nature ...
Kayaking Trips - Straight to the great outdoors ...


Travel Destinations
Palawan Philippines ...
Cameron Highland - Home to extraordinary flowers ...
Visiting Cayman Islands - Trio of serene islands ...
Seychelles Vacations - Exotic palms, true Creole cuisine ...
Dominican Republic Vacation - Endless summer ...
Cartagena Colombia - spanersity in landscape, weather and lifestyle ...
Galapagos Vacation Packages - Watch unique species at close quarters ...
Machu Picchu Travel - Beauty and mystery ...
San Juan Puerto Rico - Tropical island taking you back in time ...
Victoria British Columbia - Spectacular scenic beauty ...
Tenerife Holiday - Isle of eternal springtime ...
Fiji Vacation - Virgin grasslands and tropical rainforests ...
Fall Foliage Tour - Kaleidoscope of colors ...
Quebec Travel - French history, traditions and way of life ...
Saltspring Island - Waters of the British Columbia ...
Argentina Travel Guide - Enchanting scenery, fascinating wildlife ...
Jerusalem Tour - Revered Holy Land ...
Petra Jordan - Poetry in Pink ...
Via Dolorosa - Way of the Cross ...
Amsterdam Vacation - Masterpieces and museums ...
Bermuda Cruise - Coral pink beaches ...
Halifax Tour - Miles of rugged shoreline ...
Niagara Falls Canada - Thunder of Waters ...
Tropical Getaway - Fun filled Tropical getaway ...
Mexico Travel Package - Desert landscapes, snow-capped volcanoes, glitzy resorts, tropical beaches ...
Hawaii Travel Package - Coral beaches with rolling white surf, cloud-covered volcanoes ...
Tahiti Vacation - Overwater bungalows, catamaran rides and snorkeling ...
Barbados Vacation - A flat coral island among the blue-green seas ...
Cyprus Holidays - Home of Aphrodite...
Egypt Holidays - Eternal gift of the Nile ...
Travel to Costa Rica - The jewel in Central America ...


Family Vacation
All Inclusive Family Vacation - Cherished memories ...
Vacation with Kids - Bonding time and fun time ...
Holidays with Pets - Pet-friendly accommodation ...


Beach Vacation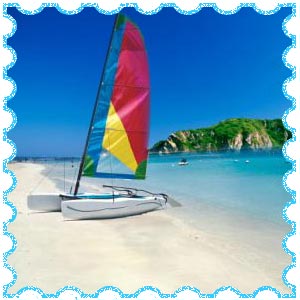 Laguna Beach Hotel - 42 miles of clean sandy stretch ...
Travel to French Polynesian Islands - Honeymooners Paradise ...
Myrtle Beach Resort - Golf-lover's treat ...
Daytona Beach Florida - Speed and serenity ...
Panama City Beach Florida - Beach lover's beach ...
Orient Beach - Dual heritage of French and Dutch ...
Sunset Beach NC - Great family holiday ...
Bondi Beach - Take in the sun and surf ...


Australia Travel Destinations
Great Barrier Reef - World's largest coral reef ...
Australia Cruise - Fragile coral ecosystem ...
Tasmania Australia - Wild landscapes and unspoiled natural reserves ...


European Tour
Mallorca Travel Tips - Beautiful Spanish island ...
Travel to Budapest - Hot Thermal Springs ...
Jungfrau Top of Europe - Top of the World experience ...
Travel to Chamonix - Crisp cold mountain air
Antwerp Tourism - Diamond district ...
Poland Travel - Blend of the old and new ...
Turkey Travel Planner - Astride two continents ...
Prague Travel Guide - Golden Prague ...
Monte Carlo Monaco - Luxury holiday destination ...
Ireland Vacation - Grandeur of old castles and romantic ruins ...
Pisa Italy - Breathtaking architecture and sculpture ...
Florence in Italy - Sense of timelessness ...
Croatia Beach - Jade green and cobalt waters ...
Lanzarote Canary Islands - Volcanic island resort ...
Genoa Tour - Architectural and cultural treasures ...
Malta Holidays - Perfect holiday destination near Sicily ...
Venice Vacation - Old world charm, romance and history ...
French Riviera Vacation - Destination offering unforgettable memories ...
Travel Package Portugal - History, religion, natural beauty and more ...
Travel to France - Enjoy verdant vineyards, majestic châteaux and a cultural experience ...
Andorra Tourist - Epitome of beauty and serenity ...
London Travel Package - A melting pot of various nationalities and cultures ...
Cardiff Tourist Information - Breathtaking mountains, verdant valleys and picturesque coastline ...
Weekend Break in Scotland - Edinburgh is not only about tartan and bagpipes ...
Helsinki Finland - Sheet of white snow ...
Liechtenstein - Green pastures, fairy-tale castles, mighty Rhine river ...
Scandinavian Cruise - Fjords, windmills, rugged Arctic landscape ...
Madrid Vacation - Rich culture, artistic heritage ...
Belarus Tours - Land locked nation ...
Luxembourg Travel Guide - Nature, culture and history ...
Latvia Tourism - North Europe's hidden treasure ...
Estonia Vacation - Medieval architecture and modern development ...
Albania Tours - Home of Mother Theresa ...
Bulgaria Vacation - Largest producer of rose oil ...


Asia Holiday Destinations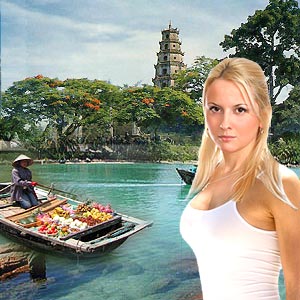 Laos Sightseeing - Land of million elephants ...
Chocolate Hills - Erosion over time ...
Guimaras Island - Mango Country ...
Borneo Eco Tours - Responsible eco tourism ...
Sightseeing Japan - Cherry blossoms, autumn leaves ...
Cambodia travel - Vibrant culture and rich heritage ...
Saigon Vietnam - Scenic coastline, idyllic landscape ...
Bhutan Travel - Last Shangri La ...
Macau Tour - Confluence of Mediterranean style on the Chinese coast ...
Guangzhou China - Southern gate of China ...
Shenzhen China - Symbol of China's growth ...
Hong Kong Vacation - Gateway to Mainland China ...
Lantau Island Hong Kong - Experience many things in one place ...
Dubai Shopping Festival - Tourist destination of the Gulf ...
Kuala Lumpur Tour - Confluence of Klang and Gombak river ...
Singapore Tourism - Most popular travel destination in Asia ...
Bali Indonesia - Picturesque Rice terraces and white sandy beaches ...
Phuket Thailand - Coral in the Andaman Sea ...
Bangkok Vacation - Venice of the East ...
Mauritius Holidays - Beautiful turquoise waters of the Indian Ocean...
Goa Holidays - Pristine beaches, Portuguese influence and architecture and rich cultural milieu ...
Nepal Holiday - Magnificent temples, breathtaking mountain views and lush hill terraces ...
Maldives Resort - Over water bungalows ...