Consuming a healthy quantity of spinach or other greens regularly doesn't happen easily with most. But you might change your mind after you taste the delicious and nourishing green smoothie. A power house of nutrients, a green smoothie is a simple recipe of greens and fruits. Green smoothie is a blended drink and is a complete food by itself.
Start your day with a green smoothie

A green smoothie is the best way to get a large amount of greens into your diet. It is a wonderful breakfast drink, being a powerhouse of healthy carbohydrates, minerals, chlorophyll and phytochemicals. Green smoothies are loaded with vitamins and are no doubt an excellent source of fiber.

Green smoothie can be introduced as a wholesome food for kids. It is also believed that green smoothies do wonders to cleanse the colon. The phytochemicals present in the greens help fight diseases like cancer and heart diseases.

The fiber and the sugar in the smoothie are absorbed slowly by the blood unlike the blood sugar rush in case of juices. The nutrition derived from the smoothie refreshes and rejuvenates every cell in the body thus helping people overcome different food addiction.

Smoothies are highly nutritious because by blending the greens, the cell walls of the greens are broken. This releases all the nutrition and also makes your greens tastier. While we chew greens, we might not chew well enough to break the cell walls of the greens and release the vital enzyme and nutrients that are so valuable for us.
Green smoothies are very filling as they have a blend of greens and fruits. They should be consumed separately and should not be combined with other solid food. Combining them with solid food might make digestion difficult. People feel highly energetic after consuming the drink as it is filling, nutritious and is easily digestible.
Green smoothie
Boosts your immune system

Aids digestion

Balances the pH in the body

Aids weight loss

Boosts the mental performance

Panacea for body aches and pains

Improves the overall well-being of a person

Easy to make and no mess to clean up

Green smoothie tips
Use more fruits than vegetables, the ratio should be 60-40, 60% fruits and 40% greens.


Greens like spinach, romaine lettuce, kale, and Swiss chard can be used to make green smoothie. They enrich the taste of the smoothie.


Fruits like pears, apples, mangoes, papayas, bananas, blueberries and pineapples can be used to make green smoothie.


Use fruits with low sugar content, this can help you lose weight quickly.


People with a sensitive digestive tract can combine one vegetable and one fruit. Other people can combine various fruits and vegetables to make the green smoothie.


Use ripe fruits to make smoothies.


Using bananas and mangoes will help mask the taste of the greens. Overripe fruits are very sweet.


Using high powered blenders (1000 watts) to get a smooth blend.


Try and grow your greens so that you can use the tender part of the greens

Green smoothie weight loss
The latest trend in the weight loss plan, the green smoothie weight loss plan has found favor with many. Green smoothies have proven to be a wonderful weight loss recipe.
Green smoothies are filled with vitamins, fiber, minerals and other nutrients that are needed for the body on a regular basis. These are also the essentials of a healthy weight loss program.


The dietary fiber in the smoothies helps prevent insulin resistance. It helps maintain healthy hormonal balance and provides satiety when consumed.


The craving for sugary food comes down drastically as the fruits in the smoothies provide the much sought after sugar.


Fruits and greens are low in calories, fat and sugar thus quickening the weight loss process.


Overall craving for food comes down with regular intake of green smoothies.


Greens have sufficient water content. Thus the dehydration induced by dieting does not happen with green smoothies.

If you feel too hungry, add a tablespoon of flax seeds to each smoothie. Even if you don't feel hungry, ensure you drink a smoothie every two to three hours. This will keep your metabolism rate high thus burning fat and toxins. Frozen fruits improve the creamy texture of the smoothie

Men and women have different calorie requirements. Based on this they can consume green smoothies up to 80 ounces per day. Calories consumed through smoothies should not exceed 1500 calories per day.
Green smoothie recipes

Banana kale smoothie

Bananas 2
Kale 5 leaves
Hulled hemp seed 2 tbsp
Frozen blue berries 1 bag
Water 2 ½ cups

Blend all the ingredients in a high speed blender. Add enough water while blending. For thinner consistency of smoothies, add more water
Papaya parsley smoothie

Papaya peeled, 3 cups
Parsley 1 handful

Blend the papaya well. Blend the parsley well. Mix and blend again.
Apple, dandelion combo

Large apples 2
Banana 1
Dandelion greens 1 bunch
Lemon 1
Flax seeds 2 tsps, optional
Water as required

Blend all the ingredients in a high speed blender. Adding banana makes the smoothie creamier. You can add the zest of the lemon
Carrot ginger smoothie

Carrots 1 bunch
Avocado 1
Fresh ginger 1/3 inch
Lemon, peeled ½
Cayenne pepper a pinch
Sea salt a pinch

Blend all ingredients well and serve
Parsley lemon smoothie

Flat leaf parsley 1 bunch
Bananas 1-2
Lemons 1-2 with the rind, seeds and pith removed
Sweetener 20-30g
Water as required
Ice blocks 1 cup

Blend all ingredients well. Serve cold.
Green smoothie cleanse

A green smoothie cleanse brings about a lifestyle change in people. Those who have followed a 3-day green smoothie diet have noticed powerful changes. Over time they have overcome the need to overeat. The fiber and power-packed ingredients go a long way in keeping you satiated and prevent succumbing to the temptation of processed foods.

When on a cleansing program, remember to stay well-hydrated. Drink plenty of water and try to avoid caffeine. Cut down on animal products, coffee, sugar, salt, refined foods, etc. Greens are strong cleansers as they are chlorophyll rich and fiber rich too. They also contain abundant vitamins, minerals and proteins.
Green smoothie cleanse benefits
People tend to lose weight when they follow the cleansing routine.


Skin becomes soft, smooth and glowing.


Puffiness, if any disappears.


Energetic feeling


Toxins are removed, the entire system gets detoxified.


Detoxification of the body prevents illness and diseases.


No feeling of nausea or lightheadedness as associated with other types of cleanses.


As you take up these cleanses regularly, you tend to fall out on cravings for junk food.

More on Food Topics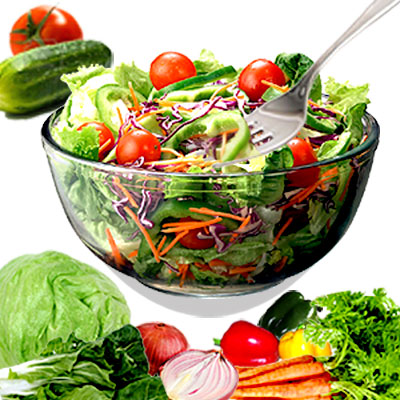 Food and Nutrition Facts - Regional cuisines, food facts and gourmet meals ...
Chamomile - Gentle apple-like aroma ...
Parsnip Soup - Traditional American Soup ...
Dim Sum - Bite-sized morsels ...
Gazpacho Soup - Chilled soup ...
Whole Grain Cereal - Powerhouses of fiber ...
Jicama Nutrition - Replace your potatoes ...
Bok Choy Stir Fry - Chinese cabbage ...
Chia Seeds Benefits - Rival to flax seed ...
Teff Nutrition - Tiny powerhouse ...
Kaniwa - Next super food ...
Flax Seed - Rich in omega 3 fatty acids and lignans ...
Wheatgrass Benefits - Power-packed green gold ...
Kelp Benefits - Iodine-rich seaweed ...
Types of Chili Peppers - Turn the heat on ....
Medicinal Benefits of Pomegranate - Health-packed juicy seeds ...
Arugula Leaves - Rocket Salad leaves ...
Pitaya Fruit - Mild and flavorful ...
Benefits of Celery - Crunchy garnish or dieter's delight ...
Leek - Asparagus for the Poor Man ...
Asparagus Benefits - Bright green stalks ...
Oyster Stew - aphrodisiacs and prime health food ...
Oyster Mushroom - Unusual mushroom recipe ...
Lupin Beans - Nutrition packed ...
Quinoa - Wonder grain ...
Freekeh - Young green wheat ...
Extra Virgin Olive Oil - Rich source of monounsaturated fats ...
Dill Pickle - Served with deli sandwiches ...
Sauerkraut - Sour cabbage ...
Fat Burning Foods - Bust the fat ...
Nutrition Chart - Understand nutritional requirements ...
Food Combining - Key to wholesome nutrition ...
Calorie Counter - Counting calories ...
Non Alcoholic Beverage - Party time ...
Punch Recipes - Fun drink for parties ...
Food Label Nutrition - Understanding nutritional data ...
Homemade Sausages - Meat Lover's delight ...
Cooking Steak - The perfect steak ...
Eating on a Budget - Eat right, eat smart ...
Budget Friendly Recipes - Easy on the pocket ...

Quick Recipes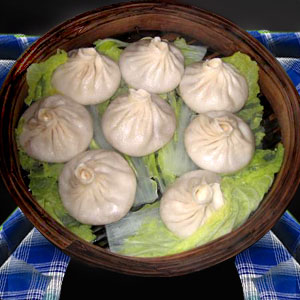 Healthy Packed Lunch - Lunch on the go ...
Overnight Oats Recipes - Easy tasty healthy mornings ...
Eggplant Casserole - Grill, bake or stuff it ...
Brunch Recipes - In-between meal ...
Burrito Recipes - Folded delights ...
Muffin Recipes - Lunch box treat ...
Cupcake Frosting - Little baked treats ...
Apple Crisp - Warm and crumbly ...
Stir Fry Cooking - Retain the color and aroma ...
Seafood Salad Recipe - Work with a variety of herbs, dressings and seasonings ...
Cooking Corn on the Cob - Retain the milky moisture ...
Finger Food Recipe - Bite sized snacks ...
Sandwich Recipe - Quick, simple and wholesome ...
Bread Stuffing Recipes - Ready to stuff ...
Easy Chili Recipes - Rev up your metabolism ...
Picnic Recipes - Easy to make and easy to pack ...
Edible Mushroom Recipes - Mushrooming recipes ...
Mushroom Soup Recipes - Rejuvenating Soups ...
Dip Recipe - Wonderful with snacks ...
Tapas Recipe - Spanish appetizers ...
Corned Beef Recipe - Cured meat ...
Canned Salmon Recipe - Whip up great meals ...
Tilapia Recipes - No saturated fat, no cholesterol...
Crumb Cake - Moist and tender ...
Flourless Chocolate Cake - Gluten-free cakes ...

Regional Food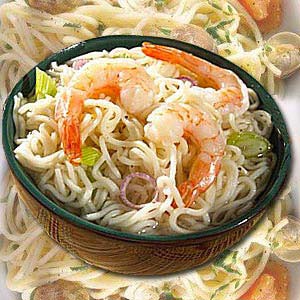 Lasagna Recipe - Delicious layers of cheese, sauce, herbs ...
Peruvian Ceviche - Fresh raw fish dish ...
Chinese Food Recipe - Different Chinese cooking styles, mouthwatering recipes and more ...
Vietnamese Food Recipe - Rice cakes, fish sauce, crunchy vegetables ...
Malaysian Food - Wafting aroma of Meat Satay on a bed of rice ...
Korean Food Recipe - Kimchi flavors ...
Indian Curry Recipe - Fiery, spicy, tangy ...
Edible Rice Paper - Unique authentic taste ...
Mexican Food Recipe - Read up on spicy salsa and mexican herbs ...
Quesadilla - Cheese tortilla ...
Guacamole Dip - Avocado-based relish dip ...
Italian Food Recipe - Cheese, olive oil and salads ...
Spanish Food Recipe - Saffron flavored rice with meat or seafood ...
Kosher Food - It is all about Jewish set of rules ...
Falafel Recipe - Israeli hamburger ...
Tandoori Chicken - Marinated and grilled ...
Noodles - Stir fried or steamed ...
Canape - Delicious, attractive snack ...
Couscous - Serve with stew or curry ...
Meatloaf - Seasoned meat dish ...
Chowder - Thick, steaming broth ...
Gumbo Recipe - Spicy Louisiana soup ...
Crockpot Recipes - Cooking in a pot ...
Moroccan Food - Rich intense tastes ...

Healthy Food
Pre Workout Snack - Fuel up for workout ...
Matcha Tea - Greenest Antioxidant ...
Simple food Swaps to Lose Weight - Swap to healthy eating ...
Foods to Beat Stress - Heap calm on your plate ...
Foods to beat Insomnia - To help you doze ...
Bone Density Foods - Preserve bone mass ...
Prebiotic Foods - Delicate combination of good and bad bacteria ...
Kefir Grains - Natural probiotic beverage ...
Agave Nectar - Delicious and healthy sweetener ...
Spicy Trail Mix - Nutrition on the go ...
Pesto Sauce - Summer pasta sauce ...
Homemade Hummus - Spread on good health
Crab Cake Sauce - Delicate crab meat
Bamboo Shoots Nutrition - Fiber and nutrients ...
Lemon Grass Plant - Tangy lemony aroma ...
Butter Beans Recipes - Nutrition in a bean...
Loose Green Tea - Good health in a teacup ...
Seaweed Nutrition - Outstanding nutritional profile ...
Healthy Food - An overview of healthy food options for our body requirements ...
Low Fat Granola Bar - Meal on the go ...
Steel Cut Oatmeal - Nutritional powerhouse ...
Fruit Pizza - Fruits on a crust ...
Pizza Toppings - Top up the cheese ...
Green Smoothie - Power packed drink ...
Healthy Meal Planning - Add the health factor ...
Delicious Mealtime Recipes - Ideas you can use ...
Heart Healthy Fats - Blast that fat ...
Healthy Heart Recipe - Heart friendly dishes ...
Healthy Dinner Recipe - Enjoyable and wholesome mealtimes ...
Healthy Dessert Recipe - Indulge your sweet tooth sans the guilt ...
Healthy Fast Food - Make healthy choices ...
Healthy Kid Recipe - Balancing the meals ...
Probiotic Food - For life ...
Diabetic Friendly Foods - Low Glycemic foods ...
Fruit Salad Recipe - The flavor of fresh crunchy fruits and heavenly dressings ...
Bread Pudding - Simple and tasty ...
Tofu Recipe - Packed with the goodness of soy protein ...
Oat Bran - Natural healthy food ...
Broccoli Salad - Dark green florets bursting with anti-carcinogenic properties ...
Avocado Recipe - Large central seed and a paper-thin skin ...
Iron Rich Food - Vitamin C aids better absorption of iron ...
Brain Foods - Enhance brain function ...
Antioxidant Food - Prunes, broccoli, tomatoes ...
Natural Diuretic - Flush out toxins ...
Low Fat Cooking Tips - Low on fat, great on health and taste ...
Rice Pilaf Recipe - Rice and condiments ...
Low fat Chicken Recipe - Watch your waistline ...

Food Tips
Food Allergy
Food Poisoning Symptom - Poor sanitation, unhygienic food handling and improper preservation and packaging of food ...
Food Allergy Symptom - Do not underestimate any food allergy symptom ...
Food Addiction - Compulsive overeating ...